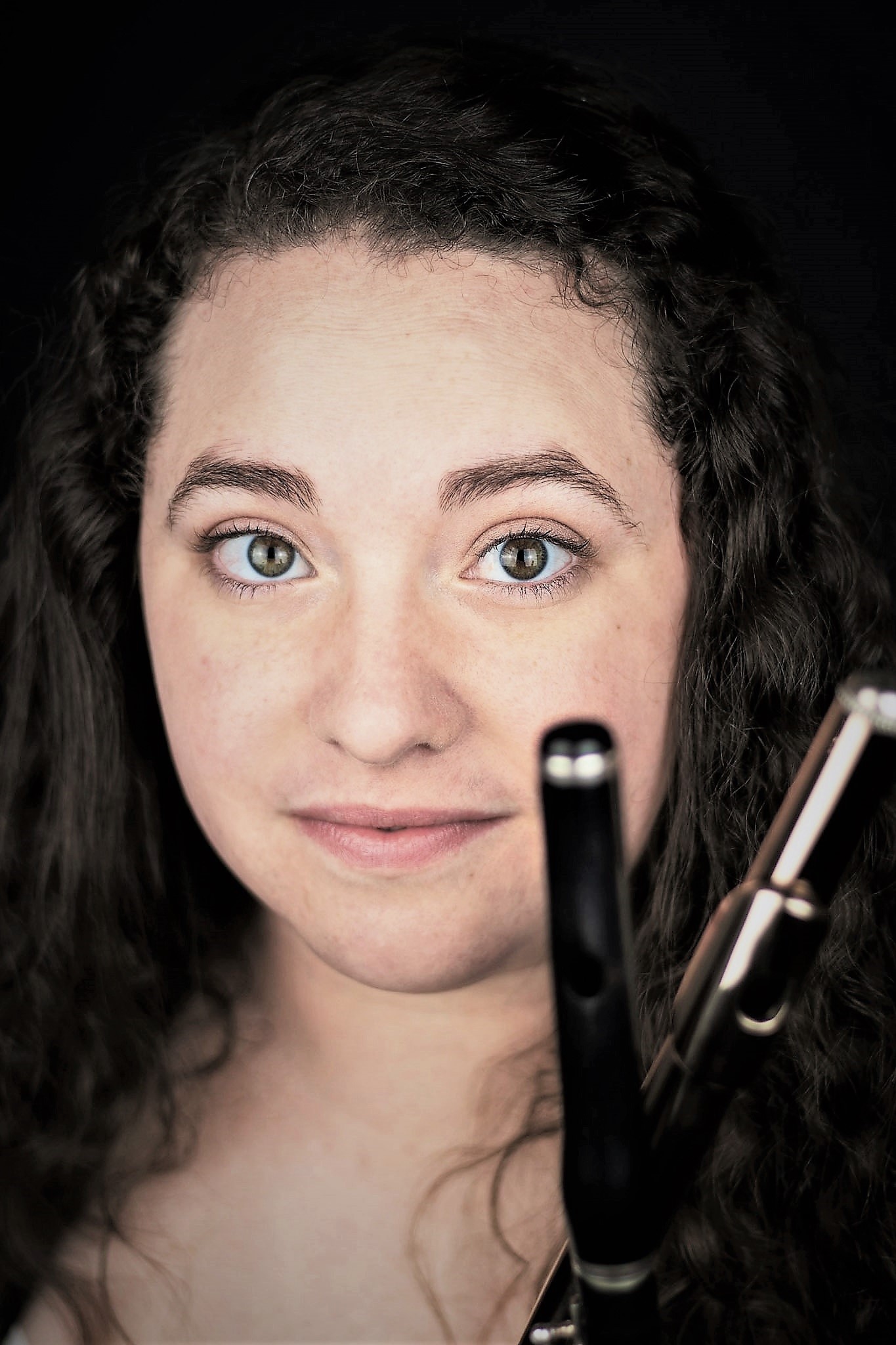 An active flutist and instructor throughout the greater San Antonio area, Ms. Stephanie Hulsey travels to numerous campuses for lessons and waterlessness in addition to her positions as Lecturer of Flute at Texas Lutheran University and University of the Incarnate Word. 
Ms. Hulsey holds a bachelor's degree from McNeese State University (2013) in Music Education and Music Performance and a master's degree in Music from Texas State University (2016). A highlight of her career is performing in Bulgaria for the Musicartissimo music festival in 2015.
Throughout her life, Ms. Hulsey has performed in numerous musicals and operas, from Sound of Music to Buoso's Ghost. She has also premiered newly composed works for various ensembles, including Silver Voices flute choir, Austin Children's Choir, Composer's Alliance of San Antonio, and Brazos Breeze flute choir. Both flute choirs in which she has participated have been selected via audition to perform at the National Flute Convention — Silver Voices in 2014 and Brazos Breeze in 2020. 
During her undergraduate and graduate degrees, Ms. Hulsey held principal flute and piccolo chairs for the various ensembles she participated in and for the 2015 season, Ms. Hulsey was requested to perform as principal flute for the Starlight Symphony in Kyle, TX. 
Ms. Hulsey attributes her success and continued passion to her former flute professors, Dr. Judy Hand and Dr. Adah Jones. Other masterclass teachers include Leone Buyse, Susan Milan, Patricia George, Daniel Pardo, and Ian Clarke. 
Ms. Hulsey performs regularly with SA Harmonie, the San Antonio Wind Symphony, and the Brazos Breeze Flute Choir while teaching a full load of students and acting as the San Antonio Representative for RMT Music. 
Ms. Hulsey is passionate about flute repair, cooking and spending free time with her dogs and friends.