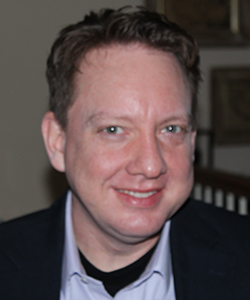 Matthew Adams practices Entertainment Law in San Antonio, Texas. Adams represents talent; his clients include musicians, authors, film producers, artists, professors, teachers, students, and business entities. He regularly represents and counsels clients in the areas of copyright law, intellectual property, licensing, contract formation and negotiation, business entity and formation, employment law, and estate planning.
Adams earned his Bachelor of Science in Music Education at West Chester University, His Master of Music in Music Performance with a related field in Musicology from the University of North Texas, and a Doctor of Jurisprudence from Saint Mary's University.
Prior to entering the legal profession, Adams worked in higher education as a professor of music and an administrator.
Adams operates his own law firm in San Antonio, TX. In addition to working in higher education and performing as a musician, worked as a legal clerk for several firms and as an extern for the U.S. Army JAG Corps before becoming an attorney.
Adams is a member of the Entertainment and Sports Law, Intellectual Property Law, Computer and Technology, and Alternative Dispute Resolution sections of the State Bar of Texas.
Adams enjoys bicycling, reading, exercising, and spending time with his family.
Adams is licensed to practice law in the State of Texas.
Entertainment Law, MUST 3310