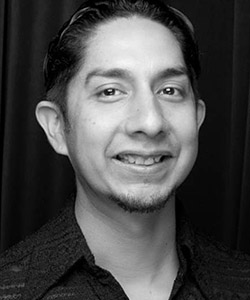 Started at Incarnate Word College in 1991.
Graduate of The 1st Class of the University of the Incarnate Word 1996.
Bachelor's degree in Theatre with Minor in Dance and Sociology.
Former Teacher and Dance Director at Arthur Murray's Dance Studio in San Antonio and Pasadena CA.
Open Professional Ballroom Finalist.
Started "Dance Cards" UIW Ballroom Team.
Gardening
Bbqing
Raising Chickens
Drawing
Go Spurs Go!
Multiple time Top Teacher at Pro/Am Dance competitions across the Country
Arthur Murray Open Finalist in All Styles
Beginning Social Dance
Beginning Country and Western Dance
Beginning Social Dance 2