Sr Eleanor Ann Young, CCVI, Professor Emerita of Nutrition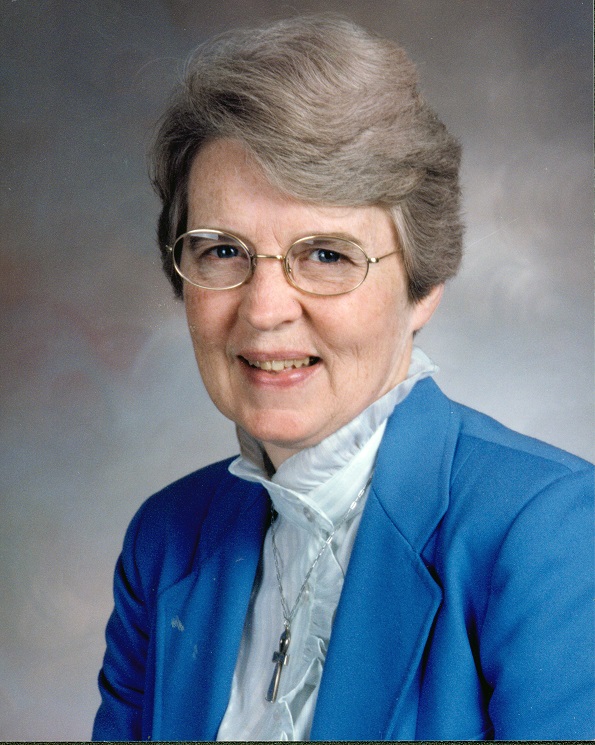 Sister Eleanor Ann came from a Houston family with a medical background and after graduation from IWC in 1947 she entered the convent, received the name Sister John Magdalen and started on a path that led to her PhD in nutrition and a career in teaching and research.
After teaching here for many years Sister was appointed to the faculty of the University of Texas Health Science Center to continue research and teaching while still teaching part time at her alma mater for thirty years. The four-year nutrition curriculum taught in the School of Medicine was developed by her and has been cited as a model for medical schools across the United States. She also led the first studies which showed hereditary lactase deficiency in Hispanics. In addition to teaching and research, Sister saw patients who had special dietary needs because of hypertension, heart disease, obesity and diabetes.
Sister often made her medical students eat the same food as their future patients in order for them to relate to their experience. "She was a very persistent, tenacious, productive and friendly person," said Elliot Weser, M.D., emeritus professor, department of medicine, division of gastroenterology and nutrition. "She was a national leader in clinical nutrition, recognized for her role in medical school nutrition."

She was inducted into the Texas Women's Hall of Fame for her dedication to nutrition and education, received the 1990 Outstanding Contribution to Nutrition Award by the Texas State Nutrition Council, was elected as a fellow of the American Institute of Nutrition in 1991, and in 1992 was selected by the American Society for Clinical Nutrition for the American Dairy Council Award for Excellence in Medical/Dental Nutrition. On campus the Nutrition Laboratory and a faculty award in mission was named in her honor. She also served on the Board of St Peter-St Joseph Children's home.
A prolific writer and speaker Sister's complete resume was impressive. This led one of her colleagues to offer 'if you want invite her to speak, hurry. Her resume is updated every 24 hours!' Even after death, Sister Eleanor Ann continued to serve the community. She donated her body to science.
This is our heritage. Making a difference.