Sister Anne Finn, CCVI, Food Services at IWHS and UIW Director of Housekeeping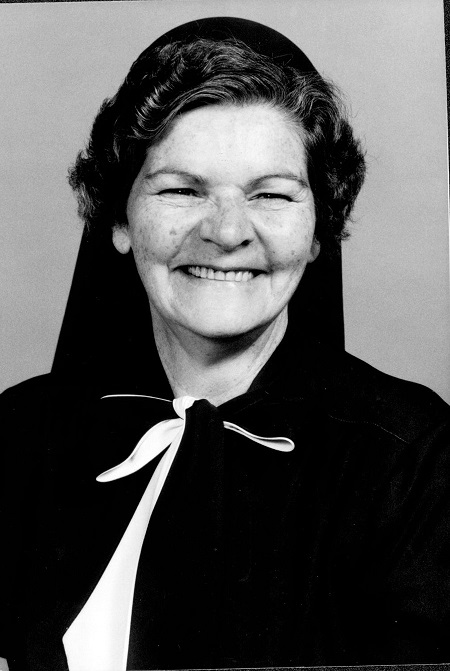 Anne Finn was a late vocation to say the least. She was just an engagement ring away from joining her twin sister and other siblings in married life and raising horses in her beloved Ireland. But the call came and she went to San Antonio to become known for many years as Sister Erintrude.
Sister Anne was a hard worker and best friend to the students. Her hearty laugh and boundless energy made her more of a participant than spectator of campus life. She always wanted to be directly involved and if not she was in the cheering section. As friend, advisor or supervisor she had no hidden agendas and spoke directly from her heart. Whether it was raising money, singing in the choir or cooking she did everything with gusto, and delighted in watching the Agnese children grow with doses of advice thrown in for free.
That devotion and dedication was first recognized when she was one of the early recipients of the CCVI Spirit Award, and later when the campus library's first coffee shop was named in her honor, Finnegan's. Sister Anne never taught a class, but she educated just the same.
This is part of our heritage. Making a difference.