Sister Helena Monahan, CCVI, Chancellor Emerita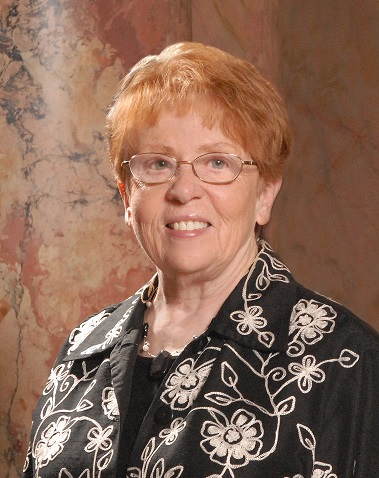 Sister Helena's short stature was not a problem for her incredible achievements in higher education and taking on leadership challenges. Her only visible challenge was being seen from behind a tall podium and listening to jibes about 'what do you want to be when you grow up?' After thirty years at Incarnate Word as English professor, too many chairmanships to list here, Vice President of Academic and Student Services, Assistant to the President for Legal Services, Chancellor and Congregation posts as Provincial and Coordinator General. she took on yet another challenge, President of Incarnate Word Academy, her alma mater in her hometown, St Louis, MO.
After her Incarnate Word graduation she went straight on to her PhD in Hispanic literature at St Louis University. She also completed an administrative internship at St Olaf's College and later decided to earn a law degree at the University of Houston. Her insight and talent led to the introduction of many new programs at Incarnate Word and she has a lifelong interest in environmental studies. Honors and awards follow her like a magnet.
Sister Helena is a compassionate listener and an insightful and thorough thinker. Her actions always reflect mission and vision, and a perceptive feel for the big picture. She was honored with the title Chancellor Emerita which says it all.
This is part of our heritage. Making a difference.