Sister Mary Daniel Healy, CCVI, Professor Emerita of Chemistry and Nutrition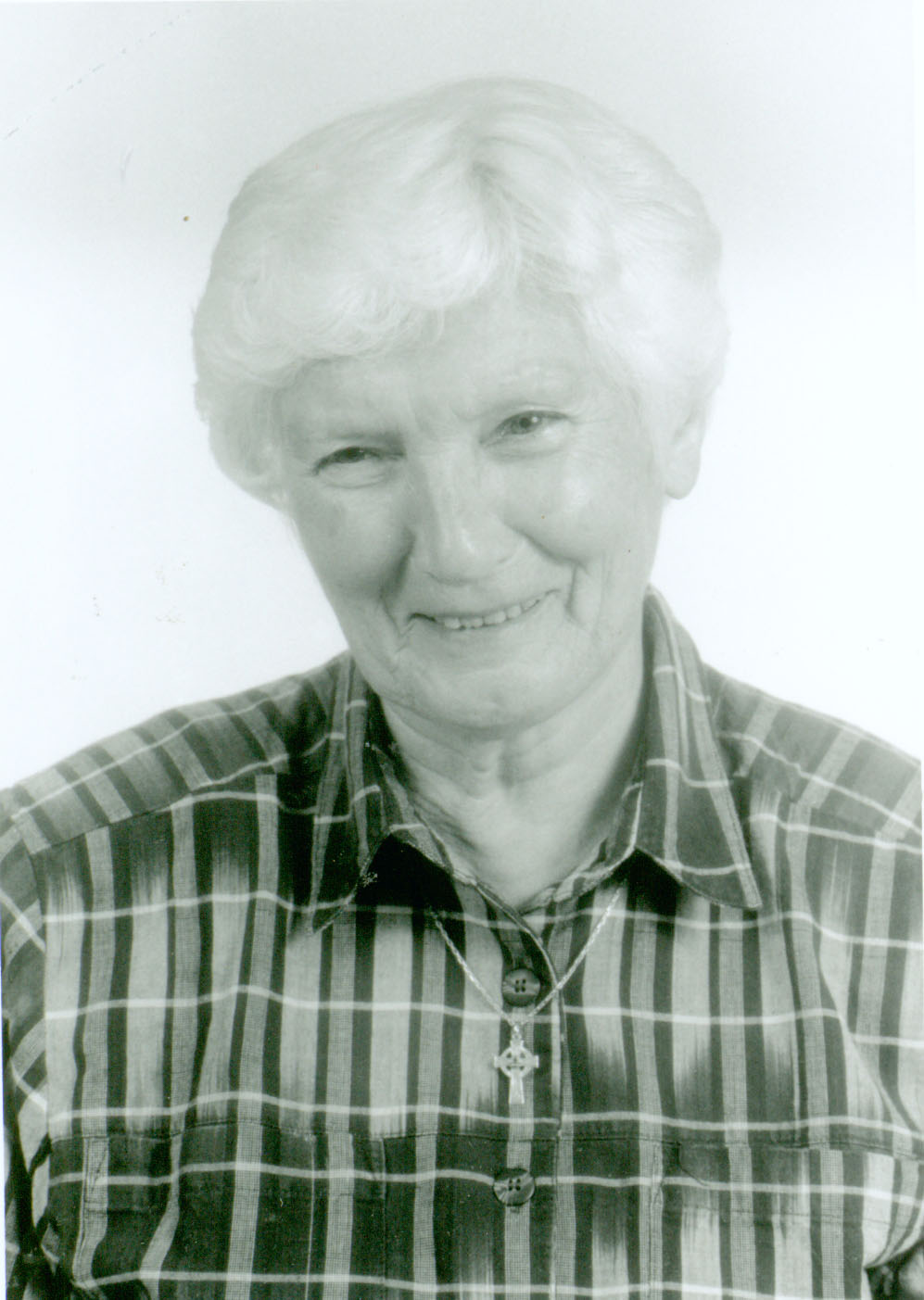 Nancy Healy wanted to leave her Limerick to join her aunt as an Incarnate Word Sister. She came but some in the Congregation were concerned that the polio she suffered as a child and left her with as pronounced limp would hinder her religious life. As Sister Mary Daniel she performed and amazed all despite the limp. In fact, health issues concerned her in later life, but this CCVI with nine lives took them all in stride.
Sister made her final profession of religious vows in 1946. She began her lifelong service in education in San Antonio as an elementary school teacher at St. Cecilia's School and a secondary school teacher at Incarnate Word High School. In 1947, she was appointed to the faculty of Incarnate Word College as Instructor in Chemistry.
Sister earned a Bachelor of Arts degree at Incarnate Word; a Master of Science in organic chemistry at The Catholic University of America in Washington, D.C.; and a PhD in biochemistry at the Institutum Divi Thomae in Cincinnati. She did postgraduate studies at Oxford University in England; the University of Fribourg in Switzerland; Georgetown University in Washington, D.C.; and the Instituto di Farmacologia in Erice, Sicily. She was awarded a National Science Foundation fellowship to study at the University of California, Berkeley.
In addition to her teaching, she did research at the School of Aerospace Medicine at Brooks Air Force Base. She directed student research at Incarnate Word and established the federally funded Minority Biomedical Research Program, serving students from other local universities as well as those from Incarnate Word. She also held the Moody Professorial Chair at Incarnate Word and served as Adjunct Associate Professor of Chemistry at the University of Texas Health Science Center.
Sister later broadened her studies by earning a master's degree in nutrition and began teaching courses in that field at Incarnate Word. She also worked as a practicing dietitian at Northeast Baptist Hospital in San Antonio. In 1997, she was named Professor Emerita of Chemistry and Nutrition at the University of the Incarnate Word . Sister probably had the longest tenure of any person on the faculty of IWC/UIW. She was awarded the 50-year service medal in 1997.
A gourmet dessert chef she could have Irish plum pudding three times a day proclaiming it had all four food groups and was interesting chemistry.
This is part of our heritage. Making a difference.