Sister Charles Marie Frank, CCVI, Professor Emerita of Nursing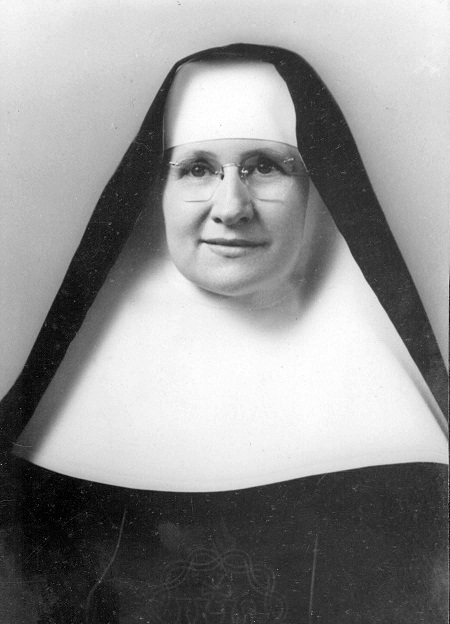 This St Louis-born Sister of Charity of the Incarnate Word was indeed ahead of her time. Having earned one of the first BSN degrees in the late 1930's she demonstrated her talent in nursing education and had a vision; a vision not immediately recognized or appreciated at the time. She foresaw a day when the Bachelor of Science degree in nursing, with the RN, would become the standard for professional nursing. It was a hard sell.

Her Congregation had founded the first civilian hospital in San Antonio, the Santa Rosa, in 1869 and by the turn of the Century had established the Santa Rosa School of Nursing leading to RN certification. As IWC Nursing Division director Sister Charles Marie believed the two programs could coexist, at least temporarily, but the BSN needed a collegiate setting. Some disagreed thinking that the RN was enough, but she continued to pursue her vision. In time her vision proved correct despite polite resistance. When asked once how she managed to prevail she responded with a smile, "patience and persistence."

Her leadership and concepts eventually led to her being named, in 1957, as Dean of the School of Nursing at the Catholic University of America, and after two years as a special consultant in nursing in Columbia, South America, she returned to serve in that deanship until 1964. Other international recognitions followed for her work with Project Hope, resulting in the prestigious Florence Nightingale Award, Who's Who listings and respected advisor and leader.

In the late 1960's her career took another path as she led a small group of CCVIs to found a nursing mission in Chimbote, Peru. More honors were to follow. An annual nursing lecture series in nursing on our campus was named in her honor, a building, inclusion in Mission Plaza, and she was a recognized consultant to many programs.

In this century the University of the Incarnate Word introduced a doctoral degree program in nursing. Her vision and persistence continues.
This is our heritage. Making a Difference.