Department Mission
The University of the Incarnate Word (UIW) Department of Study Abroad, which includes the Office of Sister School Partnerships and the Study Abroad Office, provides meaningful service to UIW's diverse student, faculty and staff community by:
Fostering cross-cultural competencies through curriculum which includes (with*) global perspectives and an emphasis on social justice.
Engaging students and faculty in intentional international opportunities such as the exchange of students, scholars, research and innovative ideas.
Building strategic partnerships across UIW's campuses, San Antonio, and the globe, especially those in the Americas. 
Administrative Staff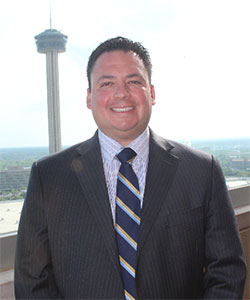 Dr. Javier Lozano
Director of International Affairs
Pronouns: He/Him/His
Phone: (210) 805-3015
Email: lozano@uiwtx.edu
Meet Dr. Lozano:
Dr. Javier E. Lozano is a native Texan who was born in Houston, raised in El Paso, and has been living in San Antonio for the past 24 years. Him traveling to Juarez, Mexico every weekend to visit his grandparents was the beginning of his unofficial training in cross-cultural competence.
Due to his early experience, Dr. Lozano earned a bachelor's degree in international business and marketing from St. Mary's University, followed by a master's in business administration and a doctorate in international education and entrepreneurship from the University of the Incarnate Word.
For the past 16 years, Dr. Lozano has served the University of the Incarnate Word in two main capacities. Currently, he is the Director of International Affairs as well as a business instructor in the School of Professional Studies. Since 2009, Dr. Lozano has taught over 70 undergraduate and graduate business courses. For the past five years, he has taught graduate level business courses that focus on effective team and change management theories and practices. Dr. Lozano's teaching philosophy is based on collaborative learning, which has promoted understanding through respectful dialogue and healthy debate among his students and colleagues.
Countries traveled to: Canada, Mexico, China, Hong Kong, Thailand, Costa Rica, Philippines, Singapore, Germany, Italy, Spain, Portugal, Greece, France, U.K.
Studied/worked abroad: Austria, China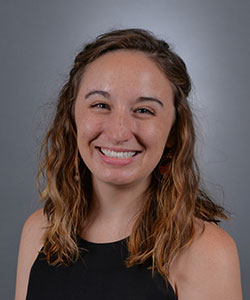 Brooke Paynter
Study Abroad and Exchanges Coordinator
Pronouns: She/Her/Hers
Phone: (210) 805-5709
Email: paynter@uiwtx.edu
Set a 30-minute meeting with me!
Meet Brooke:
Brooke Paynter, a Minneapolis native, completed her undergraduate at the University of Wisconsin-River Falls in social studies for secondary education. After earning her Wisconsin teaching license, she went to work in Hangzhou, China, for a UIW system study abroad program titled Experience China! Falling in love with the city that semester, she decided to stay and work at the host institution, Zhejiang International Studies University (ZISU), as a teacher of Spoken English and American History and Culture. While working in China, Brooke earned her M.A. in International Studies with a focus on Education in China and research on LGBTQ+ resources in Chinese higher education.
During the summers, Brooke led Faculty-Led Programs to the U.S. As lead faculty, Brooke was able to co-author the textbook utilized at ZISU today for American culture courses, Traveling Classroom-U.S.A.  Brooke also earned the Foreign Affairs Division of Zhejiang Provincial Department of Education's Certificate of Honor for teaching in 2017. Moving back to the U.S. in 2018, Brooke worked in Residence Life at the University of North Dakota, earning the Outstanding Service to UND and Outstanding Service to Students awards.
Since starting at UIW in the Summer of 2019, Brooke loves sharing about the importance of education abroad and her experience as a first-generation student; something she and many UIW students have in common!
Countries traveled to: Germany, Poland, Ireland, Italy, France, Hungary, Brazil, Canada, Japan, China, Malaysia, Singapore, Thailand, Vietnam
Studied/worked abroad: Germany, Japan, China