Veteran Tribute Stole for Grads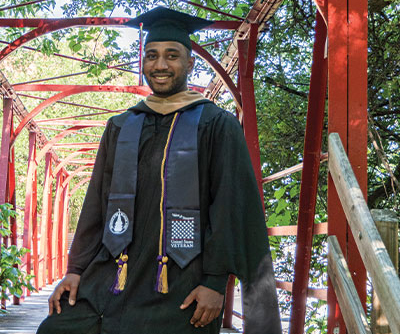 UIW veterans are honored during graduation with a tribute stole. It is worn during the graduation ceremony and is provided free of charge.
If you are graduating active duty, reservist or veteran participating in Fall 2022 commencement, request your Veteran Tribute Stole! Please select the following link to request your stole.
Tribute Stole FAQs
A veterans stole is provided free for all graduating active duty, reservists and veterans upon request.
Students can request a stole with their information via a form available after October 3, 2022.
Students can either request their stole to be mailed or picked up in person. (Students can pick up their stole as soon as they submit their application if they chose "pick up" as their option. If a student chooses the mailing option, an email will be sent when the stole is mailed.)
If you are participating in December Commencement, the link for the form will go live on October 3, 2022.
If you are participating in Spring Commencement, the link for the form will go live on March 1, 2022.
Please only request a stole for the commencement ceremony you will be attending.
Students who chose to pick up their stole can pick it up as soon as they request it. The UIW Military and Veteran Center is open Monday-Friday from 8 a.m. to 5 p.m. SEC 3021. View our location on the Campus Map.
The Tribute Stole for undergraduates is the same that is provided for graduates. If you have your stole from your undergraduate commencement, you can use the same one for your graduate commencement.
If you are a paid member of UIW's Student Veterans of America, request your Veteran Tribute Stole to include a Student Veterans of America embroidered patch on it. Please indicate yes on the form and we will provide an SVA stole to you. To have the Military and Veteran Center verify if you are a paid member, please provide your name and student PIDM.
A graduating active duty or veteran student submits the Tribute stole form. The student selects either the pick-up or mail option. If the pick-up option was selected, the student can pick up the stole on the same day up until the day of commencement. If the mailed option is selected, the student will be sent an email when their stole has been mailed.
In order to prevent a delay in mailed stoles, the mailing option will be closed two weeks prior to commencement.
If for some reason you are unable to pick up your stole until graduation, the MVC will be present at commencement to provide your stole.
Veterans Graduation Events
Annual Veterans Graduate Reception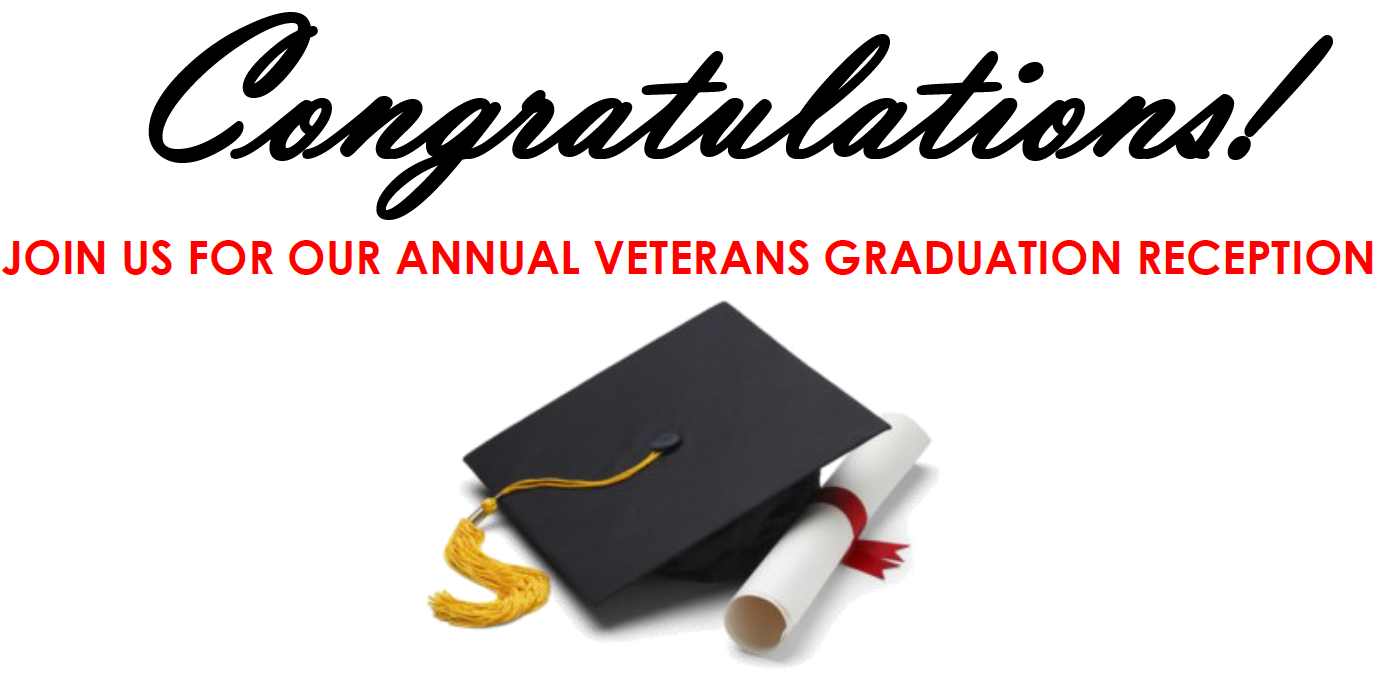 Friday, December 9, 2022
UIW Student Engagement Center (SEC) 2050-2051
Stop in between the hours of 1 - 3 p.m.
All graduating UIW veterans, active duty service members, and reservists are invited to attend. Guests are welcome!
All attendees will receive a UIW Challenge Coin!
To RSVP please select the link: