Our Mission
The mission of the UIW Military and Veteran Center is to welcome and recognize all service members who are serving and who have served to protect the rights and freedoms of our country. The Center is here to assist the students attending UIW, in all programs, using active-duty educational benefits or benefits under the Department of Veterans Affairs (VA) Educational Assistance Programs in the pursuit of their educational goals.
Proud San Antonio Military City USA Partner
¼ of Texas active duty population
153,000 veteran residents
6th in U.S. (veterans county-level population)
#1 most densely-populated veteran community (Texas)
3rd largest state-wide population of active duty service
members
Joint Base San Antonio accounts for about ¼ of the total active duty service members for Texas (31,720 members).
About 7,000 active duty service members from Joint Base San Antonio will transition into civilian life in 2016 alone.
University of the Incarnate Word
Founded in 1881 by the Sisters of Charity of the Incarnate Word, UIW provides a high quality education to students pursuing academic degrees in more than 40 of today's high in-demand undergraduate programs while carrying on the original Mission of the Sisters. The University of the Incarnate Word is a Catholic institution that welcomes to its community persons of diverse backgrounds, in the belief that their respectful interaction advances the discovery of truth, mutual understanding, self-realization, and the common good.
The University is committed to educational excellence in a context of faith in Jesus Christ, the Incarnate Word of God. It promotes life-long learning and fosters the development of the whole person. The faculty and students support one another in the search for and the communication of truth. The University is open to thoughtful innovation that serves ever more effectively the spiritual and material needs of people. The curriculum offers students an integrated program of liberal arts and professional studies that includes a global perspective and an emphasis on social justice and community service.
School of Professional Studies (SPS)
There are three centers in San Antonio and one in Corpus Christi for those students interested in taking classes in a classroom during evenings, nights or weekends. Classes are also available 100% online asynchronously for students who need extra flexibility in their class schedule or living in a remote area. The School of Professional Studies also offers personal development opportunities for professionals needing continuing education and/or who want to earn a certificate to reach their career goals.
Accreditation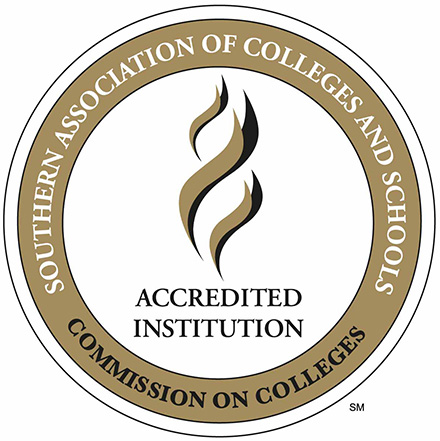 University of the Incarnate Word is accredited by the Southern Association of Colleges and Schools Commission on Colleges (SACSCOC) to award associate, baccalaureate, masters, doctorate and professional degrees. Questions about the accreditation of University of the Incarnate Word may be directed in writing to the Southern Association of Colleges and Schools Commission on Colleges at 1866 Southern Lane, Decatur, GA 30033-4097, by calling (404) 679-4500, or by using information available on SACSCOC's website.
View all Accreditation Statements