Engaged Scholarship and Service Learning for Social Justice Transformation
Compassionate SA and SA2020 Engaged Scholarship and Service Learning for Social Justice Transformation
Embracing UIW Core Educational Outcomes of social justice, critical thinking, integration and spirituality
Great Teaching, Compassionate SA, SA2020! Service Learning and Engaged Scholarship unified in Compassionate SA and  SA2020 goals can be high impact educational practices for social justice transformations. Workshops led by Dr. Sandy Guzman Foster and Sr. Martha Ann Kirk will be available throughout the semester including educational support, service activities and mentoring. Attendees may apply for funds of $125 to use for resources or time. All session times are 12-2 p.m. with lunch available or you can attend remotely via the Zoom app.
Available Session Dates include:
Please contact Sister Martha Ann Kirk with any questions at  kirk@uiwtx.edu  or call (210) 883-5934.
RSVP to the SA2020 sessions here.
---
GivePulse Training
GivePulse is an online system in support of Service Learning. Training sessions for GivePulse will be held in the Gorman Business and Education Center, Room 120 on the following dates:
Be sure to bring your laptop! 
Click here for a selection of videos introducing GivePulse. 
To RSVP, email rsanmart@uiwtx.edu or call (210) 283-6423.
---
UIW Research Week 2020 and the Service Learning Showcase
Let's "showcase" your good work! Let the light of your engaged scholarship shine! UIW Research Week 2020: Thinking Across Borders, March 30-April 3, 2020. The Service Learning Showcase will take place on March 30, 2020 in the Student Engagement Center Ballroom. Consider Service Learning Showcases. Both faculty and students are invited to submit here.
Applications to present in UIW Service Learning Showcase and Research Week are due January 24
SACRD.org

Train to be an investigator connecting resources and those in need. Learn of SACRD.org, the network of 900 compassionate groups working together, and help the network grow. Computer training is an on-going opportunity. Bring a laptop. Friday, Jan. 24, 2020, 10:45-11:45 a.m. in the UIW Administration building, Room 365. You can join the SACRD.org training session via Zoom here.
---
Service Learning Project Assistance
Assistance to set up your service learning for Saturday, March 21, Cardinals in the Community Day of Service. What learning outcome from your class syllabus could be fulfilled more dynamically through a service experience? Join the "Great Teaching, CompassionateSA, SA2020" workshops mentioned below or contact Sr. Martha Ann Kirk kirk@uiwtx.edu. Integrate with the U.N. Sustainable Development goals and our San Antonio goals.
---
BUILDING THE BRIDGES: A Community Conversation on How-To Mend the Gaps of Service and Poverty in SA

Tuesday, January 28, 2020, 6:30 – 8:30 p.m., Maestro Entrepreneur Center. The City Faith-Based Office invites all to help in the development of San Antonio as a City of Compassion.
---
Immigrants: Learning, Teaching and Serving
Immigrants: Learning, Teaching, Serving. As teachers in Catholic institutions what do we need to know, what should we teach, how could we serve in solidarity. Educational programs, resources, and service opportunities provided. Social Justice Certificates for teachers actively participating during the spring semester. The Incarnate Word Sisters invite all to compassionate action. To participate, contact: Sr. Martha Ann Kirk kirk@uiwtx.edu; Rosi Cortez rpcortez@uiwtx.edu
---
Compassion Tree Project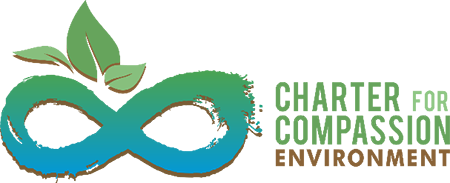 As a Service Learning Project and/or as an individual, learn of the beauty of trees and, in the face of climate change, plant trees for oxygen helping to re-green the earth. Learn more about the Compassion Tree Project movement. Adopt a fruit or nut tree at the Jammin Jams, 732 Avenue E, the Pearl on Jan. 26, 2020 at 8 a.m. Visit San Antonio Parks and Recreation  and learn of regular opportunities to adopt trees at no cost, but a promise of care, on the EcoCentro calendar. For UIW campus efforts contact: eccls@uiwtx.edu.
---
Meet UIW Community Partners
Learn of Service Learning possibilities. For a list of places for service opportunities, visit the UIW Places for Service site or drop by the Student Engagement Center Concourse on Feb. 4, 2020 from 10 a.m. to 2 p.m. We hope to see you there!
---
Interfaith Youth Core
Interfaith Projects generously funded by the Interfaith Youth Core are enriching UIW and the city and building bridges. Be "interfaith literate" and enjoy our events. Learn of programs for the UN designated World Interfaith Harmony Week, the first week of February, and Better Together Days, promoted by the IFYC to overcome prejudice, February 17-21, 2020. Interested in conversations about furthering interfaith respect and possible grants? Contact Sr Martha Ann Kirk at kirk@uiwtx.edu.
---
Many Faiths, Many Colors Make a Beautiful World
"Many Faiths, Many Colors Make a Beautiful World" is an event featuring stories and activities for children to respect diverse faiths and cultures shared by Dr. Stephanie Grote-Garcia and Dr. Deepti Kharod of UIW Teacher Education. UIW Administration Building, room 365 on February 28, 2020 from 9-10 am.
---
Dr. Martin Luther King, Jr's Path to Nonviolence
"Dr. Martin Luther King, Jr's Path to Nonviolence" shared by Dr. Roger Barnes, Sociology, followed by a conversation on what Dr. King called the "Triple Evils," racism, poverty, and militarism, led by Sr. Martha Ann Kirk, will be held in the in the UIW Administration Building, Room 365 on Friday, Feb. 7, 2020 from 10:30 a.m. to 12 p.m.. Contact: eccl@uiwtx.edu or call (210) 283-6423 for more information.
---
A Guide to Service Trips
What's some of the research on service trips? What have we been learning in service trips in the last four decades? What can we spell out to guide us into the future? What are reasonable goals, educational outcomes, reflection and assessment? Consider some answers to these questions and more at a conversation led by Dr. Russell Coates and Sr. Martha Ann Kirk who have been asked to compile a UIW Guide to service trips. This event will be held on Thursday, Feb. 27, 2020 from 12:15-1:15 p.m. in the Ila Faye Nursing School Building, Room 105 or the Rosenberg School of Optometry, Room 278. You may also join in the service trips discussion via Zoom here. 
RSVP to the service trips conversation.
---
The Edward Zlotkowski Faculty Service Learning Award
The Edward Zlotkowski Faculty Service Learning Award recognizes a faculty member for innovations in engaged scholarship that integrate service into the curriculum and for efforts to institutionalize service-leaning in his/her discipline, school, college or university. Nominations are due March 15, 2020. The award presentation is at the April Faculty Appreciation Luncheon. Learn more about the Edward Zlotkowski Faculty Service Learning Award here. 
---
Eco-Exchange Edu's 6th Annual Sustainability Showcase
Eco-Exchange Edu's 6th Annual Sustainability Showcase. Friday, April 3, 2020 in the  UIW Student Engagement Center. A call is open for podium presentations, performance art, fine art/photography, poster presentations and video contest. Get information on the January date of the call for presentations from students, faculty, and/or staff at the Eco-Exchange Facebook page or email EcoExchangeEdu@gmail.com.

SA2020 Seeks to unify progress towards a shared vision of a thriving San Antonio. We report on progress, inform and activate the public, and align efforts towards the community's goals: Our residents are amongst the healthiest in the nation with access to quality education and economic opportunity. San Antonio is the safest big city in the U.S. and our neighborhoods are connected with residents that are engaged civically. The city is growing, while sustaining its natural resources as a respectful steward. San Antonio has public transportation that is recognized as a model of efficiency, a vibrant downtown, a diverse and thriving creative community, and a local government that's responsive and accountable. Our entire community takes responsibility for our collective well-being. 
In 2010, nearly 6,000 San Antonians created a shared vision for the community by 2020. This year, SA2020, the nonprofit organization responsible for driving progress toward this vision, is asking San Antonians to give their input for the next decade. Please complete this brief survey sharing what you want preserved in San Antonio and what you want improved. Interested in learning more about San Antonio's progress toward the Community Vision? Visit SA2020.org.
The UIW SA2020 Ambassadors are Dr. Tracie Edmonds edmond@uiwtx.edu and Sr. Martha Ann Kirk, Th.D. kirk@uiwtx.edu (210) 883-5934.