Faculty Service Learning Showcase
Faculty Service Learning Showcase
The Service Learning and Engaged Scholarship Showcase presenters are among all the presenters in Research Week which is hosted by the Office of Graduate Studies and Research.
2021-2022 Showcase Presentations
To see many examples of service learning presentations in the past:
Faculty Service Learning Showcase, Rosenberg Sky Room, Friday afternoon, March 31, 2017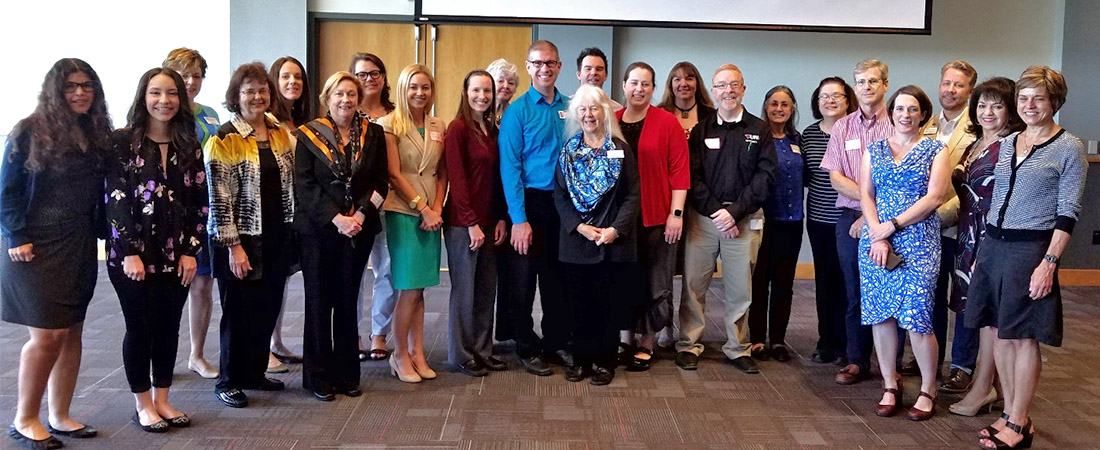 Some of the Presenters at the First Faculty Service Learning Showcase in 2017.
Information that you may find helpful as you consider submitting your proposal: Service learning is part of the UIW effort for students to learn civic responsibility and to make volunteer service a life-long commitment.
While all students need to do "community service" before graduating, service learning is more than that. It is:
required in a class or a program
done to better understand course content
done out of concern for the well-being of the community, and
students are learning how to reflect, find meaning in their lives, and keep engaged for the future
For more information, see Resources for Assistance and Scholarship
Please consult the Faculty Resources page of the Ettling Center for Civic Leadership for Service and Service Learning Guidelines, Reflection Guide for Developing Service Learning, International Service Learning, Resources for Assistance and Scholarship, and other helpful things.
When writing your Faculty Self Inventory, please remember that service learning is valued and should be documented on Sedona. The directions are posted on BlackBoard in the Faculty Repository site with the title "Intro Service Learning Code in Sedona."
If you have questions, contact:
Sister Martha Ann Kirk, Th.D.
Ettling Center for Civic Leadership Faculty Liaison
E-mail: kirk@uiwtx.edu
Phone: (210) 883-5934.