Faculty Service Learning Awards
The Edward Zlotkowski Faculty Service Learning Award
While the 2021 nominations are not due until March 15, 2021, one may nominate others or oneself at any time. Nominations can be updated until the due date in March 15, 2021.
The Edward Zlotkowski Faculty Award for Service-Learning annually recognizes a faculty member for innovations in engaged scholarship that integrate service into the curriculum and for efforts to institutionalize service-leaning in his/her discipline, school or college, and the university.
Read about previous recipients of the award below:
Edward Zlotkowski is a nationally recognized scholar and author in the field of engaged scholarship and service learning. Read about Dr. Zlotkowski and his 21-volume Series on Service-Learning in the Disciplines. His work was a positive influence at the University of the Incarnate Word starting in the late 1990's and helped establish faculty practice here. UIW faculty realized that service had been a part of student learning since our beginnings with Incarnate Word Sisters teaching nursing, and that more formal structures of service learning were needed.
Read a brief history of the Development and Institutionalization of Service-Learning at UIW since 1989, when the faculty instituted 45 hours of community service for all undergraduate students.
In 1996, Ernest Boyer wrote about "The Scholarship of Engagement" in the Journal of Public Service and Outreach: "…[T]he academy must become a more vigorous partner in the search for answers to our most pressing social, civic, economic, and moral problems, and must reaffirm its historic commitment to what I call the scholarship of engagement."
As a way of encouraging service and scholarship about it, the Edward Zlotkowski Faculty Award for Service-Learning was established in 2002. The founding of the Ettling Center for Civic Engagement in 2013 gave firmer support for faculty to use service learning and do engaged scholarship. Please see the Faculty Resources page for a broad overview and especially consider Service and Service Learning Guidelines and Faculty Resources for Assistance and Scholarship.
Nominate any faculty member, or yourself, who gives examples of "innovations in engaged scholarship that integrates service into the curriculum and for efforts to institutionalize service-leaning in his/her discipline, school or college, and the university." Please include about 500 words about this person's contributions.
Past Recipients of the Edward Zlotkowski Service Learning Award
The 2018 award recipient was Dr. Tracie Edmunds, Associate Professor of Accounting in the H-E-B School of Business and Administration. She is known for her innovations combining service and accounting education incorporating real-world experiences into the classroom. One of the most successful innovative tools developed by and used in Dr. Edmond's classes is a tri-sector collaboration mode including the non-profit sector, the for-profit sector, and the education sector.
The 2017 award recipient was Dr. Russell Coates, Clinical Assistant Professor at the Rosenberg School of Optometry. For five years, Dr. Coates has coordinated service learning trips with faculty and students to disadvantaged areas. In the U.S., Guatemala, and Peru, hundreds of people have benefited from eye exams and care. Students have had careful preparation before and reflection about these experiences afterwards to integrate knowledge in optometry and to be caring and enlightened global citizens.
Dr. Sara Kolb (at the top), Nursing Professor Emerita, and other leaders at the Ministerio de Salud project, providing primary and secondary care health services to the underserved elderly using a Parish Nurse Model. She was involved in this center in southwest San Antonio which provided all nursing students opportunities for at least two service learning projects before they graduated.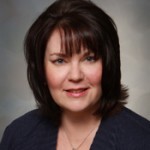 Margaret Mitchell, Professor of Theatre Arts, has not only designed costumes for the theatre and taught students to do so, but she has also led students sewing dolls for disadvantaged children. She teaches compassion with costuming!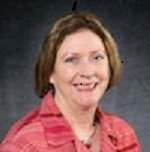 Theresa Tiggeman, CPA, MBA
, teaches Accounting. She coordinates a service learning project that was started at UIW over 30 years ago, the UIW
Volunteers in Income Tax Assistance (VITA) Program
. Students process a few hundred tax returns for persons with low income and the elderly of the community annually at no charge.