Research Week

In 2008, a new tradition of celebrating and showcasing academic accomplishments was established through Research Day. Over the years it has evolved into a week-long event filled with multidisciplinary presentations, demonstrations, and lectures. At the University of the Incarnate Word we take pride in our research and know that through our search for and communication of truth, we become stronger in educating "concerned and enlightened citizens within the global community."
---
RESEARCH WEEK 2019
"A Celebration of Student Research"
April 8-12, 2019
---
Call for Submissions
Deadline to submit an abstract is January 31, 2019.
The Office of Research and Graduate Studies invites all UIW researchers, scholars, and artists to submit abstracts or artist's statements to be part of the 12th Annual UIW Research Week. Faculty, staff, and students (undergraduate, graduate, and professional) are welcome to submit abstracts in the following categories:
Posters
Podium presentations
Performing Arts presentations
Visual Arts presentations
Service Learning presentations (poster or podium)
In keeping with the year's theme, students are especially encouraged to submit. Projects presented elsewhere over the last academic year are welcome. All accepted abstracts and artist's statements will be published in the Proceedings and archived at uiw.edu/research.
Only abstracts submitted online via Submittable will be accepted for review.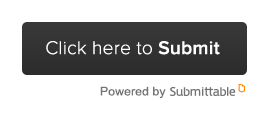 ---
RESEARCH WEEK ARCHIVES
---
All proceedings have been archived in The Athenaeum.
---
FOR MORE INFORMATION
---
Alejandra Escobar
Graduate Assistant - Event Coordinator
(210) 283-6378