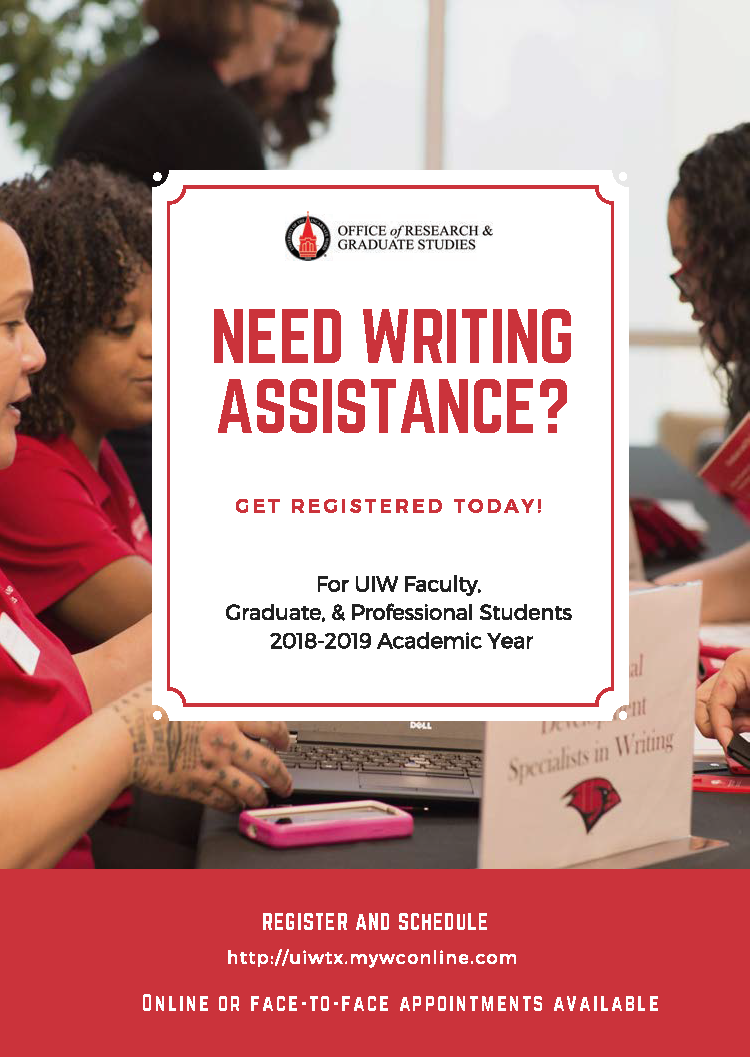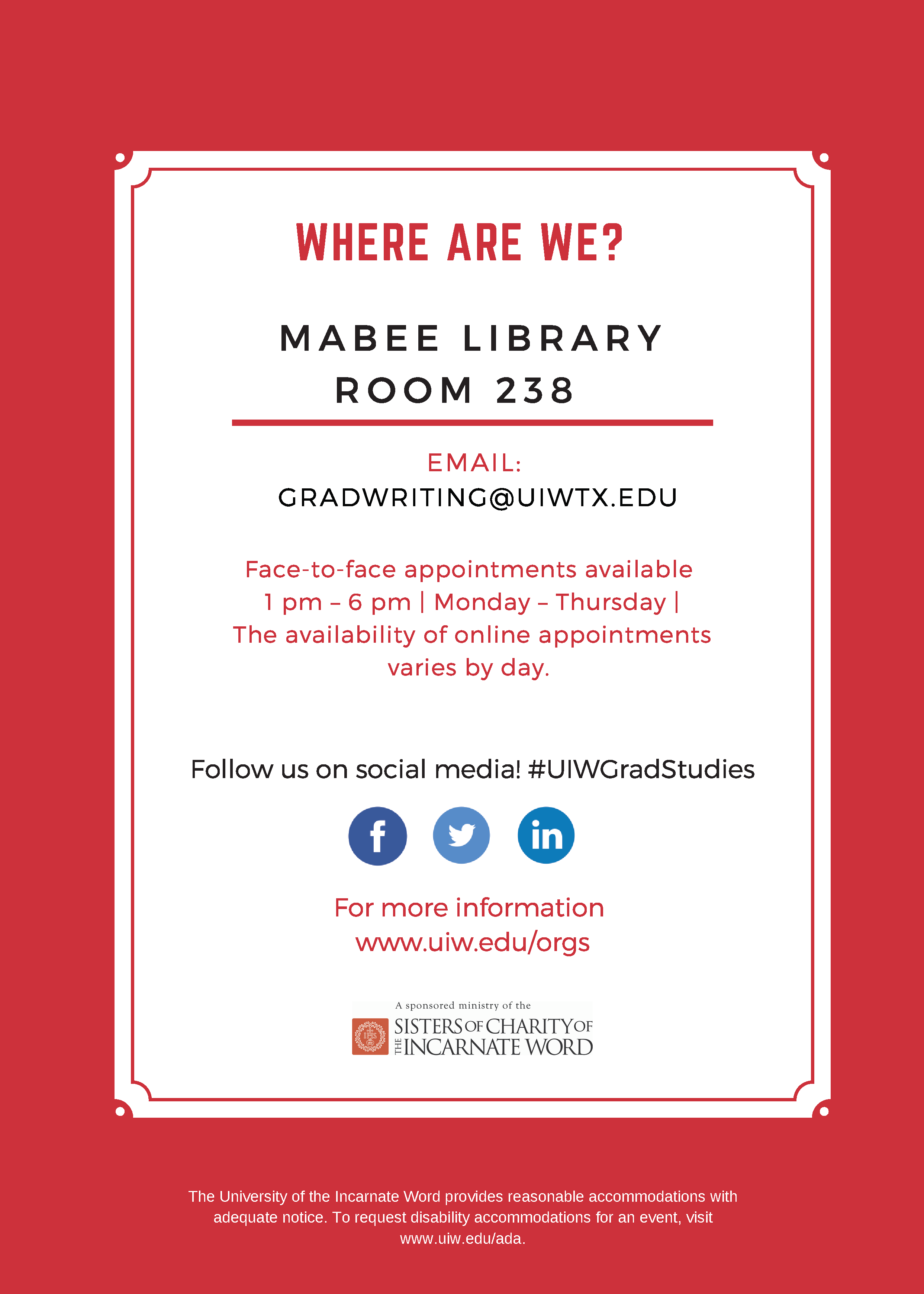 Office of Research & Graduate Studies supports graduate & professional students' writing development through personal assistance and presentations.
If you have any questions, contact via email: gradwriting@uiwtx.edu
Schedule an Appointment
Face to face appointments available Monday- Thursday from 1pm-6pm in Mabee Library Room 238.
Online appointments vary.
All appointments can be scheduled using the WCOnline appointment system.
Writing Resources
Outside Resources
Writing Specialists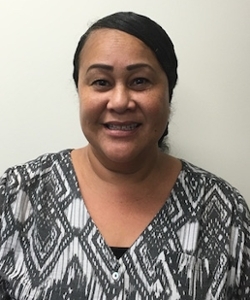 Lucille "Sia" Achica, M.A.
Professional Development Specialist (Writing)
E-mail: achica@uiwtx.edu
Ms. Achica attended the University of Hawaii, earning both her B.A. and M.A. degrees in Pacific Studies, focusing on Samoans in diaspora in Hawaii and the US. She has served as a volunteer member of Hawaii-based Samoan cultural and civic organizations, helping to write for non-profit tax exemption statuses, small grants and college scholarship donations. Sia was also an assistant grant writer, research writer, English writing tutor and English translations writer for Samoan language books and videos, while working for the Samoan Studies Institute at the American Samoa Community College. In addition, Ms. Achica was Pacific Studies Lecturer for both the American Samoa Community College and the University of Hawaii's West Oahu campus.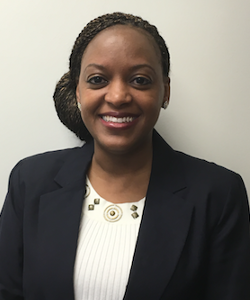 Charita Ray-Blakely, Ph.D.
Professional Development Specialist (Writing)
E-mail: rayblake@uiwtx.edu
Dr. Ray-Blakely possesses significant experience in the editorial process including writing, editing, formatting, and publishing. She currently serves as an independent editor and has served as associate editor for the International Journal of Learning in Higher Education, assistant and adjunct professor, and is a published author. Dr. Ray-Blakely earned her Ph.D. in Educational Human Resource Management with an emphasis in Adult Education from Texas A&M University--College Station. She also holds a dual Master of Arts in Management and Human Resources Development from Webster University and a Bachelor of Arts in Journalism from the University of Oklahoma.