Welcome
Dear Faculty,
Welcome to this third installment of my quarterly newsletter designed to provide you with relevant information and new insights that keep you informed on UIW's progress. We are now well into the new year, and it is exhilarating to see how invested our students are in their learning with you.
Last fall, my office launched Lunch with the President, a new initiative that invited the students, faculty and staff on all of our San Antonio campuses to share a meal with me and Chief of Staff John Bury. Connecting with you and your students has been a joy and our conversations have gifted me new insights into your research and the innovative work taking place in your classrooms. I look forward to future conversations at upcoming lunches, during our President's Wine and Cheese with the Faculty event taking place this month and at every possible opportunity that the busy academic year allows.
Praised be the Incarnate Word!

Thomas M. Evans, PhD
President
In Gratitude
The end of January and first days of February again brought us freezing temperatures and brought much of campus life to a halt. However, because of your flexibility and dedication, our students did not have to miss out on more than one day of valuable instruction. Thank you for pivoting so quickly to online instruction when circumstances required. I recognize that moving long-planned lessons to remote delivery at a moment's notice is an enormous task that in many cases may even mean rethinking the class entirely to fit the new modality. I thank you and, more significantly, I know our Cardinals thank you as well.
Provost Search
The search for UIW's next Provost and Vice President of Academic Affairs is nearing its conclusion. This long, careful process began in August with the formation of the search committee, and I would like to outline the process' most recent and next steps.
The search committee met on December 7 to review over 60 applications. From this group of applicants, the committee selected 10 for Zoom interviews. Zoom interviews were conducted on January 4 and 5, with the committee selecting four finalists to participate in on-campus interviews. Those on-campus interviews were held during the weeks of January 16 and January 23. The committee then reviewed campus community feedback about each finalist and provided me with a list of strengths and weaknesses for each finalist.
I am currently evaluating the feedback provided by the campus community, as well as the search committee's feedback, in addition to references for each finalist. I hope to announce UIW's next provost later this month. I want to thank every faculty member who was able to attend the provost candidate open sessions in late January and provide feedback.
John Bury, Chief of Staff and VP for Strategy and Enrollment, Chair
Glenn Ambrose, Faculty Senate President and Professor, Religious Studies
Dr. Srihari Narayanan, Professor, Optometry
Dr. Kathleen Tilton, Faculty Senate Standing Chair, Assistant Professor Nursing
Dr. Sandra Guzman-Foster, Associate Professor, Education
Sr. Theresa McGrath, CCVI, Congregational Appointee to the Board of Trustees
Julianna Sandoval, Student Government Association President
Dr. Jeanne Scott, Dean, H-E-B School of Business and Administration
Dr. Earlanda Williams, Associate Dean, School of Osteopathic Medicine
Marcos Fragoso, Vice President, International Affairs
Inviting Your Engagement
This fall, I was invited to join the board of directors of the Southwest Research Institute, or SwRI. In my work with the institute, I discovered many areas that align with UIW initiatives and am working to create more meaningful connections between us. Potential alignments extend beyond SwRI to the many other boards that I am committed to. You can find a list of all the boards of which I am a member in my bio. If there are any organizations listed that you feel may present an opportunity for collaboration, please reach out to me. I hope to help build strong and mutually beneficial partnerships among UIW faculty and leaders and like-minded organizations that bring good to our community and move the needle forward, as we do.
Strategic Priority Spotlights
As in our last two newsletters, this and all future newsletters will include updates on select Strategic Priorities that have particular relevance to faculty and the academic functions of the University.
Strategic Priority: Improve UIW's infrastructure of facilities, staffing levels and business processes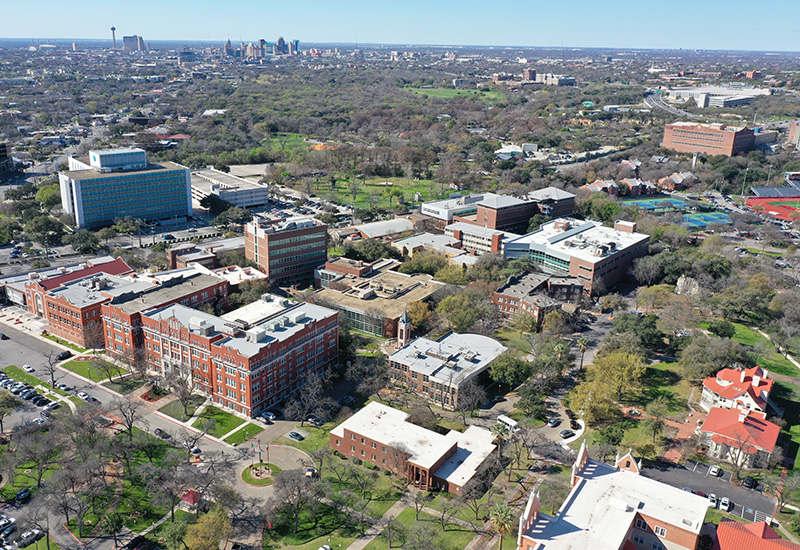 Significant progress has been made within the last few months toward our infrastructure goals.
The renovation of the space formerly occupied by the lower level Cardinal Shoppe in the Student Engagement Center on the Broadway Campus is now the new Student Welcome Center! Designed to be an updated, highly visible and centrally located one-stop-shop for prospective students to learn more about UIW, the Student Welcome Center will support our recruitment efforts and help get future Cardinals and their families excited about the University. All are welcome to the official ribbon cutting taking place on February 28 at 2 p.m.

In January, all UIW staff occupying office space in Founders Hall have been relocated to other spaces in anticipation of initial demolition.

On the School of Physical Therapy Campus, work continues toward a significantly renovated learning space for the upcoming Doctor of Occupational Therapy program. Timelines are currently on track to begin work over the summer.

Information Technology continues to move forward on many simultaneous projects. You may have noticed emails from the professional social media company, LinkedIn, inviting you to take part in LinkedIn Learning. This new system-wide training platform allows faculty, staff and students access to best-in-class training via video and interactive modules. A comprehensive technology and audio-visual upgrade in the SkyRoom is now complete and many classrooms have also been upgraded with efforts continuing through the spring. And, work continues with our vendor Ellucian to migrate Banner and all related software to a cloud-hosted environment.

The Mabee Library on the Broadway Campus has two notable improvements. In late December, a new, private Mothers'/Nursing Room was opened in room 109 providing a newly renovated and central location for our students and employees. The Faculty Lounge, located on the first floor in the home of the former Finnegan's coffee shop, is furnished and open to faculty.
Strategic Priority: Strengthen our Catholic identity as expressed in the spiritual heritage of the Sisters of Charity of the Incarnate Word, embodied in programs and priorities that promote human dignity and integrate intellectual and spiritual growth.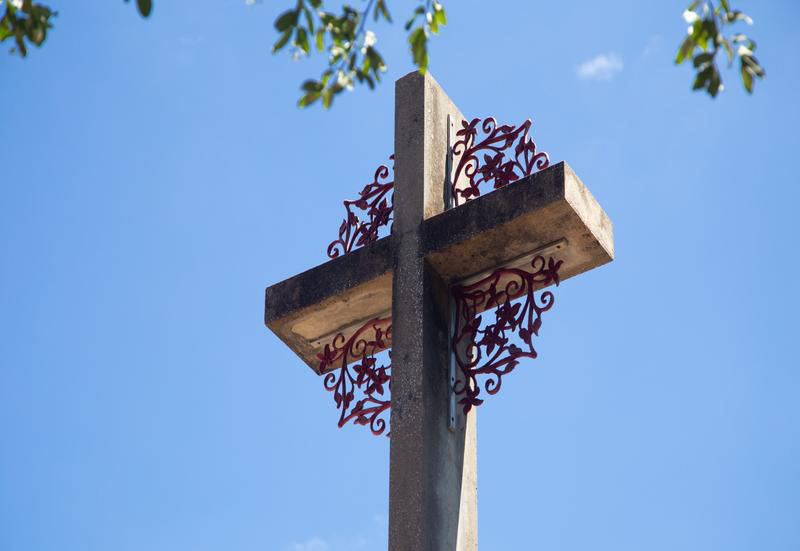 This month, I was blessed to attend the annual meeting of the Association of Catholic Colleges and Universities in Washington, D.C. Listening to leaders in Catholic higher education, I was inspired by the work of our peer institutions and more certain than ever that our own leaders in Mission & Ministry, Sr. Walter Maher, CCVI, Dr. Arturo Chavez, Dr. Ricardo Gonzalez and the UMM dedicated staff are ahead of the curve in engaging the community in important dialogues and creating a culture of encounter. There are many initiatives taking place concurrently in UMM and the Strengthening Catholic Identity strategic priority committee, and I want to draw your attention to some of these efforts.
This semester's DEI Circles are already underway. Dr. Chavez has put together a full series of events that range in areas of focus from racial justice to LGBTQ+ allyship to the gift of diversity, among many other topics.

The Ettling Center for Civic Leadership and Sustainability launched their Pláticas series in the fall with an initial focus on gun violence with San Antonio Police Department Chief McManus. The event welcomed community members who took part in respectful discussion and engagement on this critical issue. ECCLS is planning their spring Pláticas now around the topics of immigration and sustainability.

UMM is also working collaboratively with the Office of Research and Graduate Studies on the Breaking Bread series on Catholic Social Teaching, in which many students and faculty have been actively participating.
Strategic Priority: Unite UIW programs with pathways that begin in our Brainpower Connection schools and continue through graduate and professional degrees, adding value for our students and their families.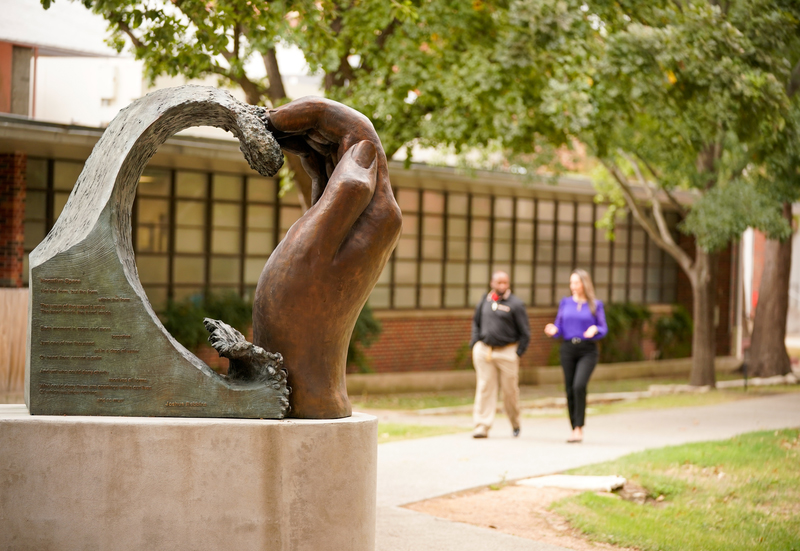 The School of Professional Studies has made many recent efforts to create new pathways to UIW and offer new resources to our current community.
This month, SPS announced a new partnership with Google to offer Google Career Certificate Programs in Data Analytics, Digital Marketing and E-Commerce, IT Support, Project Management and UX Design via the Coursera platform. This opportunity will be open to students, faculty and staff at no additional cost. A website is in development and will offer full program information and a platform for learners to request the course of their choice. Employees will be informed via email when they may submit their interest and enroll.

As part of their strategy to create workforce development opportunities and create partnerships between higher education, government and industry, SPS has established an agreement with the City of Corpus Christi to offer education as part of the city's employment benefits. Now signed, the memorandum of understanding (MOU) opens the door for employees and their dependents to gain a UIW education through SPS's online programs. Additional agreements with major hospital systems, government offices and a community college system are maturing every day. SPS is also expanding agreements outside of San Antonio, and eventually hopes to do so outside of Texas.

In January, SPS hosted the San Antonio Chamber of Commerce's Education and Workforce Development Council meeting, which brought more than 100 community partners to the Broadway campus. At the event, Dr. Osman Öztugut, dean of SPS and associate provost of Strategic Outreach and Partnerships, sat on a panel with Bexar County Judge Peter Sakai and Daniel Miller, president/CEO of Methodist Healthcare System where the three discussed SPS's approach to workforce development and how such development can not only support business but elevate communities.
Mark Your Calendars
Spring 2023 President's Wine and Cheese with the Faculty
February 16, 2022, 4 p.m., Student Engagement Center
An informal evening of heavy hors d'oeurves, wine and great company, this event is an opportunity to speak to one another as colleagues. I hope to see you then.