Welcome
Dear Faculty,
Welcome to the final installment of my quarterly faculty newsletter for this academic year. The year has come to an end with a flurry of events and celebrations highlighting the incredible research, scholarship, designs, productions and innovations that our Cardinals have produced under your instruction and mentorship. I was blessed to attend several celebrations and saw first-hand how proud they are of their work and grateful for the chance to showcase their education. I want to thank you for making such moments possible and for guiding them throughout their journeys. 
For our graduating students, that journey came to a successful conclusion with the celebration of commencement. It is always moving to see you line the aisle of the coliseum and cheer them on as enthusiastically as you have since their arrival. 
I would like to offer a special thanks to those faculty who have spent decades with us shaping, educating and transforming students and who are now moving on to new adventures of their own. Dr. Jim Waller, Dr. Julie Nadeau, Margaret Mitchell, Dr. Renee Bellanger, Dr. Theresa Tiggeman and Dr. Holly Cassells, thank you all for inspiring thousands of students to live our Mission in the world. I also wish our faculty entering sabbatical well and hope this time offers an opportunity for focus and discovery. Finally, I wish all of you a wonderful summer with a period of rest.
Praised be the Incarnate Word!

Thomas M. Evans, PhD
President
Provost Update
With the start of the fiscal year on June 1st, we welcome incoming provost and vice president of Academic Affairs, Dr. Farrell Webb. In these weeks leading up to Dr. Webb's start date, he has shared with me his eagerness to begin working with us and become a part of our UIW family.
I want to thank all who participated in the nearly year-long hiring and onboarding process for our new provost. I am also very grateful to Dr. Caroline Goulet for her leadership and care that ensured that academic operations continued as seamlessly as possible throughout this time of transition.
Inviting Your Engagement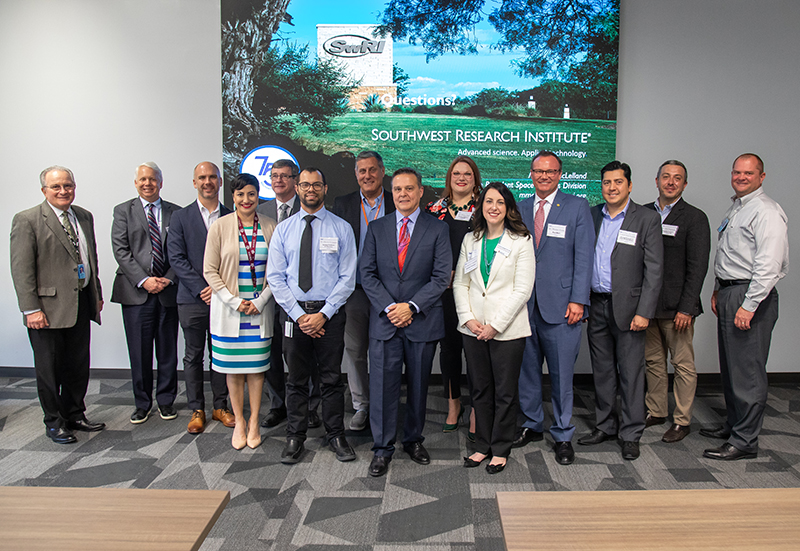 In March, several faculty members joined Chief of Staff John Bury and me to visit the Southwest Research Institute, or SwRI, where I am a board member. At the institute's invitation, our small delegation from UIW took part in a tour and were introduced to some of SwRIs initiatives, several of which aligned with efforts taking place at UIW.  
As I mentioned in the last president's faculty newsletter, potential alignments exist across the many boards to which I am committed, and I am working to create more meaningful connections between us. If there are any organizations listed that you feel may present an opportunity for collaboration, please reach out to me. I hope to help build strong and mutually beneficial partnerships among UIW faculty and leaders and like-minded organizations that bring good to our community and move the needle forward, as we do. 
EAB Presentation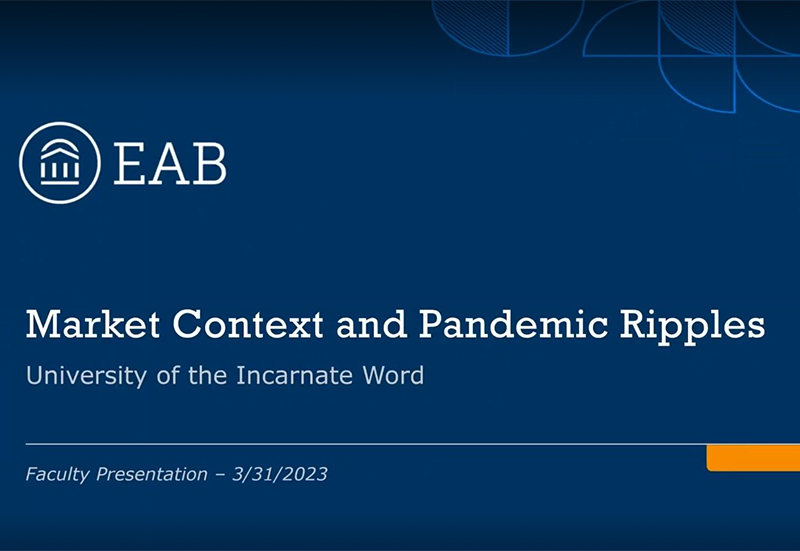 This spring, I invited EAB, a higher education research firm, to share more about the state of higher education with our Board of Trustees during their March meeting. EAB leaders, Dr. Ed Venit, managing director, and Duncan McLean, vice president of partner success, shared insights into the ripple effects of the pandemic, challenges facing our sector and how UIW is faring in the current climate. The presentation was extremely informative and left our board with a much more comprehensive picture of higher education in the post-pandemic world. 
After the board meeting, I asked John Bury to work with EAB to coordinate an expanded presentation for the faculty. If you were unable to join us for the Zoom presentation, a video recording was made available to all faculty. Please check your UIW email for an invitation to access the file. If you did not receive it, or have difficulty viewing the video, please contact Marissa Rodriguez, director of Presidential Communications, at marodr33@uiwtx.edu or 210-283-5096 for support. 
I plan to offer more of these opportunities to our faculty beginning in the coming academic year; more information will follow in fall.
Strategic Priority Spotlights
As in our last two newsletters, this and all future newsletters will include updates on select Strategic Priorities that have particular relevance to faculty and the academic functions of the University.
Strategic Priority: Brand and promote programs in ways that strengthen us as One Word, improving our reputational standing
As the University grows in academic programs, campuses, scope and reach, it is increasingly important to foster and promote a culture of unity. With campuses across San Antonio, locations in Corpus Christi, two campuses in Mexico, a European Study Center and a Global Online program, we are many parts, but One Word. One of the most significant means to support this is through effective communications that highlight all that brings us together, such as our shared commitment to our Mission, students, spiritual heritage and future impact.
Marketing campaign: Your Journey. Our Mission.


The Word: UIW Community Newsletter
Strategic Priority: Improve UIW's infrastructure of facilities, staffing levels and business processes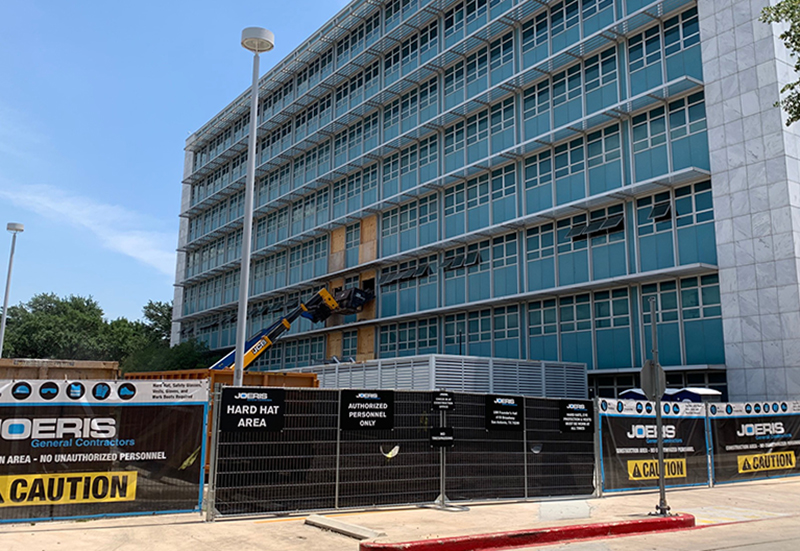 Since the start of the academic year, Campus Management Facilities, Information Technology, Human Resources and Finance teams have managed dozens of projects that further our strategic priority to improve UIW's infrastructure. As we move into summer, work on many of these projects will continue.
With the departure of the staff once housed in Founders Hall earlier this academic year, the multi-year renovation moved ahead. The demolition phase is currently underway and crews have been at work at the building for the past few weeks. Academic planning and design work are in their final stages.


At the School of Osteopathic Medicine, several projects are underway including a City of San Antonio-funded vaccine clinic update to support upgraded vaccine storage for the city, which leases part of building 125. ADA improvements, freight elevator modifications and additional projects are also in progress.

Campus Management Facilities is supporting a new project out of the Engineering department to develop a solar powered sheltered, outdoor workspace on the Broadway campus. The team is providing basic project management including structural engineering and civil engineering reviews for the effort called Project Helios, led by students and supported by Engineering faculty and staff.

 

For the past several months, UIW has been working with a commercial solar power company on an analysis for rooftop solar panels on numerous UIW buildings that also include UIWSOM structures. Analysis and data are expected in May.

 

Renovations of our Daniel Sullivan Baseball Field and H-E-B Softball Field continue. Improvements to bleachers, press box areas and other spaces will make for a better, safer and more engaging fan experience.  

This spring, Information Technology completed a months-long migration of Banner and all related software to a cloud-hosted environment. IT is now working with several departments to automate business processes and focusing on developing workflow solutions for high-use requests.

As in the previous two years, classrooms and learning spaces will undergo technology improvements, such as integrating upgraded audio/visual capabilities.

 
Mark Your Calendars
46th Annual Swing-In Auction and Golf Tournament
Auction Party, May 18, McCombs Center Rosenberg Sky Room
Golf Tournament, May 19, Quarry Golf Course
Join us for the annual two-day scholarship fund-raising event. For more information, please contact Ana Bribiesca Hoff by phone at (210) 829-6075 or email bribiesc@uiwtx.edu.
Lunch with the President 23-24
Beginning in the fall semester, we will once again invite our community on all of our San Antonio campuses to lunch. I have greatly enjoyed the opportunity to share a meal and better know all who took part in this year's new lunch series. Please look out for more information, which will be shared in September.