Pursue Your Calling
The University of the Incarnate Word offers a wide range of post-baccalaureate degrees that cultivate the development of the whole person and values of life-long learning.
Graduate Fairs & Events
Are you interested in pursuing your graduate degree? Chat with admissions counselors and learn about the graduate and doctoral programs available at the University of the Incarnate Word at our in-person visits.
Spring 2024 Graduate & Professional School Fair
Wednesday, Feb. 7 | 1 - 4 p.m.
Location: TBD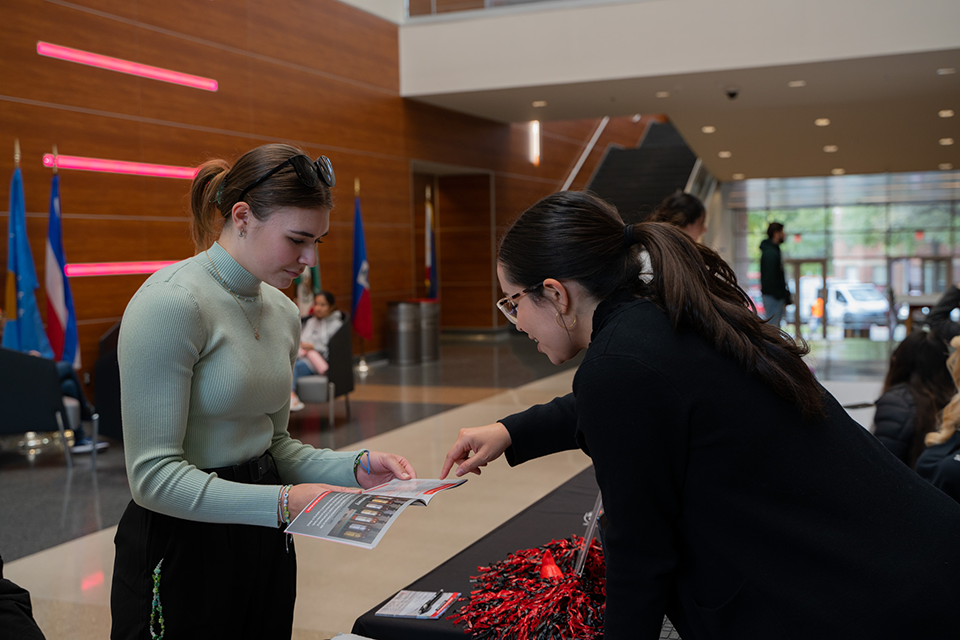 Upcoming Admissions Events
Connect with UIW
Have a question about the application and admissions process at the University of the Incarnate Word? Attend one of our upcoming graduate admissions events to learn more about life as a Cardinal. We offer in-person and virtual options throughout the year.
General Admission Requirements 
Minimum Institutional Requirements
Listed are the minimum institutional admission requirements. Review program details for additional requirements.
Baccalaureate degree from an institution with a national or regional accreditation as recognized by the U.S. Department of Education
Minimum GPA of 2.5
Official transcripts of all coursework
At least one additional supplemental document as requested by the program
International Admissions
For international applicants, after reviewing the UIW graduate program offerings, please see the international admissions page for the international application, process and requirements.
Application Process
After you have applied, check your application status here.
Scholarships
The UIW MBA Merit Scholarship is an academic scholarship available to qualified Broadway Campus Graduate MBA students. Qualified students will receive a scholarship award that will total $8000, split over four semesters, excluding summer semesters. This scholarship is not valid for summer enrollment. To qualify, continuous fall and spring enrollment must be maintained; summer enrollment is not required. The first fall and spring semesters of the scholarship will require a minimum of 9 credit hours of continuous enrollment to qualify to receive the scholarship. The final fall and spring semesters will require a minimum of 6 credit hours of continuous enrollment to qualify. Students enrolled in MBA programs outside of the Broadway Campus, such as in the School of Professional Studies, do not qualify for this scholarship. This scholarship may not be stacked with other tuition programs, such as a Graduate Assistantship. Recipients must maintain a cumulative graduate grade point average of 3.0 or higher to remain qualified to continue to receive the scholarship.
New Broadway Campus Graduate MBA applicants are automatically considered for academic scholarships as part of their application.