Master of Health Administration
Advance your career as a leader in the healthcare industry.
Earn a Master of Health Administration (MHA) degree from the H-E-B School of Business and Administration. The 21-month, 48-hour program is designed for those seeking to pursue careers in the healthcare industry. A values-based, competency-driven and experientially focused program, the MHA degree curriculum develops students' ethical, theoretical and professional skillset.
The MHA degree program is ideal for those currently in the workforce as the courses are offered exclusively in the evenings.
MHA Curriculum
Built upon a foundation of 23 competencies, the MHA degree provides students with a health systems perspective based on an understanding of health and disease, as well as the economic and social factors that influence the industry.
Integrated into the curriculum are a wide range of opportunities for students to gain real-world healthcare experience, including a graduate assistantship, professional and leadership development, seminar sessions and a capstone experience.
The MHA is a 48-hour degree program that focuses on and integrates managerial responsibilities, functions and roles related to:
Human resources management
Budgeting and financial decision-making
Legal and ethical issues
Quality and continuous improvement
Information management
Marketing
Health policy and strategic thinking
Career Potential in Healthcare Administration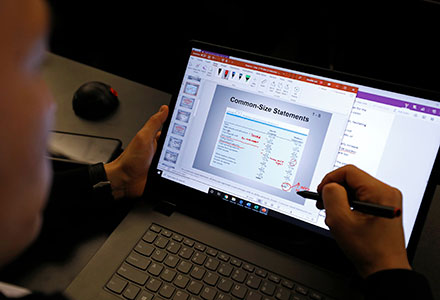 The Master of Health Administration program prepares its graduates for success in a wide range of settings within the health and medical services management industry. Explore the benefits of an MHA.
Earning Potential
The national average salary for positions in the medical and health services management industry was $113,000 in May 2018, according to the U.S. Bureau of Labor Statistics.
Industry Growth
The number of positions in the health services management industry is projected to continue to grow at a rapid pace. Texas is home to the second-highest number of healthcare management professionals in the country at just over 30,000, according to the U.S. Bureau of Labor Statistics.
Community Impact
Make a difference and improve the lives of people every day. Healthcare executives care deeply about the people they work with and serve.
The following MHA program data describes the variety of settings in which our graduates have been employed in since 2015:
26% Hospital or Health Systems
19% Medical Clinics or Physician Practices
11% Pursued further education
9% Military or VA system
6% Healthcare consulting
Student Statistics
86% Average program completion rate (since 2015)
86% Average employment percentage of our graduates (since 2015)
Employment Resources
Career Opportunities
Ambulatory care facilities
Federal agencies
Health insurance companies
Home health agencies
Hospices
Hospital and health systems
Integrated delivery systems
Long-term care facilities
Management consulting
Managed care organizations
Medical group practices
Mental health organizations
Pharmaceutical companies
Public health departments
The alumni of the Master of Health Administration program at the H-E-B School of Business and Administration work in a variety of areas within the healthcare industry. Hear from two of our distinguished alumni below.
Huda Terraz, MHA | Class of 2012
Huda is a Supervisory Health System Specialist at the Michael E. DeBakey VA Medical Center in Houston, Texas.
Dan Overton, MHA | Class of 2011
Dan is a Senior Consultant at the Advisory Board Company. He was a member of the first class of MHA graduates at UIW.
Admissions Criteria
Find out more about requirements, standards and processes to begin your journey as a H-E-B School of Business and Administration MHA student.