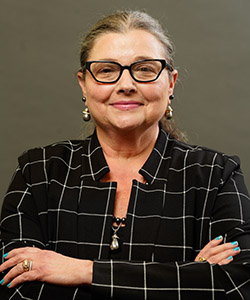 Welcome to the H-E-B School of Business and Administration! Our mission is to deliver excellent education and provide the opportunity for a diverse student body to learn from a committed and engaged faculty who strive to develop an entrepreneurial spirit that is guided by a strong sense of ethics, social justice and an enlightened global view. Our graduates are prepared to contribute to the advancement of business practice as moral and professional collaborators, faithful to the ideal of mutual understanding and the common good in the tradition of the Sisters of Charity of the Incarnate Word.
Here is what you can expect:
Excellence. We are committed to providing you with a rigorous, best-in-class business education that will make you competitive in the marketplace and have the ability to make a significant contribution to the profession of business and administration.
Leadership. We are committed to helping students learn that leadership comes through service, that great leaders serve those they lead.
Innovation. We are committed to developing and offering programs that keep pace with the changing needs of the marketplace by providing a strong business core and relevant concentrations. Students in the HEBSBA deal with real-world business challenges through class projects, internships and client Capstone projects.
Service. We are committed to offering opportunities for students to learn through service while developing the ability to think beyond themselves.
Students choose the HEBSBA for its practical approach, emphasis on international perspectives, opportunities to work with organizations and to be taught by faculty considered experts in their fields. The HEBSBA aims to educate men and women who will become concerned and enlightened citizens who seek to make a difference in the business profession. Let us help you make a difference!
Jeannie J. Scott, Ph.D.
Dean, H-E-B School of Business and Administration