Explore the latest happenings in the MHA program
The students and faculty of the Master of Health Administration program are active in a variety of initiatives outside of the classroom. These include volunteer events, case competitions and much more.
---
2020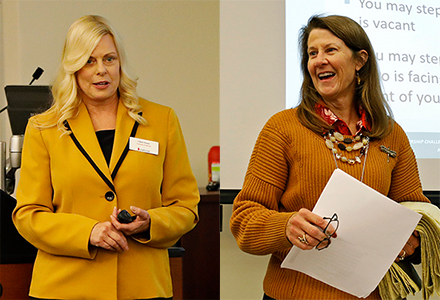 Two faculty in the Master of Health Administration program recently presented the Department's innovative model for evaluating student competencies and program effectiveness at an international conference hosted by the Association of University Programs in Health Administration (AUPHA).
MHA Director Dr. Chris Nesser and Assistant Professor Dr. Lynn Downs illustrated the program's competency evaluation model through a virtual poster presentation after the AUPHA conference was moved online due to the COVID-19 pandemic.
2019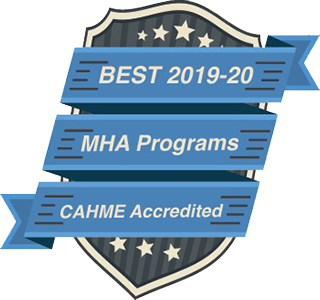 The Master of Health Administration program at UIW was recently named a top pick for graduate health care administration programs for 2019-20 by HealthGrad.com.
HealthGrad.com researched programs at more than 70 universities across the country and ranked them based on the following categories: career preparation, differentiated approach to teaching, student expertise and experiential learning, value and flexibility of scheduling. The MHA program at UIW, offered by the H-E-B School of Business and Administration, was one of only 17 selected as a top pick.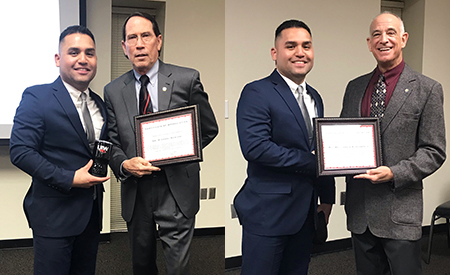 The MHA program hosted its first distinguished speaker series on January 23, 2019, with Dr. Michael Nowicki and Major General (RET) Rubenstein as the guest speakers.
Dr. Nowicki (pictured left) is a healthcare economics professor at Texas State University and current Regent for Central and South Texas for the American College of Healthcare Executives. General Rubenstein (pictured right) is a retired Army Medical Commander and past Chairman of the American College of Healthcare Executives.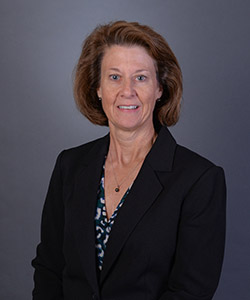 MHA faculty member Dr. Lynn Downs was selected to serve on the American College of Healthcare Executives (ACHE) Council of Regents beginning in March 2019. She represents District 4, covering South and Central Texas.
As Regent, she will support both the Central and South Texas Chapters, the higher education network and others in the local healthcare community to deliver programs, products, and services to healthcare executives, faculty, students and stakeholders.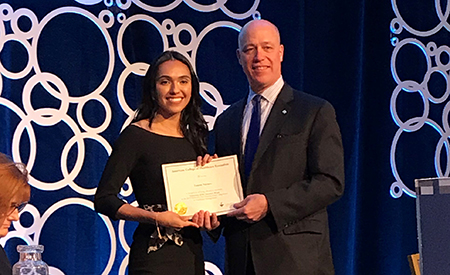 Lauren D. Navarro, a second-year student in the UIW Master of Health Administration program, recently placed third in a national essay contest hosted by the American College of Healthcare Executives.
Navarro's essay, titled "The Maternal Mortality Rate Disparity Between White and Black Mothers in the United States," earned a third-place finish in the ACHE Richard J. Stull Student Essay Competition.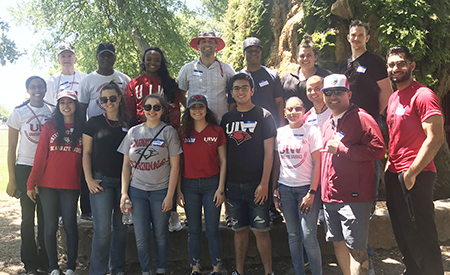 The MHA class of 2020 volunteered at the THRIVE Homeless LGBTQ Youth Street Outreach Event on April 27, 2019.
The students set up booths, passed out food tickets and provided a kind ear to youth and adults struggling with homelessness in San Antonio.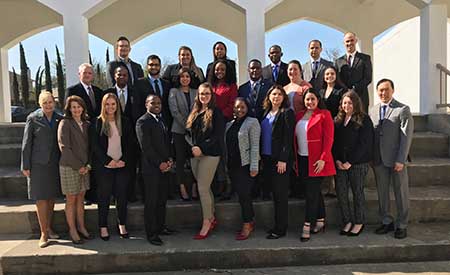 MHA students from the class of 2019 and 2020 participated in the South Texas Chapter of the American College of Healthcare Executives (STC-ACHE) Healthcare Landscape Conference.
The educational and networking event included presentations from Joseph J. Fifer, FHFMA, CPA, president and CEO, Healthcare Financial Management Association, and Dana A. Forgione, Ph.D., professor of accounting from the University of Texas at San Antonio, as well as panels on the following topics: Professional Associations and Their Impact on Health, and Behavioral Medicine: Approaches to Increase Value for the Organization and Meet Community Need.
Thirteen members of the UIW MHA Class of 2019 were recognized for their academic performance with their induction into Upsilon Phi Delta. The induction occurred at the UIW H-E-B School of Business and Administration annual Honors Convocation on April 7, 2019. The following students received this recognition: Myah Antwi, Stephen Araiza, Matthew Cortez, Cesar Costales, Jose Garcia, Shane Garduno, Larissa Garza, Mona Loordu, Sarah Lyons, Chloe, Mesa, Lauren Navarro, David Sanchez and Megliza Touchette.
Students are eligible for UPD induction if they achieve a cumulative GPA of 3.90 and fulfill their program's annual community service requirement. UPD is a national honor society in health administration sponsored by the Association of University Programs in Health Administration. It recognizes, rewards and encourages academic excellence in the study of healthcare management and policy.
2018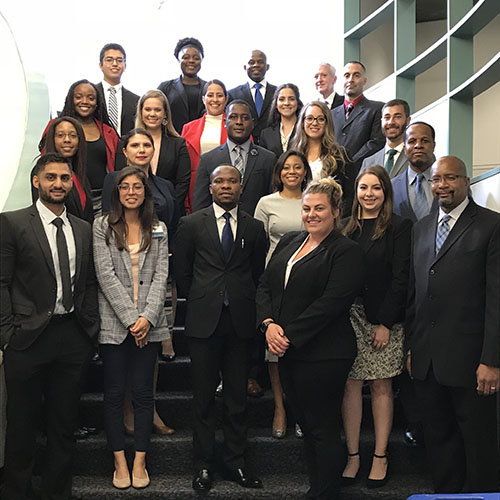 On Sept. 21, 2018, MHA students from the 2019 and 2020 classes attended an Educational Symposium hosted by the American College of Healthcare executives (ACHE), South Texas Chapter (STC) at St. Mary's University, San Antonio, TX.
The symposium was focused on educational events for the student and early careerist. Two education panels titled "Strategically Mapping Your Early Career Development" and "Quality Management Systems" were offered providing 3 hours of educational credits. This event was attended by over 130 students and early careerists.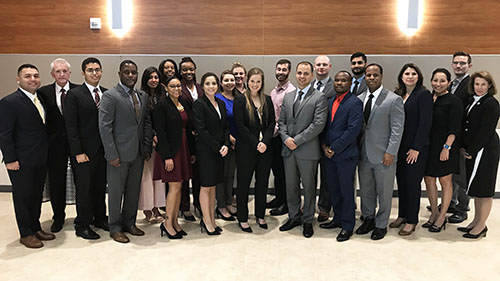 MHA students from the class of 2019 and 2020 attended the UIW Career Services Etiquette Dinner on Oct. 4, 2018. The event was held in the Student Engagement Center Ballroom.
Students had the opportunity to meet and learn from students in different programs during the cocktail hour, share a wonderful meal, and learn some basic dinner and business etiquette through an engaging guest speaker followed by a robust question and answer session. This was a great opportunity for students and sponsors alike.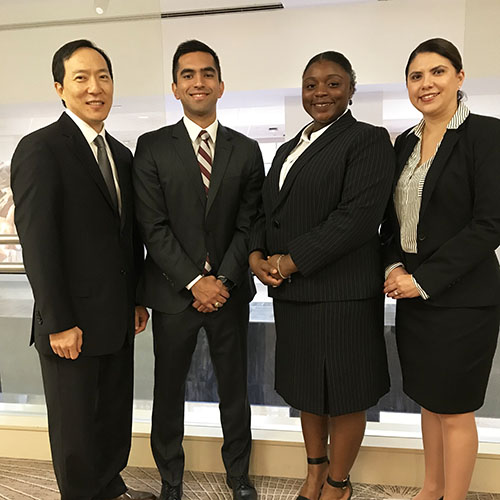 On October 9-12, 2018, three MHA students from the Class of 2019 participated in the Everett V. Fox Student Case Competition. The students – David N. Sanchez, Mona Loordu and Mona Antwi – represented the program well. MHA Director Dr. Forest Kim also attended the event. Although the team did not advance, the case competition was an excellent learning and networking opportunity.
The Case Competition was held annual at the National Association of Health Services Executives (NAHSE) Annual Conference in Orlando, Florida. NAHSE is a non-profit association of Black health care executives founded in 1968 for the purpose of promoting the advancement and development of Black health care leaders, and elevating the quality of health care services rendered to minority and underserved communities.
2017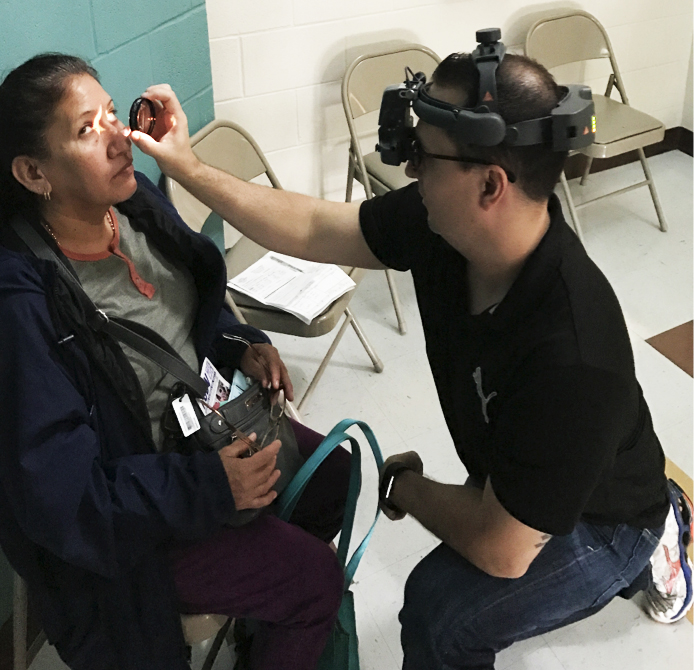 Army Maj. Steven Gutierrez offered his time and expertise as part of group of volunteers providing free eye care to uninsured and under-privileged patients in Alamo, Texas.
More than 300 men, women and children were seen for routine examinations over the course of the three-day mission. More than $70,000 worth of professional fees and eyewear were dispensed at no charge to the patients.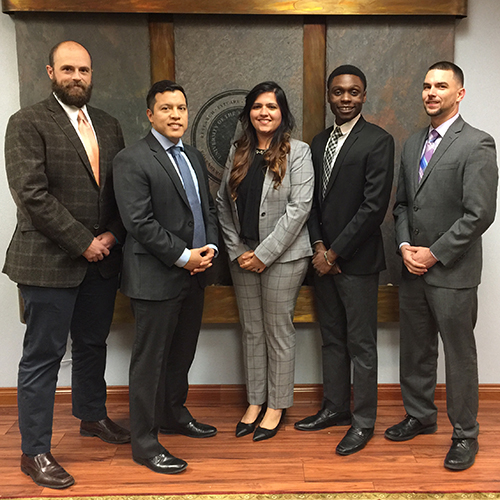 A team of five students in the Master of Health Administration program won the Gulf Coast MGMA Case Competition Oct. 28, 2017, in Houston.
The team developed a behavioral health program that demonstrated an ability to engage patients, improve patient outcomes and provide cost-effectiveness for the organization, all while maintaining provider and patient satisfaction.