MHA named a top CAHME-accredited graduate program in country
July 17, 2019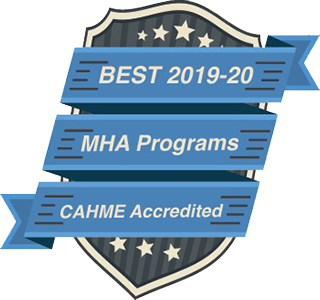 SAN ANTONIO – The Master of Health Administration program at UIW was recently named a top pick for graduate health care administration programs for 2019-20 by HealthGrad.com.
HealthGrad.com researched programs at more than 70 universities across the country and ranked them based on the following categories: career preparation, differentiated approach to teaching, student expertise and experiential learning, value and flexibility of scheduling. The MHA program at UIW, offered by the H-E-B School of Business and Administration, was one of only 17 selected as a top pick.
Topping the list of criteria is the program's accreditation by CAHME (Commission on Accreditation of Healthcare Management Education). CAHME is the gold standard for evaluating health care education programs, examining everything about a program down to the hiring of faculty, development of curriculum and graduate outcomes.
HealthGrad.com offered the following evaluation of the Master of Health Administration program at UIW:
"This program offers a unique combination of highly experienced faculty and great opportunities to gain a real-world, hands-on education. The capstone experience here involves working as part of a team for a health industry client to study or solve an important management issue. This is more than a point to be highlighted on your CV; it's a great opportunity for you to put your academic skills to the test in a real-life situation with real-world results."
The MHA at UIW is a 45-hour degree program with courses offered exclusively in the evenings with the working professional in mind. Visit the MHA page to learn more about the program.