President's Spring 2023 Community Message
March 14, 2023
Dear students, faculty and staff,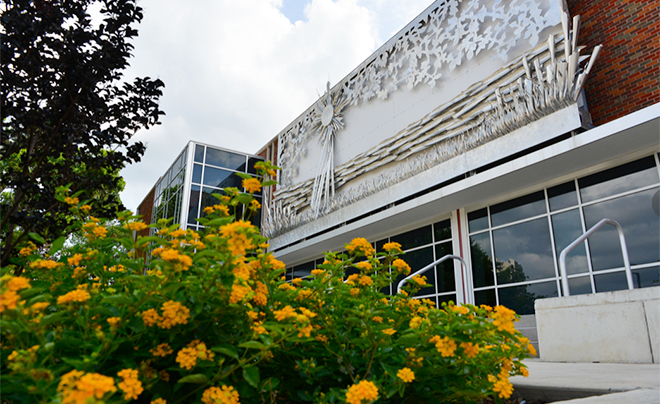 The spring season has arrived and with it comes some of the busiest and most exciting weeks of the academic year. This has been an extraordinary semester so far, and it has been a joy to see our Cardinals hard at work on their goals and taking part in activities across all our campuses. I am deeply grateful for people in our community who educate and support our students and make the UIW experience unlike any other.
Last Friday, we held our spring quarterly meeting of the Board of Trustees and much of the focus was on the future of the university and our strategies for making sure it remains strong in an era of great change for higher education. UIW, like institutions across the country, continues to feel the pandemic's ripple effects and will for some time. However, working together and in the spirit of our Mission, we have weathered many difficult and urgent challenges well and, in many cases, better than other private universities.
Our task now is to address the issues of this new era and move our university forward. We do so by applying multiple strategies, such as continuing to diversify our academic portfolio, exploring multimodal classes and programs, strengthening mental and behavioral health support for our students, better leveraging our areas of distinction and being careful stewards of our financial resources.
Prioritizing our People
As we do, we continue to prioritize our people and invest in our future. In keeping with our commitment to supporting our employees, I am pleased to announce a three percent pay increase for regular employees in good standing hired before November 30. The increase will go into effect on June 1. If you are uncertain of your status and eligibility, please reach out to your direct supervisor.
We remain focused on retaining our invaluable faculty and staff. A conservative approach to finances has allowed us to avoid layoffs every year since the start of the pandemic and this year is no exception. Additionally, we want to continue to attract and retain a talented workforce, so we are embarking on a compensation study to ensure that our salaries are competitive. 
The Board of Trustees approved the upcoming budget for the 2023-24 academic year. A letter from Dr. Darrell Haydon, CFO and vice president of Administrative Services, will be shared early next week that offers more insight into the budget.
Focusing on our Future
During the meeting, the board also heard from John Bury, vice president of strategy and enrollment, who offered a look at enrollment figures from the last several years and the academic year to come. I am very glad to report that the incoming class of first year students is currently looking strong ­and applications, completed applications and admits are already at record levels. We are well ahead in paid deposits compared to this time last year. I know members of our community are working hard to continue this momentum and helping to ensure that our enrollments for all programs at all levels are robust.
The board also heard from Rick Kimbrough, vice president of External Affairs, who shared more about his strategy to strengthen development efforts by adding officers over time, better integrating technology and improve our relationships with alumni and friends who believe in our Mission, wish to support faculty needs and want to support our students. After closing our $100 million campaign in December, we are looking ahead to even more progress toward supporting our community.
Save the Dates
This Friday, March 17, our fourth-year learners at UIW's School of Osteopathic Medicine will take part in Match Day when they learn where they will be conducting their multi-year medical residencies. Please keep them in your prayers on this momentous day and as they take their next steps into their careers as physicians.
Next week, Tuesday, March 21, I invite you to the virtual premiere of UIW's State of the University. The video will share some of our most significant achievements of 2022 and some of the many ways that we are contributing to our Mission. The companion piece is currently available on the president's website. I invite you to take a look and to continue to check your emails for an invitation to view the premiere. 
In closing, we have so much to look forward to, but before we dive into the busy final weeks of the academic year, I hope you enjoy a few moments of rest and relaxation that Spring Break brings. I encourage our employees to enjoy the additional day off this week in gratitude for making UIW a wonderful place to learn, live and work. To all in our community, thank you for what you bring to our university and our Mission.
Praised be the Incarnate Word!
Sincerely,
Thomas M. Evans, PhD
President