President's Advisory Council
The President's Advisory Council (PAC) is a decision-making body comprised of the University's vice presidents, select senior administrators and the president of the Faculty Senate*.
The following are the administrative officers of the University of the Incarnate Word who currently serve on the PAC.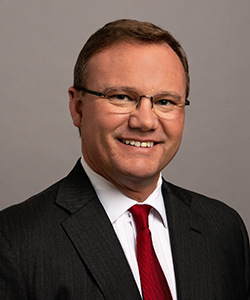 Dr. Thomas M. Evans, President, was named as the 10th president of the University of the Incarnate Word in 2017. As president, Evans oversees the management of the UIW system, which includes multiple campuses in San Antonio, international campuses, and St. Anthony Catholic High School. Globally, UIW maintains two campuses in Mexico, a European Study Center, and Global Online, a program offering UIW's U.S. degrees, in Spanish, to Latin America. In San Antonio, the University encompasses five health professions schools, five liberal arts schools and one college. Evans also heads the Brainpower Connection, a circle of collegiality established between Catholic elementary and secondary schools in San Antonio that offers an education pathway for students from pre-school to Ph.D.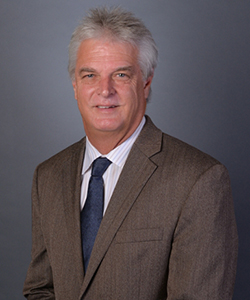 Dr. Glenn Ambrose, Faculty Senate President, is chair of the Religious Studies Department at the University of the Incarnate Word where he has worked for the past 20 years. He earned his Ph.D. from the Graduate Theological Union at Berkeley, a Master of Arts from Weston Jesuit School of Theology in Boston, and a Bachelor of Arts in Religion from University of Florida at Gainesville. He teaches the following courses: Intro to Theology and Ethics, Theological Anthropology, Death and Belief, Christian Symbols and Celebrations, Theologies of Liberation, Jesus: Incarnate Word and Catholicism Today. His research has been focused on Continental Philosophy of Religion, Religious Pluralism, Theologies of Liberation and Sacramental Theology.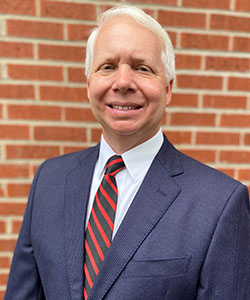 Mr. John M. Bury, Chief of Staff and Vice President for Strategy and Enrollment, joined UIW in August 2021. Bury holds a Master of Arts degree in English Literature from The University of Tulsa and a Bachelor of Arts in English Literature, magna cum laude, from Gettysburg College, where he was elected to membership in Phi Beta Kappa. Before arriving at UIW, he worked in higher education for over 20 years at The University of Tulsa in various roles, including Assistant Dean of Research and Graduate Enrollment Management, Associate Vice President of Institutional Research and Planning, Senior Vice Provost for Operations and Student Success, and Chief Financial Officer and Corporate Treasurer. His areas of responsibility at UIW include enrollment management, particularly Broadway Campus undergraduate and graduate admissions and enrollment, digital strategy and marketing, University-wide strategic planning, student engagement and campus life, career services, financial aid, first-year engagement and intercollegiate athletics.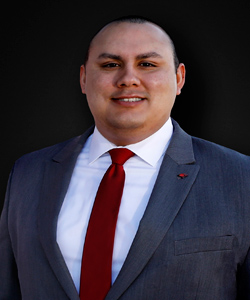 Mr. Richard Duran, Athletic Director, joined UIW in 2017. In June 2020, Duran was elevated from Interim Athletic Director to the permanent role of Athletic Director. With this, he became the youngest sitting Athletic Director and one of eight Hispanic ADs in Division I. Since that time, UIW Athletics has risen to new heights, highlighted by a record-breaking 2021-22 academic year that saw bests in department GPAs, community service hours and revenue generation numbers to go along with six conference championships and the Southland Conference Commissioner's Cup title. Duran leads a team of 125+ full-time and part-time employees in helping guide 520+ student-athletes as they work to become champions in the classroom, in the community and in competition.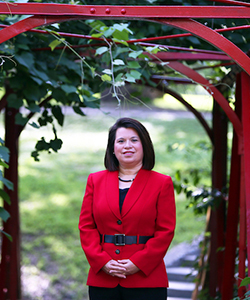 Ms. Cynthia Escamilla, Vice President of Legal Affairs and General Counsel, has been at UIW since 2006. Escamilla has a J.D. from the University of Texas at Austin as well as a Bachelor of Science in Advertising. Her areas of responsibility include human resources and directing all legal matters that pertain to the University and the two high schools managed by UIW, including facilities, personnel and students.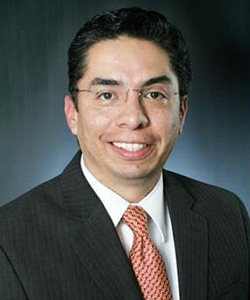 Mr. Marcos Fragoso, Vice President for International Affairs, joined UIW in 2004. He holds a Master of Business Administration and a Bachelor of Business Administration from the University of the Incarnate Word. Fragoso is responsible for international enrollment, international visiting groups and international initiatives, including reciprocal agreements for education, study abroad programs, the management of UIW campuses in Strasbourg, France and Mexico, Global Online.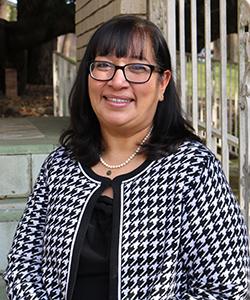 Ms. Margaret Garcia, Director of the Office of Communication and Brand Marketing (OCM), has served at UIW since 2008. Garcia holds a Bachelor of Journalism from the University of Texas at Austin and has extensive experience in broadcast journalism and communications. As a public relations professional, she has worked with federal and regional agencies, leading businesses and education institutions at every level. Her areas of responsibility include directing the Office of Communications and Brand Marketing and overseeing the Office of Graphic Design & Printing Services. She also chairs the Visual Corporate Identity Committee (VCIC), which exists to ensure that approved standards are met on all University communications, including departmental and student publications and promotional items.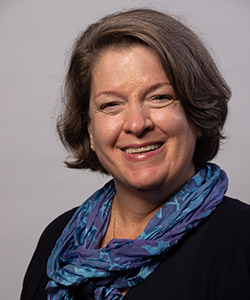 Dr. Caroline Goulet is Associate Provost for Health Professions.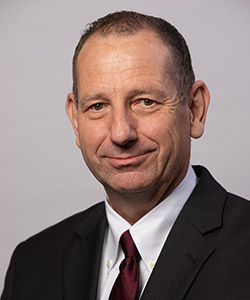 Dr. Darrell L. Haydon, Chief Financial Officer and Vice President for Administrative Services, joined the UIW family in March of 2020. He has 12 years of experience in higher education with the California State University system, including roles as the Vice President/Chief Financial Officer – Business and Finance, faculty lecturer, Associate Vice President for financial services and university controller. Haydon has 35 years of business experience in a variety of corporate and not-for-profit positions primarily focused within the fields of education, finance, accounting and information technology. He holds a Bachelor of Science in Business Administration, an MBA in Finance and an Ed.D. in Educational Leadership with a focus on Social Justice. He is also a Certified Public Accountant, a Chartered Global Accounting Manager and a Certified Internal Auditor.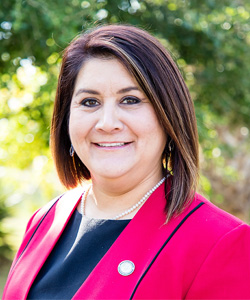 Dr Monica Ayala Jimenez serves as the Associate Provost of Student Success. Prior to joining UIW, Dr. Jimenez served as the Dean of Student Success at Palo Alto College in San Antonio, serving as the leader for student support services. She is a highly experienced program administrator with more than 18 years of experience in the development and implementation of pre-college, early college and student success programs. She also served as Dean of High School Programs and oversaw the Dual Credit and Early College High School Programs as the liaison between the K-12 partnerships and the community college. As a TRIO McNair Scholar and TRIO Upward Bound alumna, Dr. Jimenez is committed to supporting first-generation and underserved students. She has over 15 years of experience in grant writing and management and helped bring over $4.5 million in TRIO Programs and the National Science Foundation, Advanced Technological Education to the community college. Her commitment to excellence earned her the National Institute for Staff and Organizational Development, Excellence Award in 2017.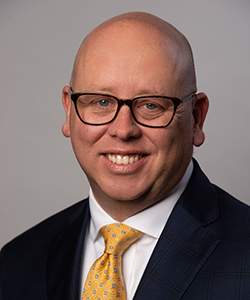 Rick Kimbrough serves as the Vice President for External Relations and Chief Development Officer. Kimbrough holds a bachelor's degree from the University of Nevada, Las Vegas as well as a master's degree from St. Mary's University, Minnesota. In his role as Vice President, he provides leadership over University development, alumni relations, marketing, and communications, as well as University events. In his prior role as Vice President, he led St. Mary's University during its Defining Moment Campaign to raise $150 million. He also served as Chief Development Officer for the Mayo Clinic Health System in SW Minnesota. Kimbrough, a San Antonio native, and his family have served the Sisters of Charity of the Incarnate Word through many of its missions in South Texas.
Mr. Philip Lopes is the Associate Vice President for Capital Planning and Facilities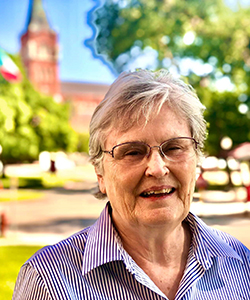 Sister Walter Maher, CCVI, is Vice President for Mission and Ministry. She has been with UIW since 1972.Sister Maher previously served as a General Councilor for the Congregation of the Sisters of Charity of the Incarnate Word. She has a Master of Arts in Marriage and Family Therapy from St. Mary's University (Texas); a Master of Arts in Library Science from Dominican University (Illinois); and a Bachelor of Arts in History and English from Incarnate Word College. Sister Maher's areas of responsibility include Mission, identity and ministry.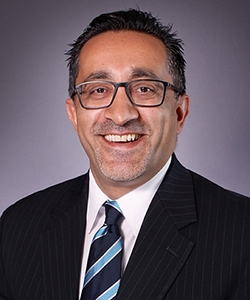 Dr. Osman Özturgut serves as Associate Provost for Strategic Outreach and Partnerships and Dean of School of Professional Studies. As the Associate Provost, he represents academic affairs in establishing external partnerships with industry, government, non-profits, and other education institutions. As the Dean of School of Professional Studies, he is responsible for University's professional, continuing, adult, and online education. Previously, he served as the Associate Vice President for International Programs and Dean of Extended University at California State University-Channel Islands. His responsibilities included broad Academic Affairs and university-wide initiatives including leadership of international programs; outreach and pursuit of public-private collaborations; direction of satellite campus operations; graduate special session degree program administration; and other initiatives with campus-wide impact. Prior to CSU-Channel Islands, he served as the Dean of Research and Graduate Studies at UIW, responsible for the leadership of the university's research and post baccalaureate endeavors.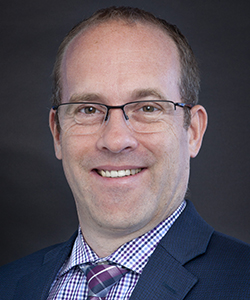 Mr. Neil Schroeder, Vice President for Information Technology and Chief Information Officer, joined UIW in 2016. He holds a Master of Science in Information Systems Management from the Air Force Institute of Technology as well as a Bachelor of Science in Political Science from the United States Air Force Academy. His areas of responsibility are University-wide technology resources including instructional technology, infrastructure, networks, telecommunications, enterprise applications, client services and web development.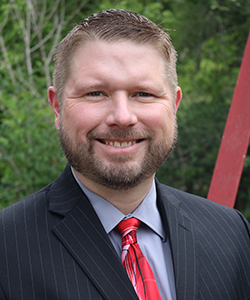 Dr. Christopher Summerlin, Dean of Campus Life, joined UIW in 2020. Summerlin holds a Bachelor of Arts in Communications from Brewton-Parker College, an M.Ed. in Instructional Technology from American InterContinental University and a Ph.D. in Leadership for Higher Education from Capella University. His areas of responsibility include oversight of the Office of Campus Life, Campus Engagement, Residence Life and Housing Operations, Student Advocacy and Accountability, and Sports and Wellness.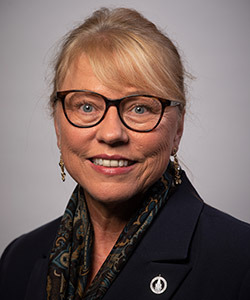 Ms. Annette F. Thompson, P.H.R., SHRM-CP, Associate Vice President for Human Resources, has served at UIW since 2011, and held the roles of director of Human Resources and Chief Human Resources Officer. Thompson has over 20 years of progressively responsible experience in the field of human resources. Prior to joining UIW, she served as Associate Vice President for Human Resources at a Lamar University in Beaumont, Texas. She graduated from Virginia Tech and holds a Professional in Human Resources (P.H.R.) certification and Society for Human Resources Management – Certified Professional (SHRM-CP) designation. She is responsible for oversight of the Department of Human Resources and the Office of Title IX.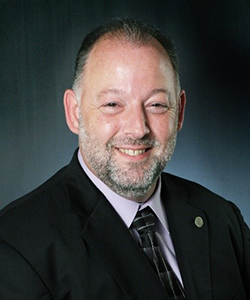 Kevin B. Vichcales, Ph.D. is Associate Provost for Undergraduate and Graduate Education. He earned his Bachelor of Arts in History from Albion College, and Master of Arts and Ph.D. in Modern European History from Western Michigan University. In his role as Associate Provost for Undergraduate and Graduate Education, he provides vision and leadership for undergraduate and graduate student learning and success, including the formulation and implementation of all academic plans, policies, priorities and innovations. He ensures these are aligned with the University's Strategic Plan and Mission to ensure that all programs identify and achieve the highest standards to prepare our trainees for leadership in their respective fields. 
Dr. Farrell Webb is Provost and Chief Academic Officer.