President's May 2023 Community Message
May 19, 2023
Dear students, faculty and staff,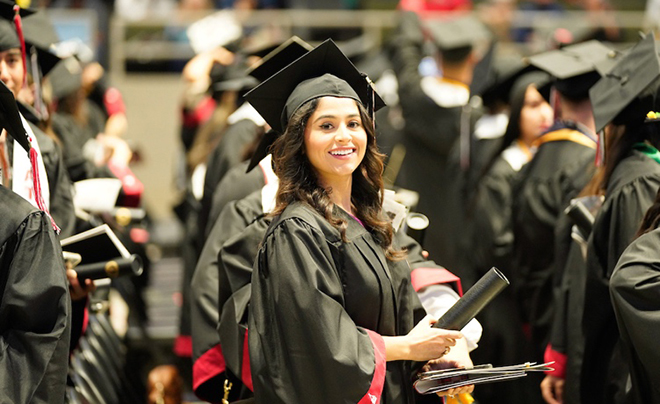 The spring 2023 semester has come to a successful close, and with its end we usher in a busy summer term. Many Cardinals are already back in the classroom continuing their studies. Others are taking part in research experiences, internships, work opportunities, service projects and any number of endeavors. Others still have embarked on new journeys in the world, furthering the University's Mission.
This month, we celebrated more than 1,100 graduates during spring commencement. For the first time, we hosted two Baccalaureate Masses and streamed services online simultaneously. For the first time, we hosted two Baccalaureate Masses and streamed services online simultaneously. The next day, UIW families and friends packed the Freeman Coliseum to cheer on our graduates over two commencement ceremonies. There is so much to look forward to with every commencement, but I can say, without a doubt, that I look forward most to shaking hands with each graduate as they cross the stage. To see their pride, hear the thunderous applause of their families, friends and faculty as their names are called, and congratulate each one, fills me with joy and gratitude, both for them and for the members of our UIW community who helped them reach that milestone.
In those moments, it is clear how united we are in purpose and how deeply we believe in our students' great potential. Many thanks are due to Mission and Ministry, the Office of Communications and Brand Marketing, the Registrar's Office, UIW PD, the faculty and the many volunteers who helped provide our Cardinals with a beautiful Mass and graduation. I would also like to share my sincere gratitude with every member of our university family for your dedication and effort put in throughout our graduates' UIW experience and for the commitment to students yet to graduate and even yet to come. 
To our Cardinals and their families, no matter where you are in your journeys, thank you for choosing UIW. We are blessed to accompany you as you grow intellectually, professionally, personally and as people of the Word. We can't wait to see where this road leads you next.
Praised be the Incarnate Word!
Sincerely,
Thomas M. Evans, PhD
President