President's June 2023 Community Message
June 1, 2023
Dear students, faculty and staff,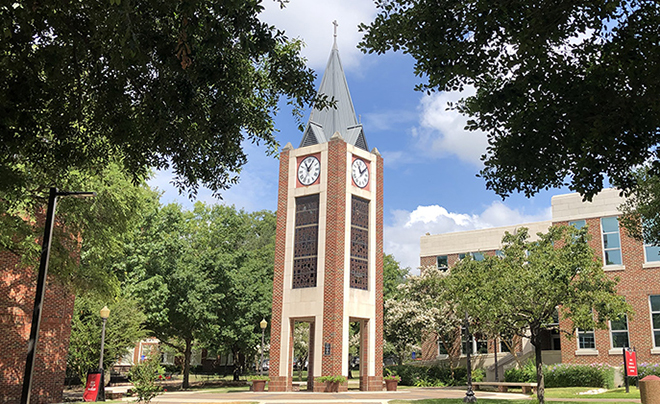 A busy and productive summer session is now in full swing at the University of the Incarnate Word. We begin this new fiscal year already hard at work. Many of our students and faculty continue their work in the classroom or are taking part in other scholarly pursuits. Staff and administrators are preparing to welcome our newest Cardinals to the Nest and will soon have the opportunity to meet them over 13 orientation sessions this summer. And, across our university most of us are readying for what looks to be an exciting 2023-2024 academic year with some new people, programs and positions.  
June 1 marks the new term for our Board of Trustees and I am pleased to share the official start of our new chair, Suzanne Goudge, and vice chair, J.J. Feik. Both have been with the UIW board for many years and have been supporters of our Mission for even longer.   
Today, we welcome Dr. Farrell Webb, our new provost, as he officially begins his tenure. Please join me in greeting him and making him feel at home in our community. 
Today also marks the first day for Neil Schroeder in his new role as vice president of Information Technology and Chief Information Officer. Neil was elevated from his most recent position as associate vice president and will now report directly to me. He has been instrumental in envisioning, planning and directing our recent system-wide technological upgrades, which have made more possible for everyone who learns and works at UIW.  
That effort continues this summer as in the past two. Classrooms and learning spaces across our campuses will undergo further technology improvements and IT is also working with administrative departments to automate business processes and develop workflow solutions.
This month also brought much good news for the Doctor of Occupational Therapy (OTD) program. First, it welcomes Dr. Jessica Maxwell who moves into her new role as program director. The OTD program was recently granted candidacy status by the Accreditation Council for Occupational Therapy Education, meaning that the program may now admit students according to the approved timeline and may proceed to the next step in the accreditation process. The program, in collaboration with Our Lady of the Lake University, was also awarded a $5.2 million grant from the U.S. Department of Education to establish partnerships with two local school districts to help meet their students' mental health needs.
In August, we welcome Dr. Danuta M. Wojnar, who will be joining UIW as the new dean of the Ila Faye Miller School of Nursing & Health Professions after the retirement of Dr. Holly Cassells. Dr. Wojnar brings with her experience as a faculty member and administrator and a commitment to promoting equity and justice through healthcare.
There is so much ahead for our university community and even more for which to be grateful. I look forward to sharing further updates as we move into the fall semester. For now, I wish you a blessed and rewarding summer.
Praised be the Incarnate Word!

Sincerely,
Thomas M. Evans, PhD
President