President's Thanksgiving 2022 Community Message
November 22, 2022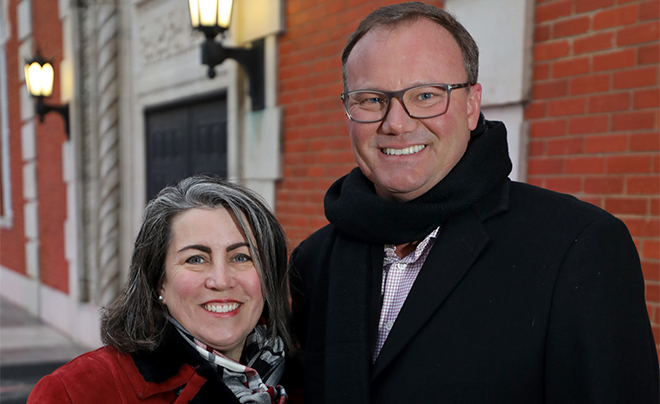 Dear students, faculty and staff,
This past weekend we hosted the annual Light the Way Holiday Festival that brings together our UIW community with our neighbors, fellow San Antonians and guests from around the world. The event marked my sixth as president, but the energy from attendees was unlike any before – despite the dreary weather. Our campus was full of students, families and friends ready to ring in a joyous season with one another.
I never tire of seeing the faces of our guests when we flip the switch and illuminate our beautiful campus with nearly a million lights. In that moment I am reminded of the light that our students, faculty, staff and alumni shine in the world, and I am filled with gratitude.
As we approach the Thanksgiving holiday, I want to share my appreciation for you, our UIW family. Thank you for continuing to put our Mission into action every day.
In the spirit of the season I would like to share this blessing with you that I first shared in 2020. May it remind you once more of the countless blessings we receive and of those we give to others.
Heavenly Father,
We give you thanks for our many blessings,
especially those that we may take for granted.
We thank you for our loved ones,
for the lessons we have learned,
for the opportunities we have been blessed with
and for your ever-present love.
Lord, we ask that you help us to do all things in love,
for through love, You are glorified.
We pray for those who have lost loved ones,
who may be alone this Thanksgiving
and for all who are suffering.
May they feel Your comfort today.
Help us to be Your hands so that we may provide relief.
Help us to create joy where there is darkness.
As You are the Light of the World,
help us to be that light in the lives of others.
Amen.
Lisa and I wish you all a wonderful Thanksgiving holiday.
Praised be the Incarnate Word!
Sincerely,
Thomas M. Evans, PhD
President