A Special Message from UIW President Thomas M. Evans, PhD
March 4, 2022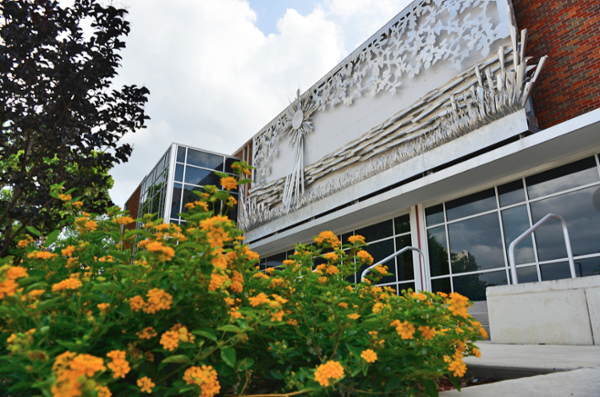 Dear students, faculty and staff,
Lent has arrived and with it comes a season of prayer and reflection. During these 40 days, we are invited to consider how we can deepen our relationship with Christ and make his love tangible in the world. Pope Francis, in his Ash Wednesday message, called us to make a plea for peace. Our upcoming Spring Break offers much-needed time to slow down and do just that.
As many on our campuses depart for a very well-deserved week of rest, I want to acknowledge the great work of our students who are excelling in the classroom and serving our community. Daily, I hear news of their innovations and how they contribute to lifting the lives of others. I am grateful to our faculty who make every effort to guide our Cardinals' educational journeys and expand their understanding of the world. The efforts of our UIW staff reach every corner of our university, supporting our learners, educators and organizational progress.
Our institution has made much progress in these two short months since the semester began. The results of our census are in and point to positive growth in many areas. On the Broadway campus, the number of degree-seeking undergraduates rose 3 percent over last spring, marking their highest enrollment since 2018. New-to-UIW undergraduates, transfer and graduate student enrollment on this campus all experienced double-digit growth. Our newer initiatives, Global Online and the Pharmacy Technician program, both welcomed new students.
We are always proud to extend the reach of our Mission to new learners and to help instill the values we've inherited from our founding congregation, the Sisters of Charity of the Incarnate Word. UIW is one of the Sisters' 10 sponsored ministries and, in recent months, we have been blessed to support them in new ways. In December, we established new agreements with each ministry that open the doors for their employees and their dependents to access a UIW education. Additionally, for the three high schools that are part of the Sisters' religious heritage, we created new scholarships for seniors who are in the top 10 percent of their graduating class.
In February, we hosted the principals and representatives from each of the schools in our Brainpower Connection to rededicate and update our partnership. This circle of collegiality brings together seven Catholic institutions: our university, Incarnate Word High School, St. Anthony Catholic High School, and four elementary schools including St. Anthony Catholic School, Blessed Sacrament Catholic School, St. Mary Magdalen School and St. Peter Prince of the Apostles School. Together, our schools create a seamless pathway for Catholic education from preschool through Ph.D. that helps us foster these students as people of faith, integrity and intellect.
As delighted as we are to welcome new and returning Cardinals, we are also working on developing avenues that will help us ensure their success. Last fall, we announced that we had received a $2.9 million grant from the U.S. Department of Education to start a new mentorship program. FLIGHT, which stands for Financial Literacy, Integrated Guidance and Health Career Tracts, is a multi-pronged program to help mentor undergraduate students who might not otherwise complete their degree and increase success rates for Hispanic students. The project kicked off this semester with a webinar sponsored by the Center for Teaching and Learning that invited faculty and staff to learn more about becoming certified mentors. Following the webinar, 67 faculty and administrators registered to join the FLIGHT mentor certification program. Overseen by a Title V faculty advisory board that includes representatives from each of the schools and colleges on the Broadway campus, and in coordination with the Office of the Provost, the program looks forward to beginning mentor training in the summer.
Further infrastructure improvement is also on the horizon as we make significant progress on the Campus Master Plan. Work continues on Dubuis Residence Hall in the heart of the Broadway campus. The project is on track to open in summer with a complete interior renovation that elevates the living and learning space while maintaining its historic significance. Across Hildebrand, the multi-faceted renovation of Founders Hall moves forward. Committees have been formed to monitor progress and candidate interviews of architects and contractors have taken place with final selections planned by the end of March. While there is much more to come at Founders, several offices, including Human Resources, Title IX, Payroll and IT have already taken up residence there. It is also the new home to the Autonomous Vehicles (AVS) Lab, which was highlighted in a recent video celebrating 100 years of growth and development.
In a few short weeks, we will host our quarterly meeting of the Board of Trustees, during which we will present and seek approval for an updated draft of the Campus Master Plan and a proposed budget for the 2022-23 fiscal year. I look forward to sharing more about our exciting plans later this spring.
Indeed, there is much to look forward to at UIW and many successes to celebrate. In February, we published the State of the University 2021, available on the president's page , which provides an overview of some of the year's biggest moments. To publish all of the year's achievements would have required multiple volumes and endless webpages, but I hope you enjoy taking a look at some of what we have accomplished in 2021. We can do great things when we work together as One Word.
In closing, enjoy your Spring Break, Cardinals. And, to our employees, please enjoy the extra day off announced by Human Resources last year in appreciation for your contributions to making UIW a great workplace. There will be even more positive progress to be made when you return.
Praised be the Incarnate Word!
Sincerely,
Thomas M. Evans, PhD
President