January 6, 2021
By Thomas M. Evans, PhD
On Measuring Mission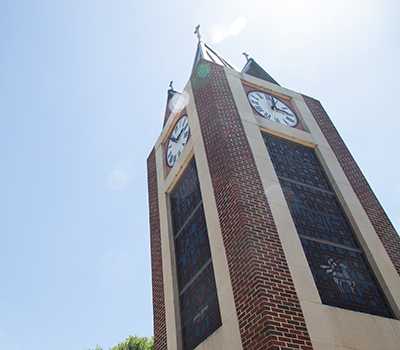 As the largest Catholic university and the largest private Hispanic-Serving Institution in Texas, University of the Incarnate Word knows that many students, faculty and partners choose UIW for its strong sense of Mission.
While we can gauge the health and vibrancy of UIW's Mission using anecdotal evidence — student service hours, music ministry, patient feedback regarding any of our clinic care — it makes sense to track Mission more formally.
Beginning with this year's freshman class, UIW will begin using the Catholic Identity & Mission Assessment (CIMA) tool developed by the Association of Catholic Colleges and Universities. ACCU recently revised the tool to encourage easier completion and participation among first-year students. For this year only, ACCU will administer the survey free of charge.
A former colleague, Chris Fuller, vice president and chief sponsorship and mission integration officer at Saint Joseph's College in Maine, was part of the team that drafted the original survey tool. "We wanted to create something that would provide solid aggregate data on how Catholic colleges and universities across the board were delivering on the shared promise and student experience," Fuller says, "as well as give institutions a chance to customize the tool and track their own results over time."
Some may think that this time of remote learning and high distraction may not lend itself to gauging how well first-year students have embraced Catholic Social Teaching, or an understanding of Mission and the accompanying institutional charism and personality. My view is that by measuring Mission, especially during times such as these, we can begin to learn whether we are creating the value that we aim to create.
At its core, the UIW Mission speaks to the courage required to arrive each day on the brink of uncertainty — and to find the faith required to rest there, eyes and hearts open to each potential need and opportunity. It's too soon to issue a grade for how we have responded during this extraordinary year, but we know that the CIMA tool — along with a willingness to remain humble and attentive — will make us smarter going forward.