UIW Concludes Season One of Conversations with Ambassador Creagan
April 20, 2023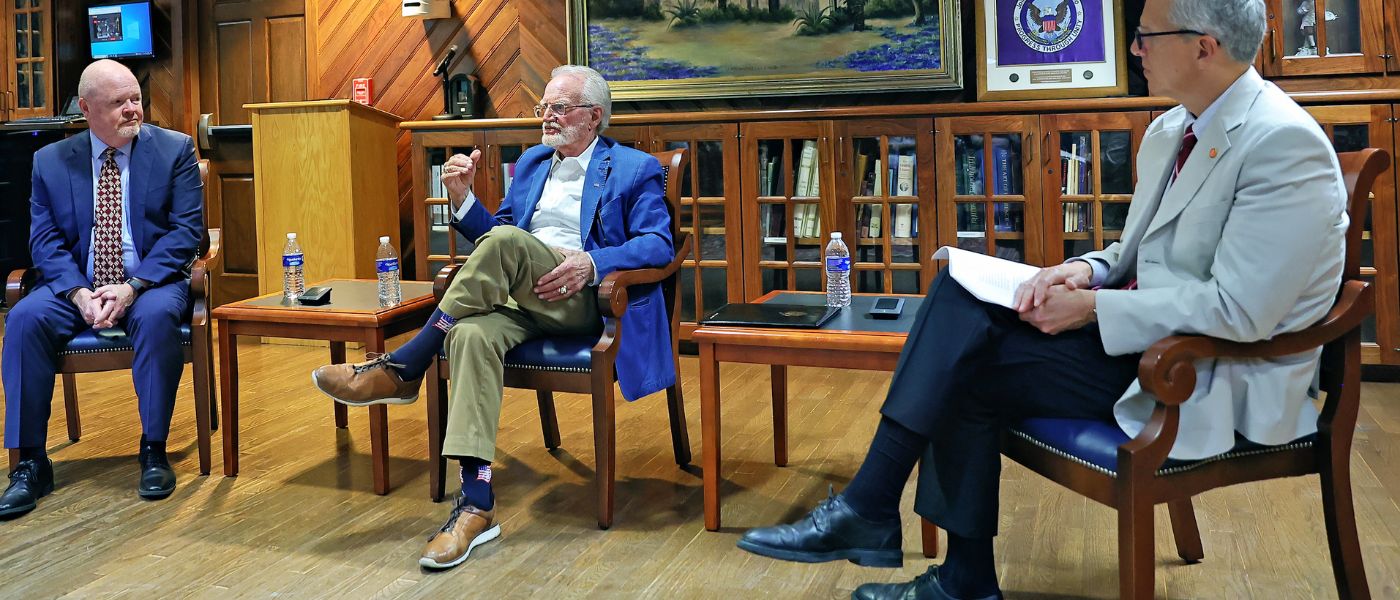 The UIW Department of Political Science and the Liza and Jack Lewis Center of the Americas recently wrapped up the three-session series, Conversations with Ambassador Creagan. The third session, titled "Advancement of U.S. Relations in the Americas through Military Cooperation," featured special guest Mr. Richard C. Merrin, Foreign Policy Advisor, U.S. Army South.
During the event, Ambassador Dr. James F. Creagan and Merrin discussed how the U.S. Armed Forces support and cooperate with the partnering nations of Latin America to enhance their security and the defense of our U.S. homeland. In Merrin's capacity as foreign advisor at U.S. Army South, which is based here in San Antonio, he provides the Commander and other senior command staff of U.S. Army South with geo-political, economic and cultural counsel.
"Mr. Merrin shed light on some of the more important humanitarian missions and initiatives that U.S. Army South has recently undertaken, such as the hurricane response in Haiti," said Dr. Rafael Hoyle, director of the Lewis Center. "Ambassador Creagan added examples from his on-the-ground experience cooperating with our military in response to Hurricane Mitch in Honduras and recalled how U.S. Army Chinook helicopters came to the rescue to save hundreds of lives.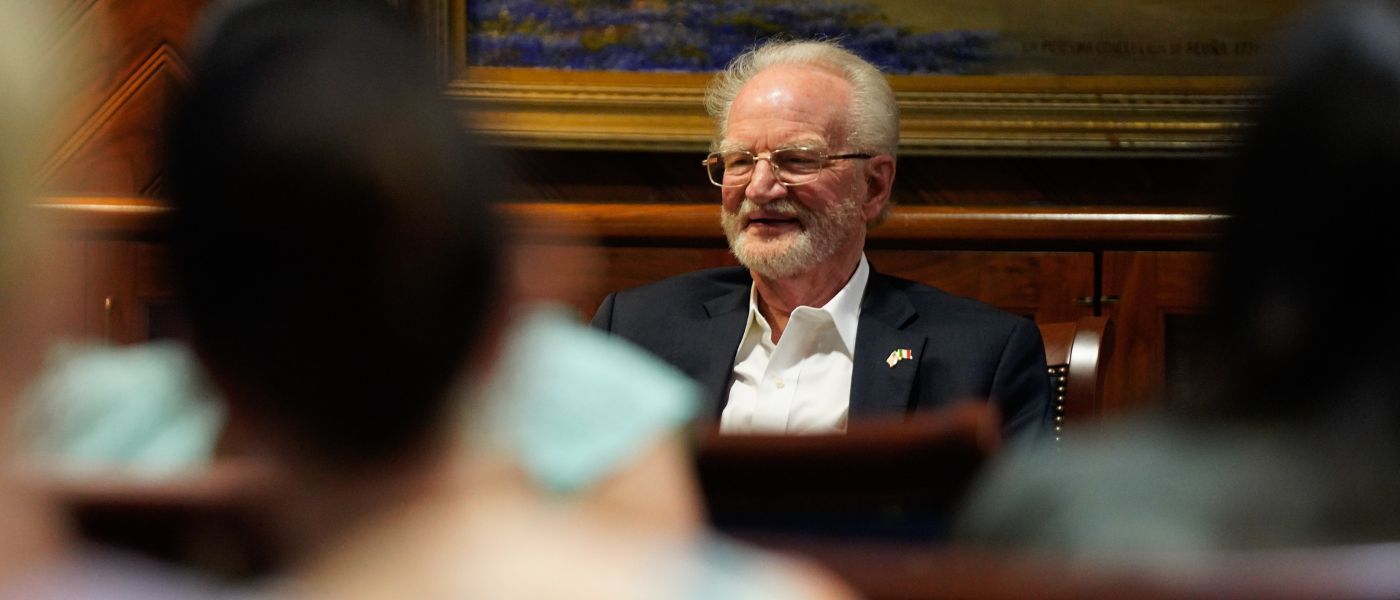 "We also had time to discuss why Latin American international relations must remain a priority for the U.S., how Texas fits into the landscape of our overall U.S. relations with our partners to the south, and why San Antonio is particularly important in this context."
Hoyle noted that one of the highlights from this session was the "detailed account" of Ambassador Creagan's interactions with the president of Honduras when facing the catastrophic power of Hurricane Mitch.
"I think the image of ambassadors as dignitaries who spend their time attending formal meetings and shaking hands with people overshadows some of the work they do at times of crises," said Hoyle. "There is nobody better than Ambassador Creagan to give us a fuller perspective of the difficult work of our foreign service officers, including those at the highest level, during the most difficult times of global crises."
Across the three sessions in this inaugural season of Conversations with Ambassador Creagan, Hoyle was happy to see a room full of students and faculty. He shared his thanks for faculty members – such as Professor and Chair of Political Science Dr. Lydia Andrade and Professor of Political Science Dr. Scott Dittlof – who integrated the series into their curriculum and had students attend all three sessions.
"We had a strong turnout, with nearly a full house of in-person audience members, and at least an equal number connecting virtually, for this series," shared Hoyle. "We're very pleased with the outcome of the first season and we'll be continuing the series in the fall with another three conversations."
Learn more about the Liza and Jack Lewis Center of the Americas