Alternative Spring Break 2022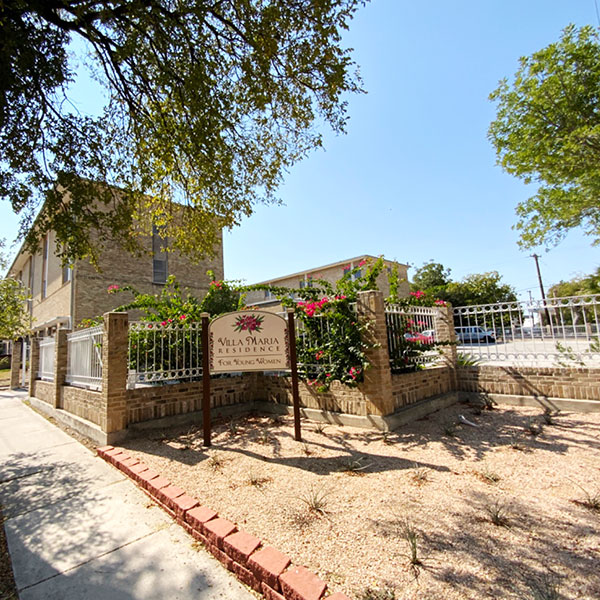 Earn Service hours and have some fun. Join your classmates, faculty, and staff to help in our community:
We will be painting and helping with other tasks at the Villa Maria Residence. Life in the Residence is run by the Religious of Mary Immaculate and is oriented towards creating a family atmosphere where harmony and an attitude of reaching out, help to maintain healthy, lively relationships. Villa Maria was opened in 1954 as a residence for young ladies between 18 to 29 years of age. Villa Maria offers low-cost housing to these women who are working or attending university. Villa Maria is located at 719 Augusta St, San Antonio, TX 78215.
You can volunteer for 1 day, 2 days, ... as many or as few as you like. There are a total of 6 days you can volunteer, including one day before Spring Break.
The shuttle will leave the front of the McDermott Convocation Center at 8:30 AM daily, and return you to campus by 3:00 PM. 


If you do not wish to ride the shuttle to and from the worksite, you can meet us at the Villa Maria Residence at 9:00 AM daily during the days of Spring Break. 
The volunteers on Friday, March 6th will be meeting at Bonilla Science Hall and working on campus.

6 hours of service for each day you volunteer.
Dress messy for painting!
Breakfast and lunch provided.
Students who want to be a part of Alternative Spring Break 2022: Go to the SignUpGenius page to volunteer.
Student questions about Alternative Spring Break can contact Mr. Adam Mulder.
Faculty and staff interested in helping with Alternative Spring Break 2022 can contact Mr. Adam Mulder (amulder@uiwtx.edu).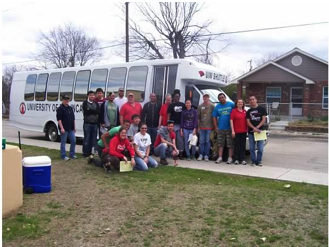 Faculty coordinators and their roles:
Coordination and Food: Dr. Laura Cannon
Organization and Sign ups: Mr. Adam Mulder
Transportation: Dr. Okan Caglayan and Dr. Sreedevi Ande