Alternative Spring Break 2020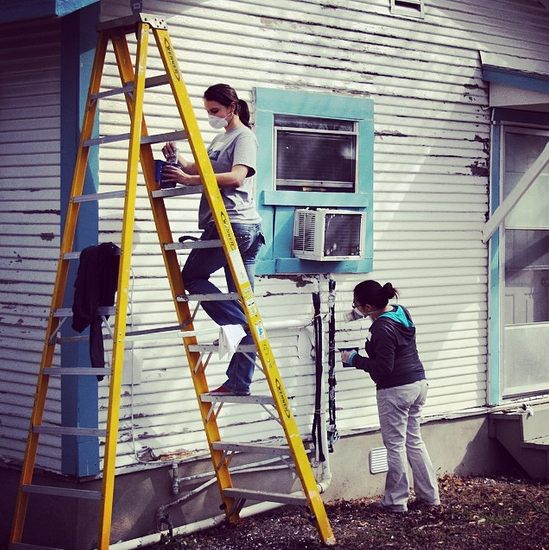 Earn Service hours and have some fun. Join your classmates, faculty, and staff to help in our community:
We will be painting houses and doing neighborhood clean up around the Frank Garrett Community Center, 1226 Northwest 18th Street, San Antonio, 78207.
You can volunteer for 1 day, 2 days, ... as many or as few as you like. There are a total of 7 days you can volunteer, including one day before Spring Break and another after Spring Break.
The shuttle will leave the front of the McDermott Convocation Center at 8:30 AM daily, and return you to campus by 3:00 PM. 


If you do not wish to ride the shuttle to and from the work site, you can meet us at the Frank Garrett Center at 9:00 AM daily during the days of Spring Break. 
The volunteers on Friday, March 9 th will be meeting at Bonilla Science Hall and working on campus.

6 hours of service for each day you volunteer.
Dress messy for painting!
Breakfast and lunch provided.
Students who want to be a part of Alternative Spring Break 2020: Go to the SignUpGenius page to volunteer.
Student questions about Alternative Spring Break can contact Mr. Adam Mulder.
Faculty interested in helping with Alternative Spring Break 2020 can contact Mr. Adam Mulder (amulder@uiwtx.edu).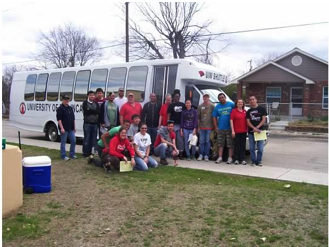 Faculty coordinators and their roles:
Coordination and Food: Dr. Laura Cannon
Tools and Work: Dr. Scott Smith
Sign ups: Mr. Adam Mulder
Transportation: Dr. Okan Caglayan and Dr. Sreedevi Ande