Master the Market with Real-World Investment Strategy
The Student Managed Fund at the University of the Incarnate Word is an experience-based learning opportunity in which students manage an investment portfolio in a hands-on environment.
About the Student Managed Fund
The UIW Student Managed Fund launched in 2016 with an initial investment of $125,000 from the University's endowment. Student fund managers earn course credit while gaining first-hand knowledge of investment strategy and financial theory.
Student fund managers develop an investment philosophy to select, allocate, monitor and evaluate an investment portfolio. Students have the freedom to decide in which securities they invest and always take into consideration the Mission and Values of the University of the Incarnate Word. Recommendations are made to the Fund Advisory Board, which approves all investment decisions.
Meet the Managers
Student Managed Fund - Spring 2021
The Cardinals at the helm of the Student Managed Fund for the Spring 2021 semester are focusing on value companies. Specifically, they are looking into the energy sector, consumer staples and REITs [real estate investment trusts].
The team is also exploring ways to finance a scholarship for students to take the SIE exam on their way to becoming professionals in the financial planning industry. Click here to learn more about their plans for Spring 2021.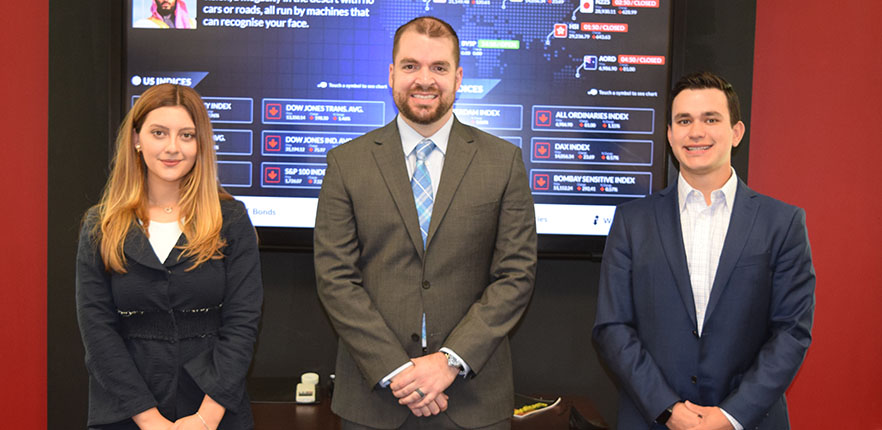 Current Student Fund Managers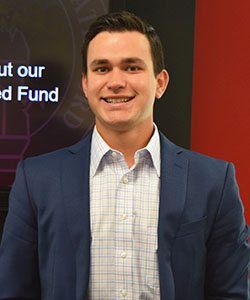 Michael McElmeel
Senior, BBA Finance
Third semester on Student Managed Fund
---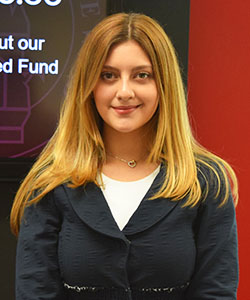 Iraida Aimee Galindo
Senior, BBA Finance
First semester on Student Managed Fund
---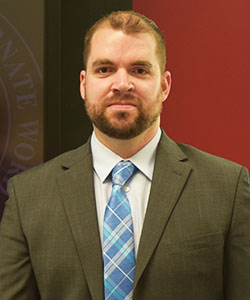 Noah Fielding
Junior, BBA Finance and Accounting
First semester on Student Managed Fund
---
Spring 2020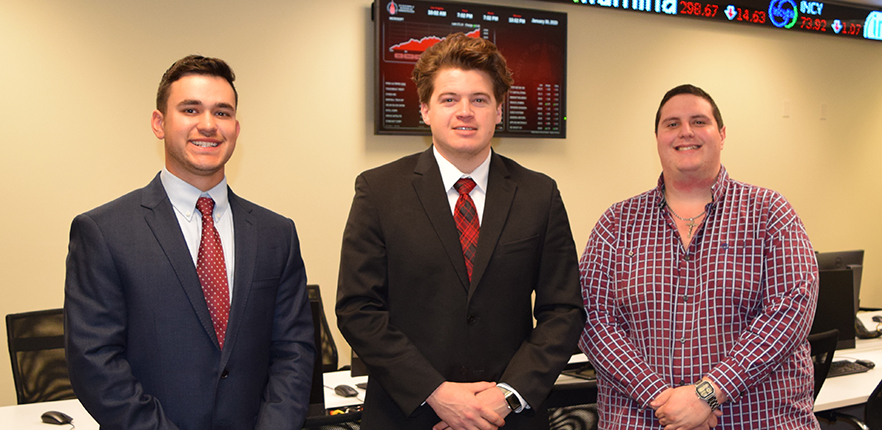 Michael McElmeel, Nicholas Pedrotti and Adam Lewin II
---
Fall 2018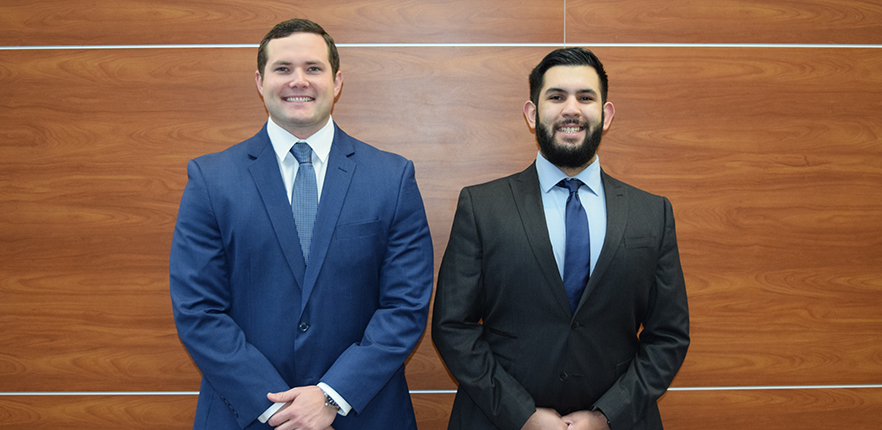 Kyle P. Broughton and Lucas C. Lozano
---
Spring 2018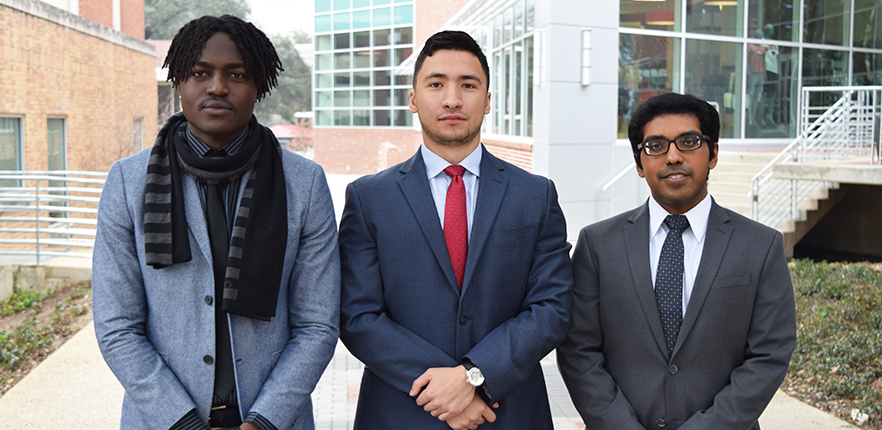 Kindzeka Kilo, Diego Moreno, Anoop Kurian, and Lucas Lozano (not pictured)
---
Fall 2017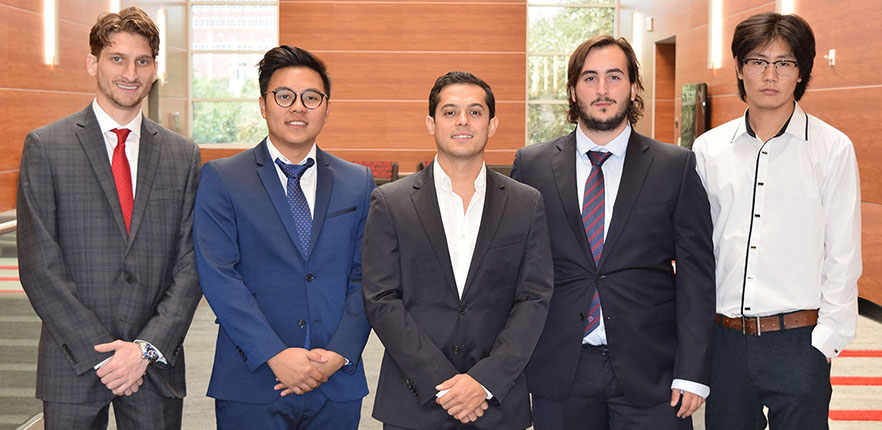 Neal Fiorino, Apisit Uawongkul, Guillermo Rodriguez, Francisco Diaz and Khurelbaatar Purev
---
Spring 2017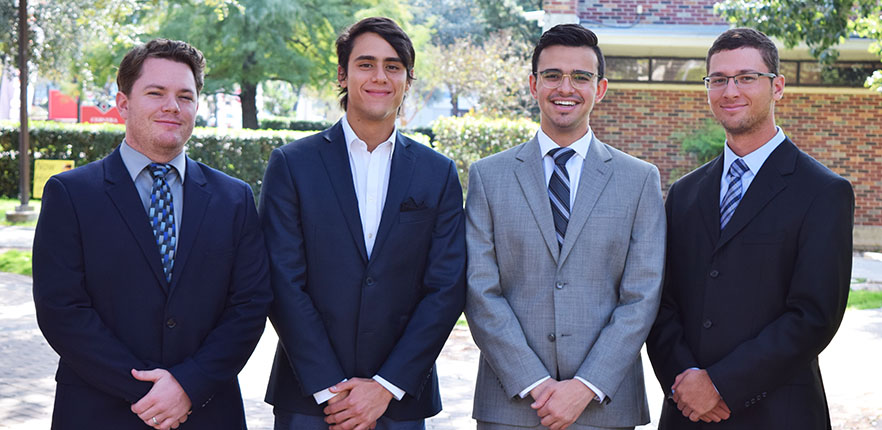 Joseph D. Allen, Diego Flores, Khalid Khogeer and Jeffrey Conflitti