Together, we will make their journey, our legacy!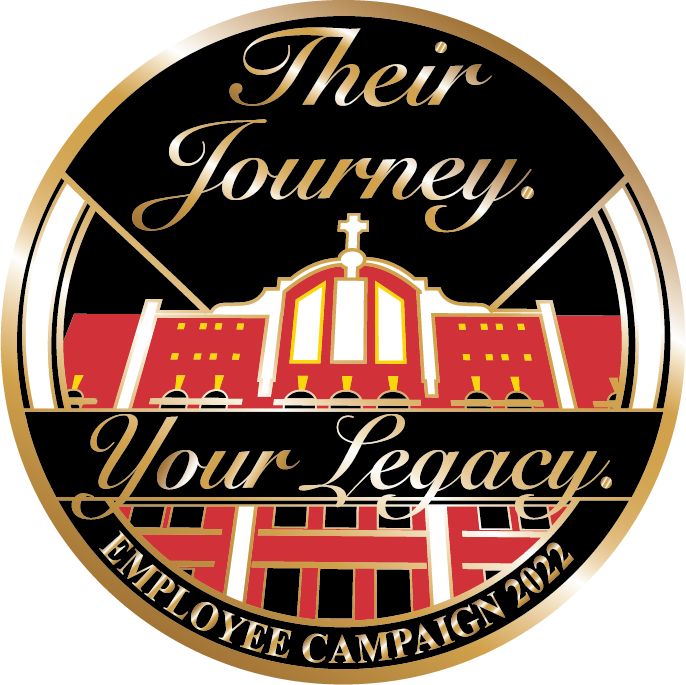 The employee campaign is a symbolic event that brings together our UIW family; including faculty, staff and administration, to chart the course for a brighter future for our students and our university community as a whole. It is never about the size of the gift but the power of the combined efforts of faculty, staff and administration together. Please consider designating a gift to a fund you feel passionate about.
Support Your Favorite Fund
This list of designations represents funds that have received Employee Campaign gifts during the past three years. If a designation you would like to contribute to is not on this list, please call the Development Office at (210) 829-6075. If a donor designates a gift to a fund they directly manage, they cannot be the sole person authorizing expenses for the fund.
Alan Dreeben Research Center
Alan Dreeben School of Education
Annemarie Walsh Scholarship
Artistic Swimming (formerly Synchronized Swimming)
Athletics
Baseball Program
Berta and Roberto Chapa Scholarship
BG Robert F. McDermott Chair
Bill and Mary Helen Devine ('46) Pinner Endowed Scholarship
Business Club
Business Department Restricted Fund
Campus Beautification
Campus Ministry Program
Cardinal's Club
CHASS Dean Restricted Account
Chorale
Club Sports Lacrosse
Club Trap and Skeet
Communication Arts Restricted
Community Garden
Cutting Edge Communications Scholarship
Delta Mu Delta
Dr. Henry Cuellar Endowed Scholarship in Business
Dr. Mike McGuire Scholarship Endowment for Mission-Inspired Business Leadership
Dr. T. Henrich Exercise Physiology Fund
EAP Scholarships
Ecological Sustainability Faculty Fund
Edwina McConnell, R.N., Ph.D. Fund for Nursing
Excellence Emergency Impact Fund
Ettling Center for Civic Leadership
Evans Scholarship Fund
Faculty Development Endowment
Feik School of Pharmacy Alumni Donations
Feik School of Pharmacy Scholarship Fund
Fine Arts Program
Fink Endowed STEM Scholarship
Football Program
Friends of the Library
FSOP Activities Fund
FSOP Founding Dean Endowment
General Endowed Scholarship Fund
George Floyd Fund
H E B School of Business Finance Lab
Hardeman Cong. Scholarship
Healthcare Administration
H-E-B School of Business
HEBSBA-Management and MBA
HEBSBA-Management Information Systems
HEBSBA-Marketing
Honors Program
Ila Faye Miller School of Nursing and Health Professions
Incarnate Word Annual Scholarship Fund
Interior Design Restricted
International Business
Jason Wayne Curnutt Scholarship
Jim Donovan Accounting Scholarship
Joe & Betty Frost Endowment
John N. Igo Jr. Memorial Library Endowment
Judy Broughton and John Lodek Scholarship Fundraiser
Library Endowment
Library Equipment/Acquisitions
Margaret Wallace Scholarship
Math Restricted
Mathematics Club
McConnell/Nursing Dean Fund
McCracken Alumni Referral Scholarship
McCracken Endowed Scholarship in Theater Arts & English
McCracken Family Endowed Scholarship
Men's and Women's Fencing
Men's and Women's Golf
Men's Basketball
Men's Tennis
Mendell D. Morgan, Jr. Library Endowment
Men's Soccer
Mildred Ann Gude Parker Scholarship
Miriam J. Jones Endowed Scholarship
Mission
Music Department Restricted Fund
Nursing Cash Scholarships
Nursing Restricted Account
Optometry Student Organization
Philosophy Department
Ronald & Maureen Halligan Ibbs Scholarship
Rosenberg School of Optometry
Rosenberg School of Optometry Scholarship
RSO Dr. Denise Doyle Endowed Scholarship
RSO Dr. Mervyn Bloom Endowed Scholarship
RSO Dr. Theresa Kent Student Success Scholarship in Vision Science and Optometry
RSO Randy Collins Endowed Scholarship
RSO Susan Behren's Memorial Endowed Scholarship
School of Medicine Restricted Fund
School of Medicine Scholarship Fund
School of Osteopathic Medicine
School of Physical Therapy
Scuba Club
Sean Burke Scholarship
Softball Program
Sports Medicine
Sr. Charles M. Frank Lectures
Sr. Kathleen Coughlin CCVI Endowed Scholarship
Sr. Maria Goretti Zehr, CCVI Music Scholarship Fund
Sr. Pat Kelley Memorial Scholarship Fund, Pastoral Institute
Sr. Walter Maher Mission & Ministry Emergency Fund
Student Athletic Advisory Committee
Study Abroad
Swimming Program
Tennis Restricted
The 1881 Commemorative Award for Faculty Development
The Barad Seidenfeld Family Osteopathic Medical Student Endowed Scholarship
The Evans Family Endowed Scholarship
The Vincent C. and Cyndi Wilson Porter Adult Learner
Your Donation Makes a Difference!
Consider designating your gift to a specific fund
Payroll deduction is available with gifts of $50 or more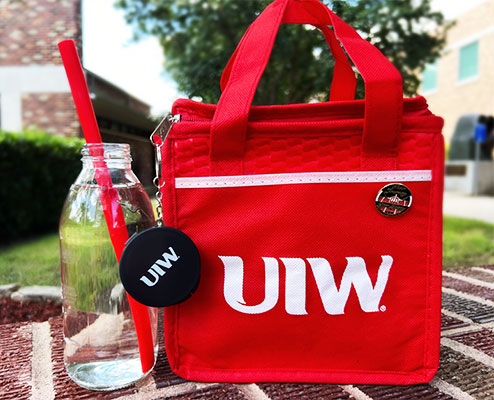 Giveaways
$250 - Entry in a drawing for grand prizes
$100 - UIW Lunch Bag
$50 - UIW Employee Campaign Lapel Pin
$10 - UIW Reusable Straw
"I am honored to participate in the UIW Employee Campaign. Throughout my education and career, I have had the opportunity to work with different employee campaigns. Now, with the University of Incarnate Word School of Osteopathic Medicine, it is a pleasure to have the opportunity to help our learners and our departments by giving back. I participate as I remember the opportunities that were and still are available to me through the generosity of others."

-Anita L. Reyes
Employee Campaign Chairs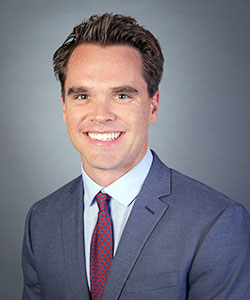 Dr. Trey Guinn
Associate Professor and Program Director
Communication Arts
School of Media and Design
Employee Campaign Co-Chair
"I am so grateful to be part of the UIW family. The work we do here is extremely fulfilling and life-giving. Because of that, giving back through programs like the employee campaign is not some obligation to fulfill. It's a reminder that our work is missional. We are the fortunate ones who have been invited to be part of this great mission. Our gesture of support is an invitation to reflect on who we are, how we got here, and who we are serving. No matter the size of the financial gift, I encourage you to not just pull out a credit card and click send. I urge you to truly pause and reflect on why you came to UIW and what keeps you here. Like the gospel miracle of five loaves of bread and a few small fish, I like to think that our gifts to the employee campaign when given with a joyful heart will multiply as they feed a multitude."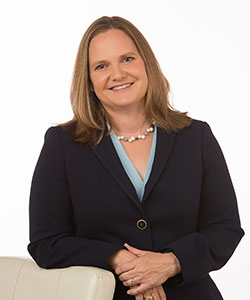 Dr. Lila P. LaGrange
Professor
Department of Pharmaceutical Sciences
Feik School of Pharmacy
Employee Campaign Co-Chair
"Over the past few years, the UIW community has supported one other while at the same time continued to serve the needs of others. It is for reasons like this that I contribute each year to the UIW Employee Campaign. Participation in the campaign is an opportunity for employees to show their commitment to UIW, its students, and its mission, and I can think of no better way to show my support to UIW than through this year's UIW Employee Campaign."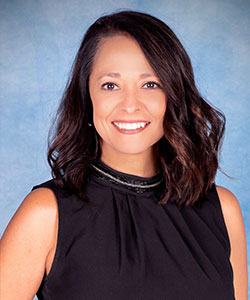 Dr. Elda Martinez
Professor, Director of Teacher Education
Department of Teacher Education
Dreeben School of Education
Employee Campaign Co-Chair
"Throughout my years as part of the UIW community, I have come to learn of the many ways our students and employees have been supported by the university's programs, initiatives, and resources. This is a true testimony to our mission, as we seek to identify and address our community needs. In ways large and small, our collective efforts yield great benefits. We prepare our students to live the mission in their professional practice. While they are with us, we have an opportunity to model the responsibility and care for those we serve. The Employee Campaign is just one chance to demonstrate this commitment. Every donation counts toward our collective contribution to our community, and donors can designate their pledge to a particular fund or program. I encourage others to join in by donating to the UIW Employee Campaign."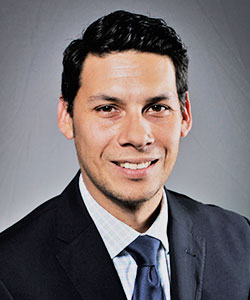 Jose F. Martinez
Director
International Student and Scholar Services
Employee Campaign Co-Chair
"As a former undergraduate student at UIW, and as an employee here at UIW for almost 15 years, I feel very grateful for the many opportunities this institution has provided me. Giving to the Employee Campaign is a great way to show my appreciation and it's just one way for me to give back to this amazing community. I would also like to add that it is super important to follow our overall 'participation rate' as many of our external donors look at the number to see the buy-in from our internal employees. So I also approach this with a 'team player' attitude to ensure we are maximizing our support for the UIW community. Those two main points are the main reasons why I give each year to the Employee Campaign."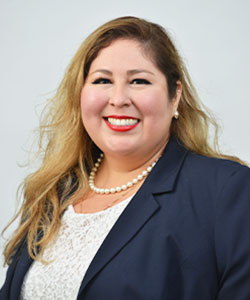 Dr. Tina Siller
Associate Director of Advising and Tutoring Services
Student Services
School of Professional Studies
Employee Campaign Co-Chair
"The reason why I give to the UIW Employee Campaign is because as an alumna and employee of this institution, I remember what it was like being a student and the impact that scholarships have on promoting student success. Now as an employee, I make it a point to pay it forward to help other students succeed in their academic journeys. Student success in completing a degree is impactful for students, their families, and encourages generational success as a whole. I encourage others to donate to the Employee Campaign as a show of meaningful support for our students as they work toward achieving their dreams!"
Captains
Rev. Dr. Trevor Alexander
Cristen Alicea
Cristina Ariza
Diana Balderas
Dr. Marieke Burleson
Nora Cadena
Arthur Campos
Dr. Darlene Carbajal
Paula Casiano
Janine Chavez
Michael Clayton
Dr. LuElla D'Amico
Jessica De La Rosa
Linda Etter
Lorraine Ewers
Margaret Garcia
Ruben Garza
Clarissa Gauna
Dr. Akbar Ghiasi
Dr. Ricardo Gonzalez
Norma Green Gutierrez
Jeremiah Hirras
Mary Jinks
Ryan Ladson
Jonathan Lovejoy
Dr. Emilio Lujano-Gutierrez
Helen Lutz
Aishwarya Madan
Angela Mazzara
Dr. Bonnie McCormick
Mr. Michael Mercer
Adam Mulder
Cassie Perkins
Kelly Pittman
Patrick Resendiz
Anita Reyes
Marissa Rodriguez
Frank Sanchez
Marisol Scheer
Victoria Shipley
Dr. Donald Sikazwe
Dr. Denise Staudt
Valerie Vargas
Marisa Vasquez
Teresa Velasquez
Dr. Kevin Vichcales
2022 Employee Campaign Kickoff Party
Thank you for attending the Employee Campaign Kickoff Party on September 20, 2022.
The University of the Incarnate Word kicked off its annual Employee Campaign on Tuesday, Sept. 20, 2022 with food, fun and fellowship for UIW employees.
Did you know?

In 2021, UIW employees raised over $182,789 and achieved 66% participation! The goal for this year's campaign is a 75% participation rate.