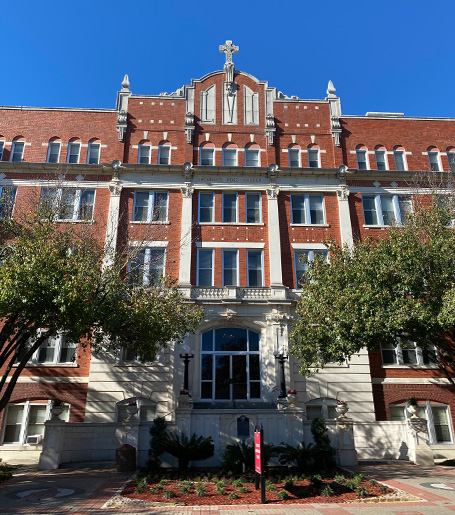 Connect With Us
At the University of the Incarnate Word, located in San Antonio, Texas, we are committed to providing a world-class, Catholic faith-based education, that welcomes people of diverse backgrounds, in the belief that their respectful interaction advances the discovery of truth, mutual understanding, self-realization and the common good. We invite you to visit us to learn more about UIW!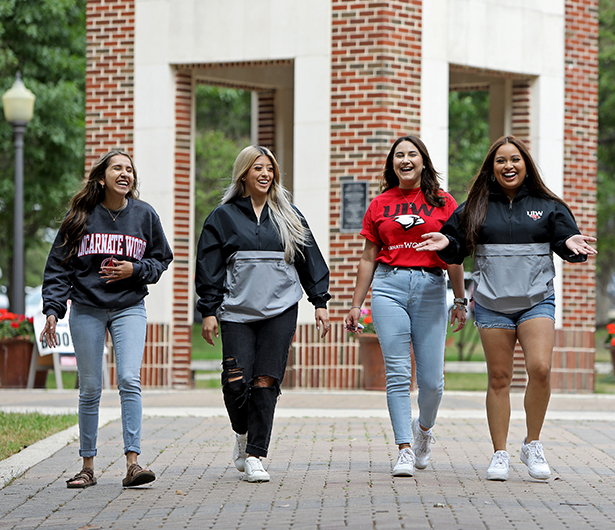 Campus Tours
We offer in-person campus tours on Monday - Friday at 11 a.m. and 3 p.m. Come visit our beautiful campus and experience life as a Cardinal through a walking tour.
Campus tours are by appointment only.
During holidays and non-business hours:
Group Tours
We offer in-person group campus tours for schools or groups of 10 or more people on Monday - Friday at 9 a.m. and 1 p.m. Come visit our beautiful campus and experience life as a Cardinal through a walking tour.
Virtual Tour
Can't visit our campus in person? Experience a virtual tour of campus and get a 360-degree view of key areas. Hear from UIW's President, Dr. Thomas M. Evans, as well as UIW students with additional videos and photos at each tour stop to help you see life as a Cardinal.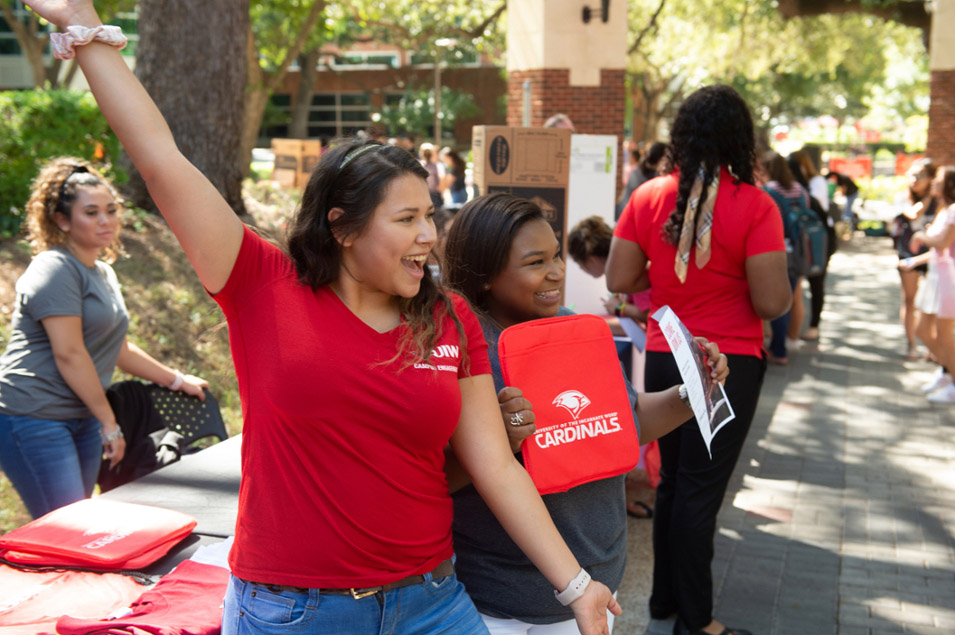 Saturday Office Hours
The Welcome Center – Student Engagement Center opens one Saturday per month from 9 a.m. - Noon. Admissions counselors will be available to meet one-on-one and answer general questions about your journey to become a Cardinal.
Time: 9 a.m. - Noon
Location: Broadway Campus, Welcome Center – Student Engagement Center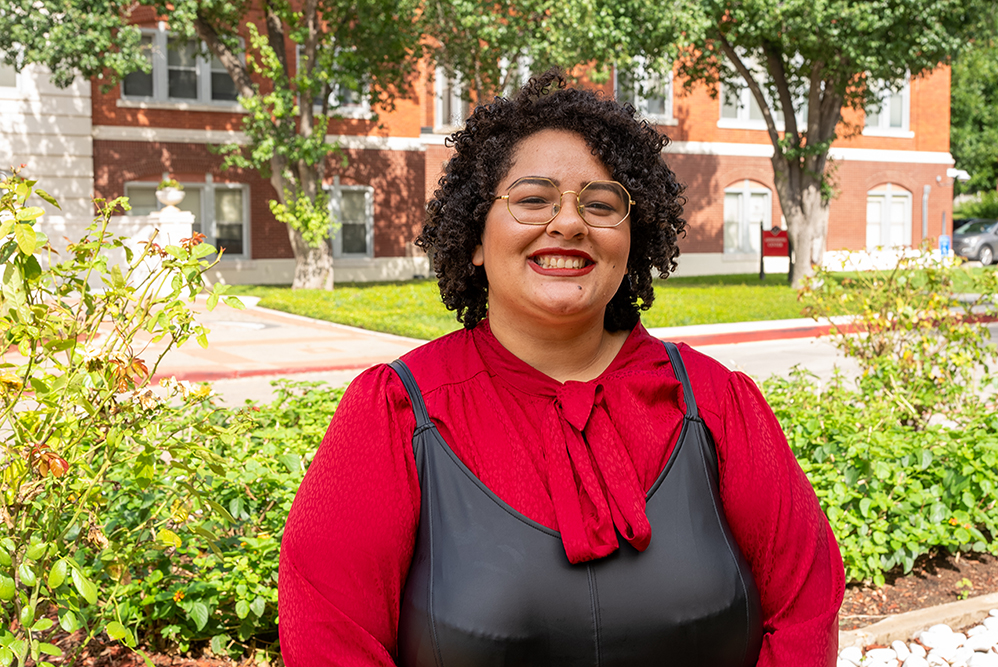 Counselor Appointments
Schedule a phone or virtual appointment with a UIW admissions counselor to review the admissions process and get your college questions answered.
Available Monday - Friday between 8 a.m. and 5 p.m.
Holiday Hours
Our office will be closed during the following holidays:
Monday, Sept. 4, 2023 - Labor Day
Thursday, Nov. 23-24, 2023 - Thanksgiving Holiday
Friday, Dec. 22, 2023 - Monday, Jan. 1, 2023 - Christmas Break
Monday, Jan. 15, 2024 - Dr. Martin Luther King Jr. Day
Admissions Events from Other Departments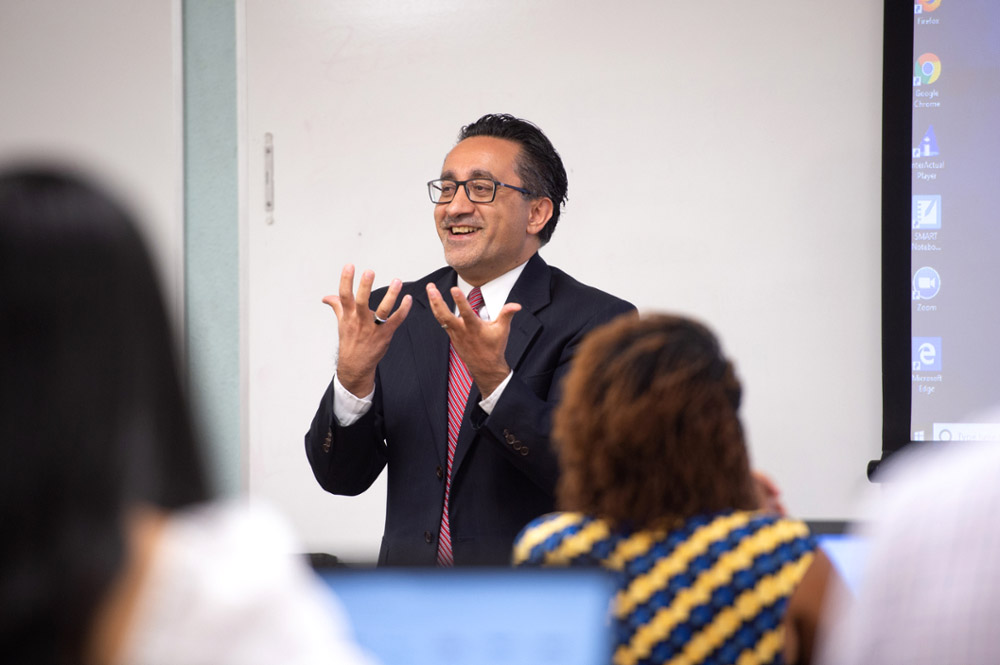 School of Professional Studies Admissions Events
Attend admissions events hosted by the UIW School of Professional Studies (SPS) to learn about educational benefits and majors offered for students interested in pursuing a bachelor's, master's or doctoral degree.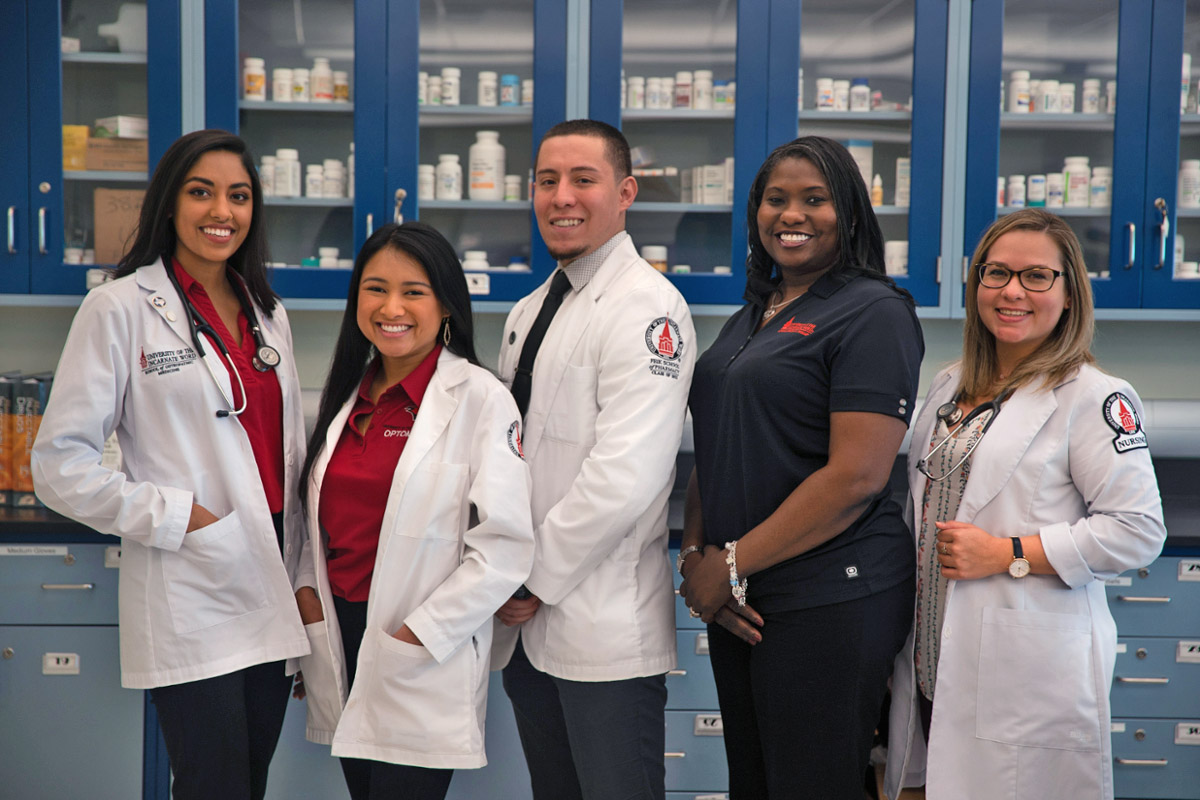 Health Professions Admissions Events
Our Health Professions schools host various admissions events throughout the year.
Feik School of Pharmacy
Ila Faye Miller School of Nursing and Health Professions
Rosenberg School of Optometry
School of Osteopathic Medicine
School of Physical Therapy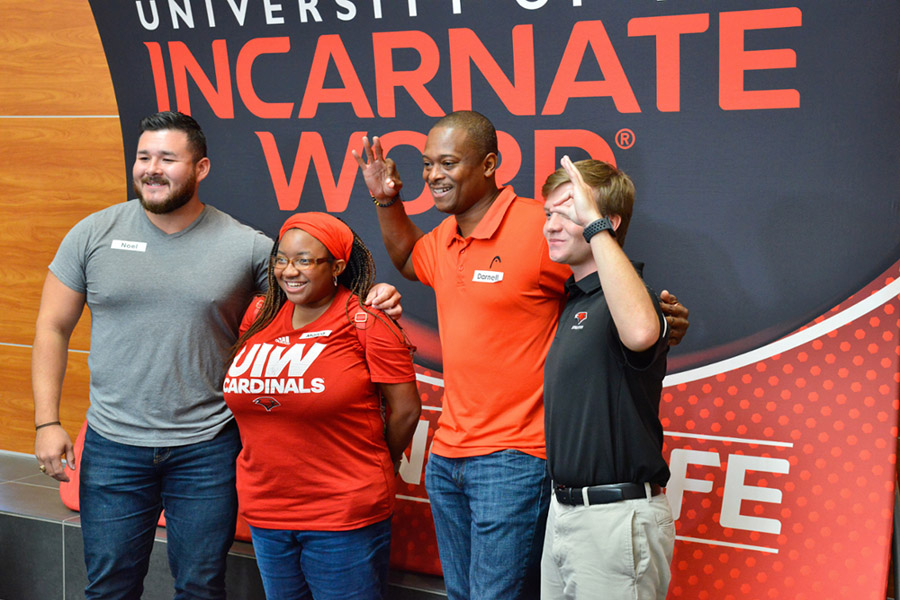 Residence Life and Housing Events
Interested in living on campus? Learn more about living on campus, how to apply and see our virtual tours of our freshman halls. Schedule a one-on-one session with the housing staff through our webpage, housing@uiwtx.edu, or drop by our office in the Student Engagement Center.