Military and Veteran Admissions
We go the extra mile to give active U.S. military and veterans the support (academic, financial, logistical) they may need to earn a certificate or degree, and to advance their careers in the military or following service.
You are a military student if you are a veteran or active duty member of the U.S. armed forces. We also support military spouses/dependents and DoD civilians.
UIW Military Recognition
Best for Vets Colleges (Source: Military Times)
Top Colleges and Universities (Source: Military Advanced Education)
Top Online Bachelor's Programs for Veterans 2022 U.S. News and World Report
Colleges of Distinction Military Support 2021-22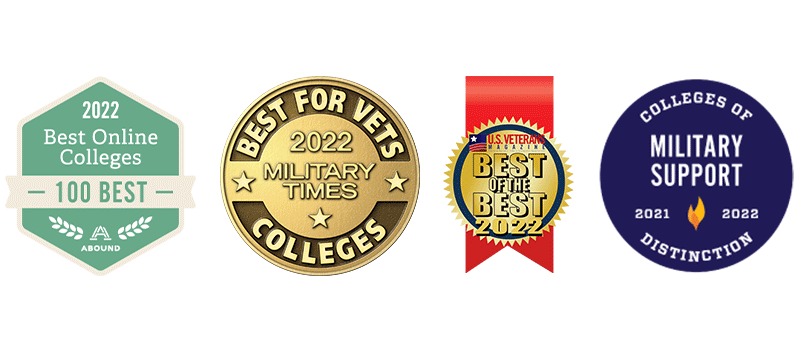 Military and Veterans Affairs Team
UIW employs a dedicated Military and Veterans Center staff to assist with military and veteran benefits. Visit our office or connect with us online for support and services.
Educational Opportunities at UIW
UIW Military Financial Incentives
No fees (Active Duty)
Tuition discounts
Yellow Ribbon School
Free textbooks in the School of Professional Studies (undergraduates and all Active Duty)
Active Duty Tuition Assistance at cap
Veterans discounts - in the School of Professional Studies
Active Duty Spouses/Dependents discounts - in the School of Professional Studies
DoD Civilians - in the School of Professional Studies
College Designed for You in the School of Professional Studies
100% online degrees
Convenient classroom settings in San Antonio and Corpus Christi
Accelerated format
24-hour access
Portable (anytime, anywhere) asynchronous delivery
8-week terms
6 start dates per year and a Winter Session
Undergraduate, graduate and doctoral programs
Military and Veteran Admissions
Explore the UIW Academic Programs to find a degree for your interests.
Prospective veteran students or dependents apply for academic programs through the regular application process. Prospective active duty students follow application steps for their service branches.
Summer I (Late April—Late June)
Summer II (Late June—Mid August)
Fall I (Mid August—Mid October)
Fall II (Mid October—Early December)
Spring I (Early January—Late February)
Spring II (Early March—Late April)
2022-23 Tuition Rates
Click the link below to view the 2022-23 tuition rates.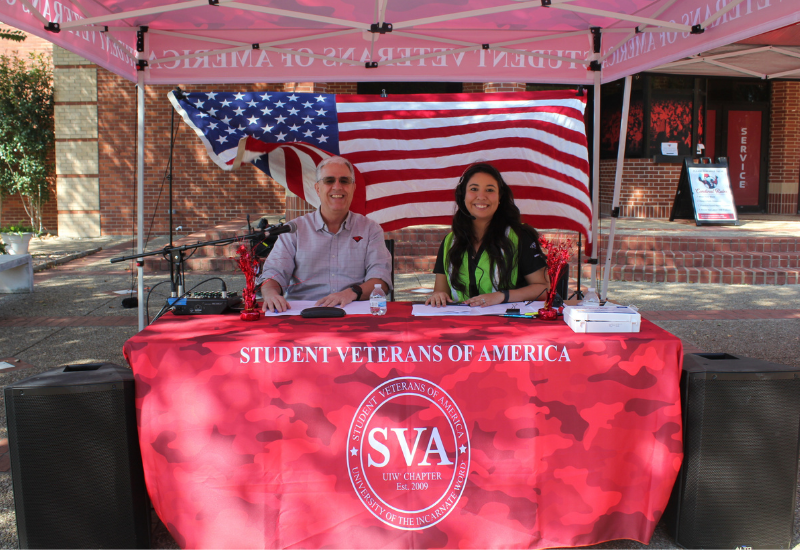 Proud San Antonio Military City USA Partner
¼ of Texas active duty population
153,000 veteran residents
6th in U.S. (veterans county-level population)
#1 most densely-populated veteran community (Texas)
3rd largest state-wide population of active duty service members
Joint Base San Antonio accounts for about ¼ of the total active duty service members for Texas (31,720 members).
About 7,000 active duty service members from Joint Base San Antonio will transition into civilian life in 2016 alone.