Rising High School Seniors Visit the Nest
August 3, 2023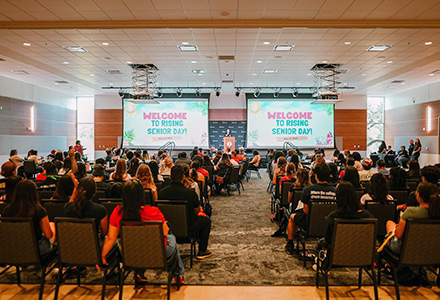 On Friday, July 28, seniors from all over Texas attended the UIW Rising Senior event for a day to experience life as a Cardinal! The students heard from representatives of Residence Life, the Honors Program, First Year Engagement and even faculty representative Earl Harmsen, professor in the H-E-B School of Business and Administration. Seniors especially enjoyed hearing from current UIW students at a student panel session, during which they received an inside scoop on what being a student at UIW is really like. Another favorite activity involved getting out and about on campus during the campus tour scavenger hunt.
For many students in attendance, this event marked their first time on a university campus, but a select group of students had already been to several UIW Admissions events and applied for early admission. More than 90 students attended the event and of those, 35 students were accepted as UIW's first admitted students for the 2024-2025 academic year!
Incarnate Word High School Senior Rebecca Garcia shared, "Rising Senior day was a great experience. I got a chance to learn about my future home, make new friends, and learn what I need to do next to be a Cardinal. At the end of the event, when I found out I got admitted into UIW, I was so excited since I was able to accomplish something that most of my friends are still stressing about. I am so proud to join the Nest!"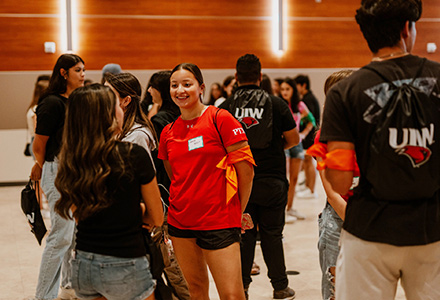 Special thanks to the amazing team of admissions counselors Candice Guerrero, Xochitl Fernandez, Dibhani Medrano Aguilar, and Jacob Morale who worked with the entire Office of Admissions to coordinate an outstanding event.
We wish these students an amazing senior year in preparation for their time at the Nest as the UIW class of 2028!