From Living Rooms to Jets – UIW Interior Designers Touch it All
March 3, 2023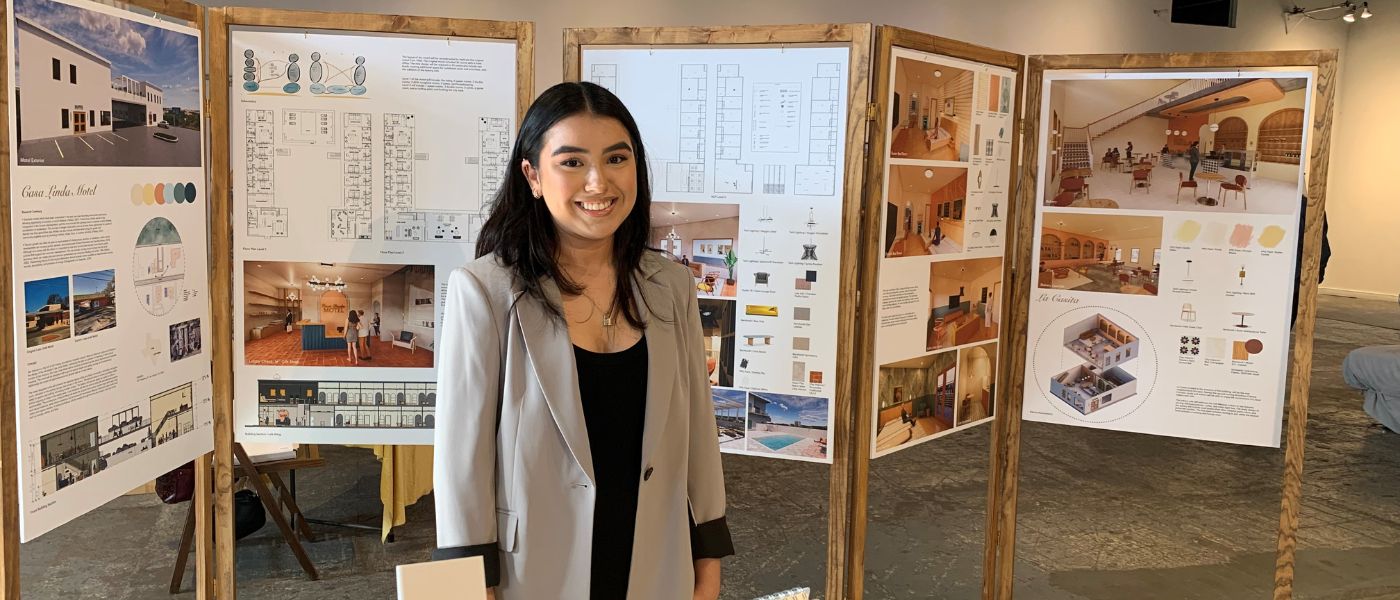 Designing an aesthetically pleasing and tasteful room can be a challenge, but for students interested in becoming interior designers, UIW's Department of Interior Design lays the foundation to help them succeed in the industry. According to Dr. Diana Allison, UIW associate professor and program coordinator of Interior Design, the Bachelor of Fine Arts in Interior Design degree is "uniquely different from other programs in the region" and is accredited by the Council for Interior Design Accreditation (CIDA).
UIW's program emphasizes hands-on learning, and the smaller classes are taught by faculty who have significant professional experience in a variety of design settings, such as residential, commercial, healthcare and historic preservation. UIW Interior Design has a first-class resource room, as well as computer labs that provide vital programs such as AutoCAD, Adobe Creative Suite, SketchUp, Revit, Enscape and more to help students prepare to enter the industry.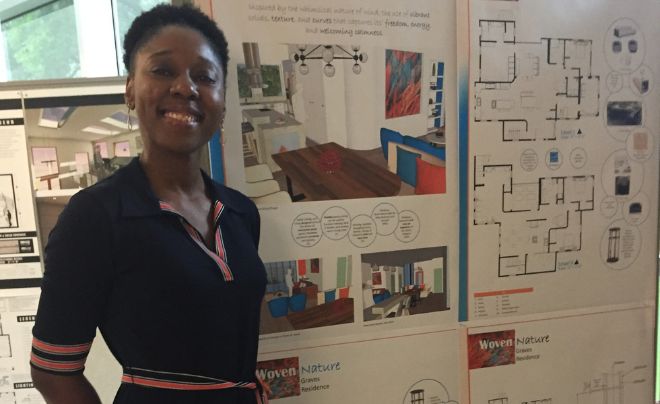 With many of the courses being hands-on in a studio, this program offers a tight-knit community with classes averaging 18 students. "This allows for the professor to have meaningful discussions with the student about their work. It also allows the student to develop great friendships with those in class since they go through in cohorts. Students will take the same courses with the same students they had in their first classes their freshman year. They develop quite the bond." Smaller cohorts also offer students and faculty the ability to work on the same project in multiple classes during a single semester.
The San Antonio interior design community is very supportive of UIW students, often inviting them to professional meetings or offering scholarships and awards. UIW's Interior Design students are known for winning the student categories of residential and commercial design in the San Antonio ASID's Pinnacle of Design Awards. This success has even caught the eye of local designers.
"Many local interior design professionals volunteer to mentor students and be in the classroom to help critique student work," noted Allison. "Students gain so much valuable information from these moments. All students also must have an internship, and they are spread out within the various specialties within this community. Many times, these internships lead to full-time positions after graduation."
Learning from faculty who have experience in many different interior design areas is vital for UIW students. The first two years of coursework focus on residential, and the last two highlight aspects of commercial properties, such as office buildings and healthcare.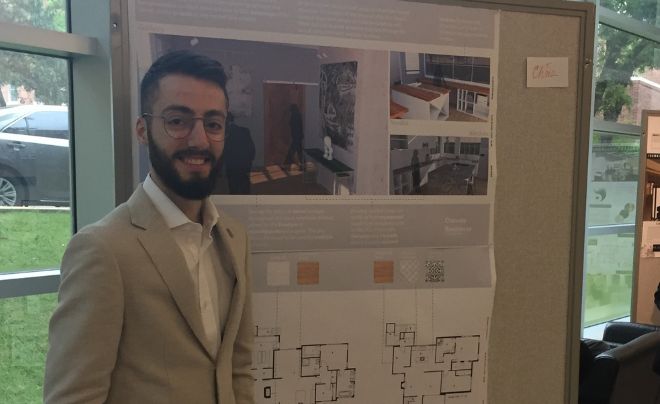 "The basics of interior design will be the same no matter which area they choose," shared Allison. "They then determine which type of project they will focus on for their Capstone course, which is completed over two semesters.
"It is common in the interior design field for a student to start in one specific area, but then move to another. This is why it is important to cover so much. They are prepared to learn the nitty gritty specifics of any type of interior design once they graduate."
After earning a degree, UIW Interior Design graduates have excellent job placement rates. In 2022, 92% had interior design positions within weeks of graduation; of those who want to attend graduate school, there is a 100% acceptance rate after attending UIW.
"We are so proud of our graduates," said Allison. "We have multiple students who have started their own business, and some have been featured in magazines or other publications. One was also nominated for her design of luxury jet cabins at the International Yacht and Aviation Awards. We love seeing them succeed, and we work hard to make sure our program prepares them for life after graduation."