A Life for God and a Heart for others: The Sisters of Charity of the Incarnate Word
March 10, 2023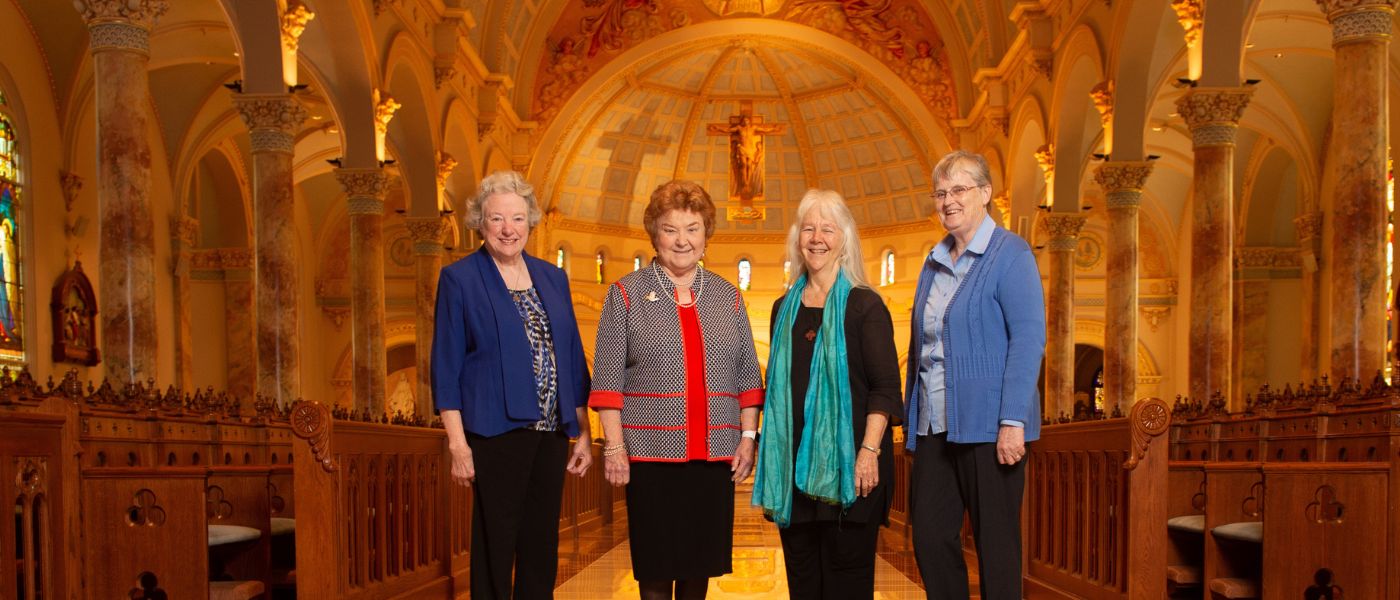 In March 1869, Bishop Claude Marie Dubuis selected Sisters Madeleine Chollet, St. Pierre Cinquin and Agnes Buisson from the Galveston community to come to San Antonio. Their mission was to care for the victims of a cholera epidemic by establishing the city's first hospital. CHRISTUS Santa Rosa, the University of the Incarnate Word and Incarnate Word High School are but three of their legacies.
This week, March 8-14, we honor those three women, as well as all of the Sisters who have dedicated their lives to service, during Catholic Sisters Week. Catholic Sisters Week "shines a light on the spirituality, mission and community building of religious women."
From their response to the urgent call of Bishop Dubuis, the Sisters of Christy of the Incarnate Word have committed themselves to incarnating God's saving and healing presence in the world. Their ministries in health, education and social justice extend into Chile, Colombia, Mexico, Ireland, Peru, Tanzania, the United States and Zambia. This expansion includes all levels of education from kindergarten to university and a Health System that includes hospices, community clinics and hospitals.
In each ministry, the Sisters live: "a life for God and a heart for others" and their ministries are their living legacy.
Today, UIW continues to be blessed by the service of the Sisters of Charity of the Incarnate Word. They are a constant presence in the lives of our community and we thank them for their service, their prayers and their guidance as we navigate each and every day.
Praised be the Incarnate Word!
Learn more about the Sisters of Charity of the Incarnate Word here
Sisters' Narratives by Dick McCracken