UIW Receives Grant to Boost Entrepreneurship Efforts
February 9, 2023
Grant will Help Develop Programs at the UIW Beckendorf Center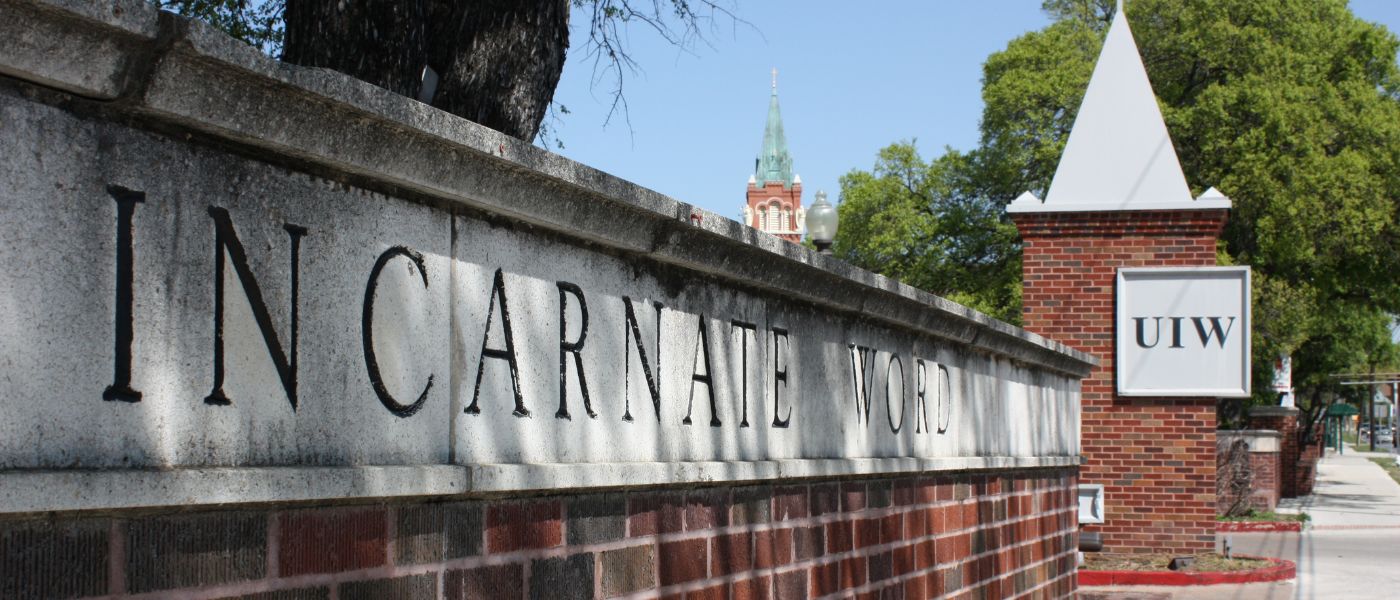 San Antonio – The University of the Incarnate Word (UIW) is proud to announce that Dr. Teresa Harrison has received a grant for her proposal "Impact Across Campus and Beyond: Curriculum Development of an Entrepreneurship and Innovation Minor and Certificate Program" from the non-profit VentureWell. The $29,980 grant will be used to enhance the efforts being made at The Beckendorf Family Center for Innovation and Global Entrepreneurship. The Beckendorf Center, located on the UIW Broadway Campus, works with the H-E-B School of Business and Administration (HEBSBA) to find and develop the business leaders of tomorrow here at UIW. The VentureWell Course and Program Grant will help develop a minor in Entrepreneurship and Innovation and a Certificate Program with a social entrepreneurship component that fits with the Mission of the university.
Specifically, over the next three years, the VentureWell grant will help to (a) improve and expand current course offerings, (b) add new courses, and (c) establish an entrepreneur-in-residence. Subtopics from these courses will be offered in the certificate program that will consist of three workshops. Opportunities for the use of technology to prototype and to incorporate team-based experiential projects and activities will be included in the learning outcomes for the courses.
"It is with great joy and appreciation that we have been awarded the VentureWell grant," says Dr. Teresa Harrison, associate professor of management and principal investigator on this grant along with collaborator Dr. Jose Moreno. "Because of the grant, we will truly be enabled, through our entrepreneurship curriculum and program goals, to better serve our students and community."
A priority for the Beckendorf Center is to grow connections with the community, especially the current mentor pool, as to have more demographic diversity and breadth and depth of the knowledge base of the mentors as well as representation from different industries.
The grant will also support outreach to expand the entrepreneurial ecosystem in San Antonio as well as connect UIW students to entrepreneurs. As Harrison explains, "Technology and entrepreneurship are priorities in the city's strategic growth. There are a variety of accelerators in San Antonio, one of which is Geekdom. The business school faculty have been actively engaged to connect students to the collaborative space as well as to the entrepreneurs in tech to include taking students on a tour and explaining what types of resources are available to them. We hope to continue these interactions with local businesses so students can engage. Additionally, we seek out speakers who are willing to connect with students and are willing to share their journey to entrepreneurship."
According to its website, VentureWell is a non-profit organization that supports early-stage science and technology-based inventors driven to solve the world's biggest challenges. They foster collaboration among the best minds from research, labs, classrooms and beyond to advance innovation and entrepreneurship education and to build a vibrant innovation and entrepreneurship community in support of innovators globally.
Anyone interested in supporting The Beckendorf Family Center for Innovation and Global Entrepreneurship is encouraged to complete the Get Involved form.
Learn more about The Beckendorf Family Center for Innovation and Global Entrepreneurship