Cardinals Enjoy Campus Pardi-Gras Event
February 24, 2023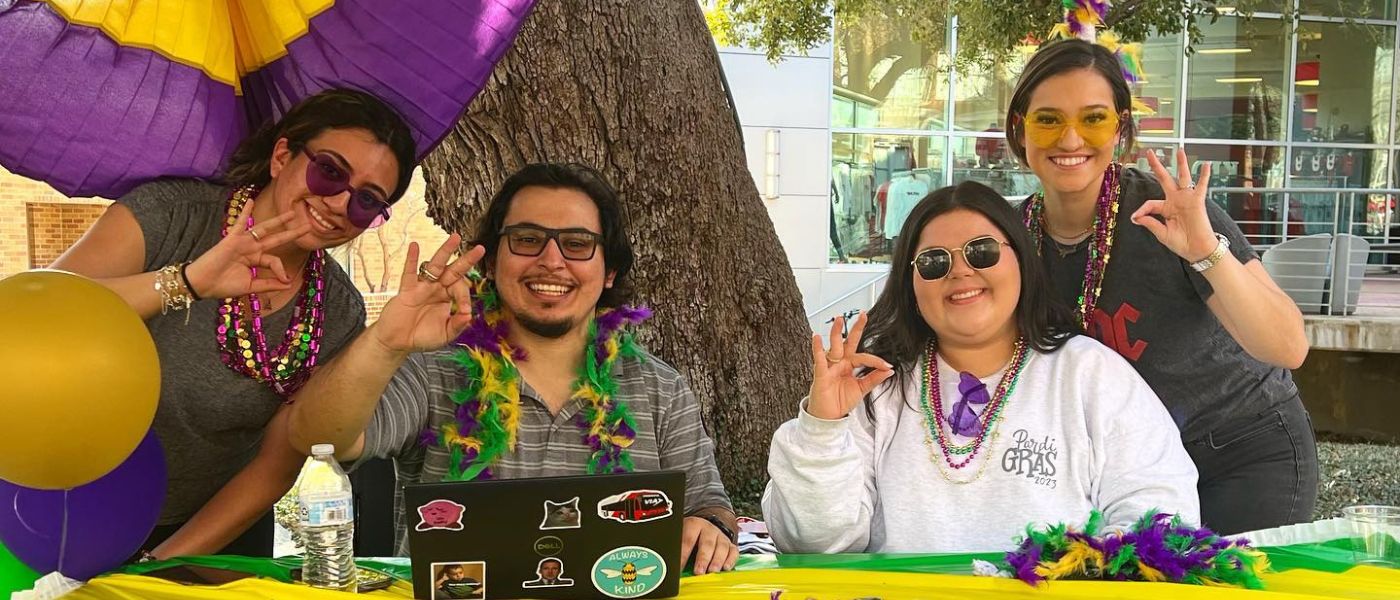 The celebration of Mardi Gras is a time-honored tradition around the world, observed just before the season of Lent. Meaning "Fat Tuesday" in French, Mardi Gras is a time of festivities and feasts, during which people indulge in delicious, full meals in preparation for the next day's fasting.
To celebrate on the UIW campus, students gathered for the annual Pardi-Gras event on Tuesday, Feb. 21. This year's festivities, held on Dubuis Lawn, featured games, activities, a photobooth, music, delicious treats and more.
"Pardi Gras turned out to be an amazing event this year," shared Elyssa Barrientos, a graduate assistant in UIW's Office of Campus Engagement. "We had over 200 students attend! We were very excited about the turnout."
Once such student in attendance was junior Galilea Garcia. "Pardi Gras was a really fun event that me and my friends enjoyed," she shared. "There was a lot of different activities that we got to do, food we tasted, and prizes we won."
Attendees were also invited to participate in a T-shirt and bead toss, during which volunteers and members of the Campus Engagement team drove by in golf carts, tossing one-of-a-kind T-shirts and purple, green, and gold beads for those in the crowd to catch and wear.
"We tried to incorporate a Bourbon Street feel with the T-shirt toss and bead toss, just like they do in New Orleans during their Mardi Gras parade," Barrientos explained. "We hope we created and gave students a little taste of Mardi Gras, UIW edition!"