Announcing Conversations with Ambassador Creagan
February 10, 2023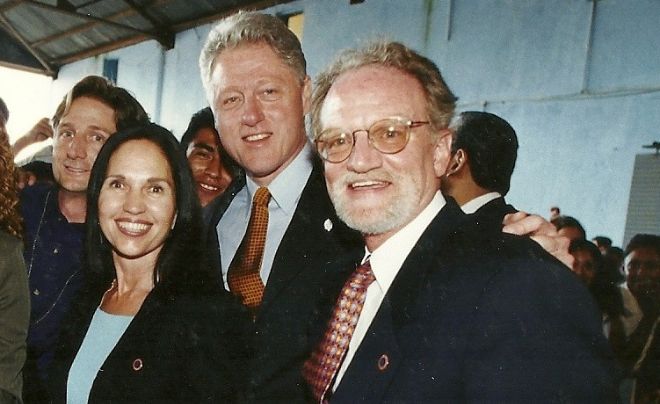 The Lewis Center of the Americas and the College of Humanities, Arts and Social Sciences at UIW are pleased to announce the launch of Conversations with Ambassador Creagan.
Ambassador Dr. James F. Creagan had an over 30-year career as a diplomat in the Foreign Service. He has held positions as Chargé d'Affaires and Deputy Ambassador to Italy and, separately, the Holy See. He has also lived and worked in Brazil, Portugal, Mexico, Peru and El Salvador. He was named U.S. Ambassador to Honduras by President Bill Clinton in 1996. In 2009, under President Barack Obama, Creagan served as Chargé d'Affaires to Bolivia and Chief of the U.S. Mission.
After a brief retirement, Ambassador Creagan is excited to be back on campus teaching classes and seeing his old friends/colleagues. It is his position with the Liza and Jack Lewis Center of the Americas that truly drew him back.
"What intrigued me most about coming back is the establishment of the new Center of the Americas," said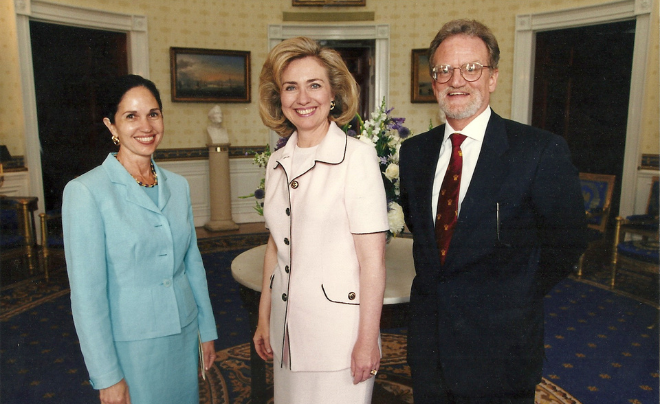 Creagan. "My career in government and in academia has very much been focused on Latin America. I was the Ambassador to Honduras, I spent four years in Brazil, ran our embassy in Bolivia, and I spent 12 years in Italy overlooking Latin America; I have lots of Latin American experience. That experience was intriguing when I came back and looked at possibilities to start working again."
The first conversation of the series will take place at 4:30 p.m. Thursday, Feb. 16, in the Mabee Library Special Collections Room. Conversations with Ambassador Creagan will offer the community in the U.S. and Mexico a special opportunity to hear directly from the Ambassador on various topics in the realm of international affairs.
UIW Professor of Political Science Dr. Scott Dittloff will be Ambassador Creagan's guest interviewer for the first conversation, which will be titled "Democracies in crisis? Interpreting the transitions of power in Brazil and the United States."
Members of the UIW community can register for the event here.
All other parties interested in attending the event can register by contacting Dr. Rafael Hoyle, director of the Lewis Center of the Americas, at hoyle@uiwtx.edu.