Returning Home - Ambassador Dr. James F. Creagan
August 29, 2022
By Cari Gold
UIW welcomes longtime Ambassador back in a variety of roles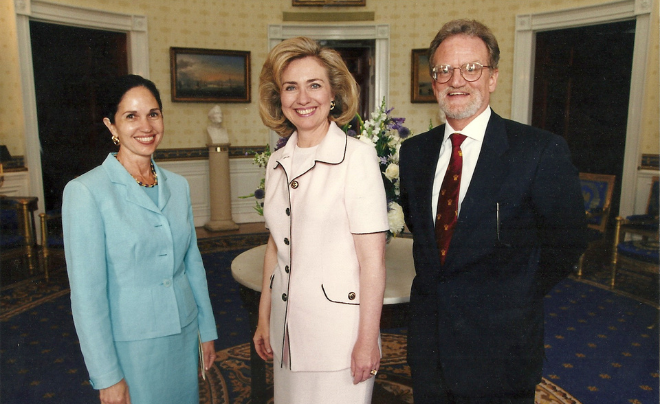 "Ask not what your country can do for you – ask what you can do for your country."
Those famous words spoken by President John F. Kennedy had a profound impact on Ambassador Dr. James F. Creagan, who served under nine U.S. Presidents in a diplomatic career that spanned three decades. He returns to UIW in the Fall 2022 semester as Ambassador in Residence, professor of Political Science and fellow at the Liza and Jack Lewis Center of the Americas.
Creagan grew up in Lorain, Ohio, noting that his community did not inspire his interest in international affairs. It was not until he reached college that his life took a turn.
"When I went to Notre Dame, I was thinking, 'I can be a lawyer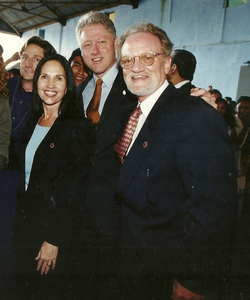 and I can go to Cleveland,' but I had a professor who absolutely inspired me to think of something beyond the law," shared Creagan. "He inspired me to think about going to Latin America. Then, I had another professor at the University of Virginia who told stories about the United States Embassy in Latin America. That inspired me to think about foreign policy and going to United States embassies in Latin America."
Creagan attended the University of Guanajuato as a student to learn the culture before beginning his career at the Agency for International Development under President Kennedy. Over his 30-year career as a diplomat in the Foreign Service, he has held positions as Chargé d'Affaires and Deputy Ambassador to Italy and, separately, the Holy See. He has also lived and worked in Brazil, Portugal, Mexico, Peru and El Salvador. He was named U.S. Ambassador to Honduras by President Bill Clinton in 1996. In 2009, under President Barack Obama, Creagan served as Chargé d'Affaires to Bolivia and Chief of the U.S. Mission.
Creagan retired from his illustrious foreign affairs career in 1999 and became president of John Cabot University in Rome, where he helped the school achieve U.S. accreditation. It was the only university in Italy at the time with U.S. accreditation. Throughout his six years as president, he made it a mission to build a strong study abroad program for American students.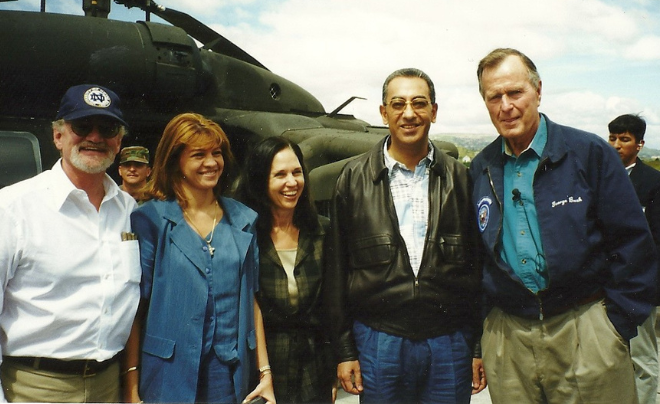 In 2005, Creagan moved to San Antonio, his wife's hometown, and spent time as a professor at both UIW and St. Mary's University. He then took a brief stint in retirement, but now, he is happy to be back at UIW.
He is scheduled to teach one class to start, focusing on topics like globalization and supply chain.
Although he is excited to be back on campus teaching classes and seeing his old friends/colleagues, it is his position with the Liza and Jack Lewis Center of the Americas that truly drew him back.
"What intrigued me most about coming back is the establishment of the new Center of the Americas," said Creagan. "My career in government and in academia has very much been focused on Latin America. I was the Ambassador to Honduras, I spent four years In Brazil, ran our embassy in Bolivia, and I spent 12 years in Italy overlooking Latin America; I have lots of Latin American experience. That experience was intriguing when I came back and looked at possibilities to start working again."
As the fellow for the Liza and Jack Lewis Center of the Americas, Creagan will work alongside Dr. Rafael Hoyle, the Center's director. He looks forward to providing advice and counsel, as well as connections to Washington. Before Creagan began his career in politics, his professors and a study abroad program changed the course his life. He now hopes to be able to provide similar life-changing opportunities for students at UIW.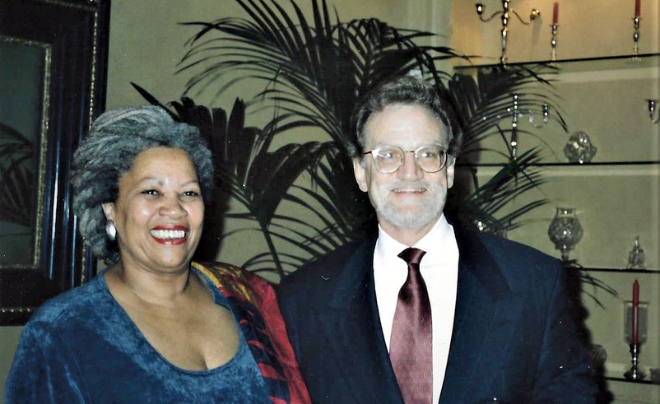 "I look forward to helping establish a Lewis Center internship program that gives our students opportunities to learn about careers in international affairs, perhaps one day with placements in our State Department or embassies abroad," shared Creagan.
"The students I know who have gone abroad say that it has changed their life. Through the Liza and Jack Lewis Center for the Americas, I hope we will be able to provide more opportunities like that for UIW students."