Lights! Camera! Action! UIW Adds Film Concentration
January 26, 2023
UIW's School of Media and Design added a Film concentration in Fall 2022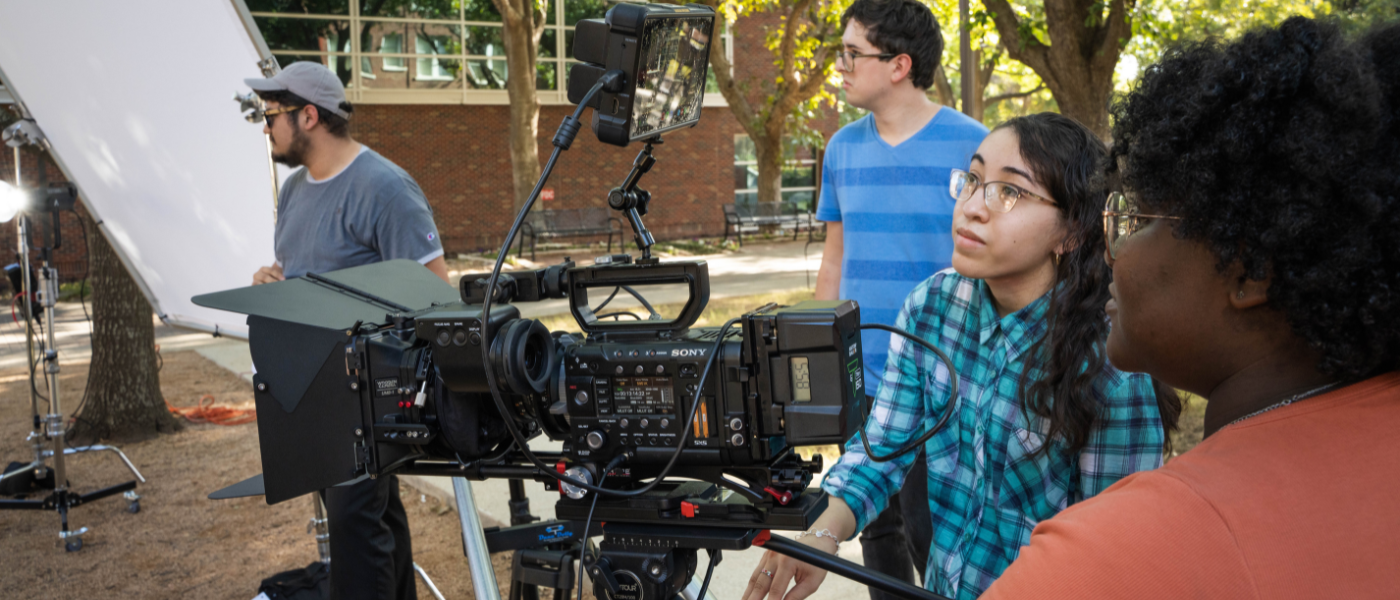 Students in and around the San Antonio area looking for college courses in film do not have to look far; the University of the Incarnate Word now offers a Film concentration option as part of its Bachelor of Arts in Communication Arts degree program. The program blends theory-driven and experience-based classes to prepare students to work in the field of film production. Through an intense, hands-on approach, students will cultivate their directorial voice and art form.
"The UIW Film concentration has a strong emphasis on both the storytelling and the production process," shared Theresa Coronado, Media Production instructor in UIW's School of Media and Design. "Students study screenwriting structures and learn to incorporate their own voice through storytelling. The concentration is also very heavy in hands-on instruction. We use top of the line, industry standard equipment. Students are trained on cinema cameras, the latest lights, and a wide range of professional accessories that allows them to bring their art to life."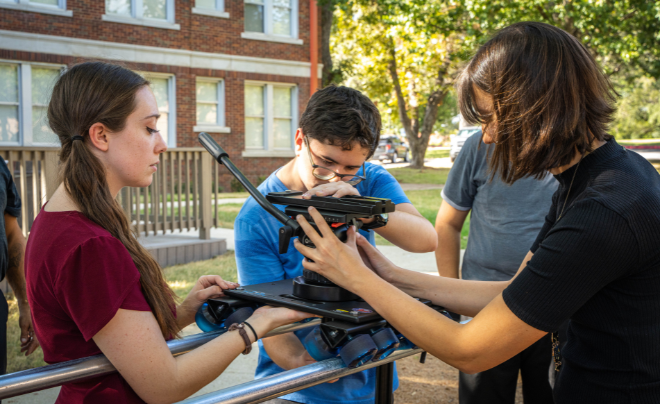 This concentration only expands on San Antonio's vibrant film community, as "many of our local high schools offer courses in film production," explained Coronado. High school and community college students who have achieved award-winning work and want to stay in the San Antonio area while working on a film degree can now turn to UIW to continue their education.
Beyond local students, this concentration is a wonderful opportunity for students who want to come study and live in San Antonio. Students do not need to have a background in filmmaking, "only the passion to learn," said Coronado.
The film concentration is unique because, in addition to the small class sizes UIW is known for, it uses a cohort learning environment. This will allow students to work more closely as a team and build a strong network with others entering the industry.
"In the last year and a half of study, film students work in small cohorts," said Coronado. "Each student produces their own final film but completes the journey with the same group of students. This builds strong relationships and strengthens the collaborative filmmaking experience."
Kyle Haydon, a freshman Communication Arts major who began the Film concentration in the fall, is excited to learn and grow with fellow filmmakers over the next few years.
"I chose to study film at UIW because my dream career after college is to write and direct movies in Hollywood," shared Haydon. "I already have experience writing and directing videos (and theatre plays) from high school, as well as Adobe Premiere and After Effects experience. I hope to learn much more and hone my skills as part of the UIW Comm Arts Film program."
Learn more about the UIW Film concentration here