December 5, 2022
By Victoria Reyna Varville, MBA '21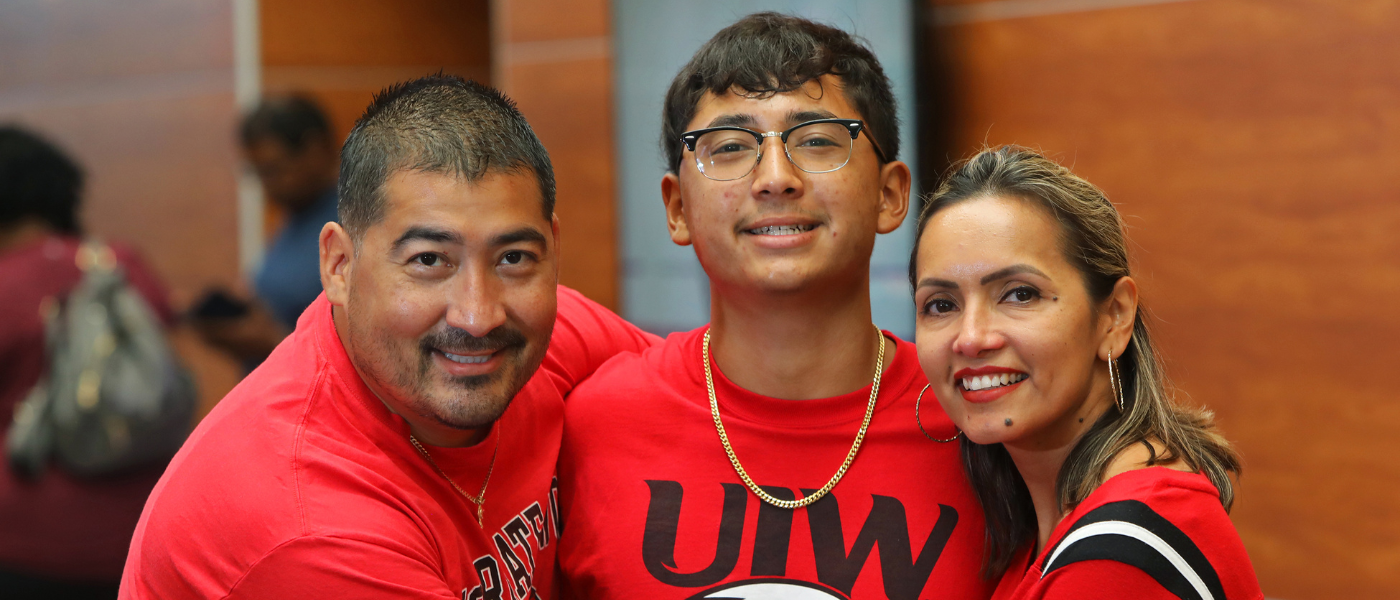 This August, UIW's newest students arrived on campus with parents and loved ones, ready to move into their new University home and begin their higher education journeys. Among them was freshman Xzavier Perales, a new UIW Nursing student who arrived on campus accompanied by his mom and dad, Roxanne and Eddie Perales, alumni of the University of the Incarnate Word. For the Perales family, UIW isn't just an institution of learning. It's their second home.
Though Eddie and Roxanne both graduated with their master's degrees from UIW in 2020, their story together began 25 years ago. The two met at Holmes High School in San Antonio's Northside Independent School District and quickly became high school sweethearts. With their love for one another guiding them, Eddie joined the Army in 2002, a decision he hoped would later provide the benefits needed to assist him in completing his higher education degree. Years later, that dream became a reality for both Eddie and Roxanne. As an employee of USAA, Roxanne also found the means to pursue her educational path, utilizing a tuition assistance program provided by her employer.
"Together, while raising our two sons and serving around the globe, we were able to finally see our educational goals come to fruition," explained Eddie.
Roxanne completed her undergraduate degree in Human Resources from UIW in 2018. Together they embarked on the journey to obtaining their Master of Administration degrees from UIW's School of Professional Studies, a popular route for students who require nontraditional classroom settings, typically virtual or remote, to earn their degrees in their adult lives. With Eddie's military career often taking the family to new places, most recently Elgin, Oklahoma, where Xzavier graduated from high school, taking advantage of UIW's SPS offerings was a natural decision.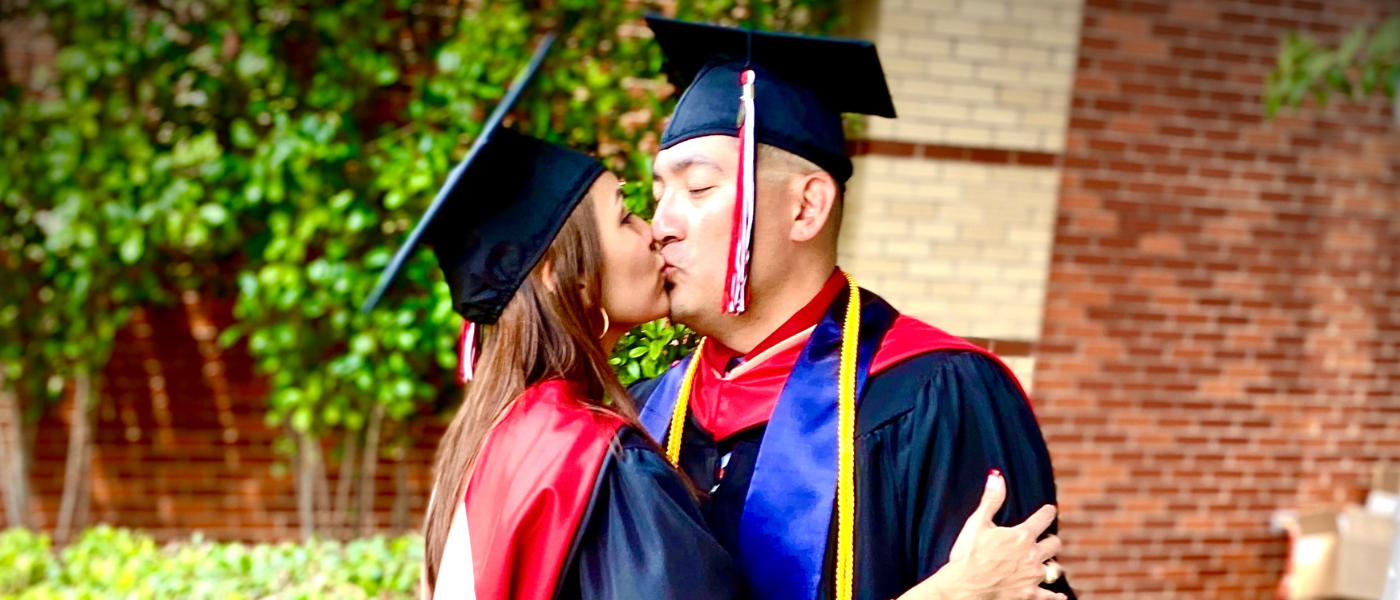 "UIW is an excellent place for service members to acquire the formal education needed to excel at the next levels of organizational and strategic leadership, both in and out of the military," explained Eddie. "My professors provided valuable insight throughout my academic journey to open me up to new perspectives and problem-solving methodologies that translated to real world decision-making."
Though both parents look back on their time at UIW fondly, they agree that the most meaningful moment was when Xzavier made the decision to follow in their footsteps.
"Our favorite memory was delivering our son to the steps of UIW. We know he is going to have a life-changing experience that will build upon the upbringing we provided, positively shaping him to be a future community leader," they shared.
Watching his parents attend school, Xzavier witnessed all the good UIW brought to their lives and realized it was that same culture that he wanted to be part of as a college student. He is now a student of UIW's longest-running program, Nursing. He made this decision to help others in need, just like his father did in the Army. Eddie's military background includes training to provide tactical combat casualty care as well as advanced medical imaging and therapeutic procedures in radiography and nuclear medicine. His healthcare background is something he is proud of, and he is honored that Xzavier is choosing a career path that will allow him to serve others as well. Perhaps the best part is that Eddie and Roxanne will have a front-row seat to Xzavier's college experience, just like he had to theirs.
"After two decades of military service and missing our family in the city of San Antonio, we knew that it was time to return home," explained Eddie. "We spent our adult lives on the move, growing up together and raising a family, while trying to achieve our own goals with the hopes that one day we would return home. The timing to return is no coincidence, as we knew that we did not want to miss a single moment of the opportunities to share in the UIW community events and milestones that Xzavier will be a part of."
While the sporting events, holiday fanfare, and campus traditions are something that the whole family looks forward to, Xzavier's parents are most excited to watch him become who he was meant to be - a "concerned and enlightened citizen of the global community."
"We hope that Xzavier meets a variety of individuals and learns about other cultures to reinforce the principle idea that our nation's greatest strength is the diversity of our people," they shared. "Our travels around the world have taught us that learning about others and sharing our culture is what brings people together."