Amahl and the Night Visitors
November 17, 2022
UIW hosts free musical performance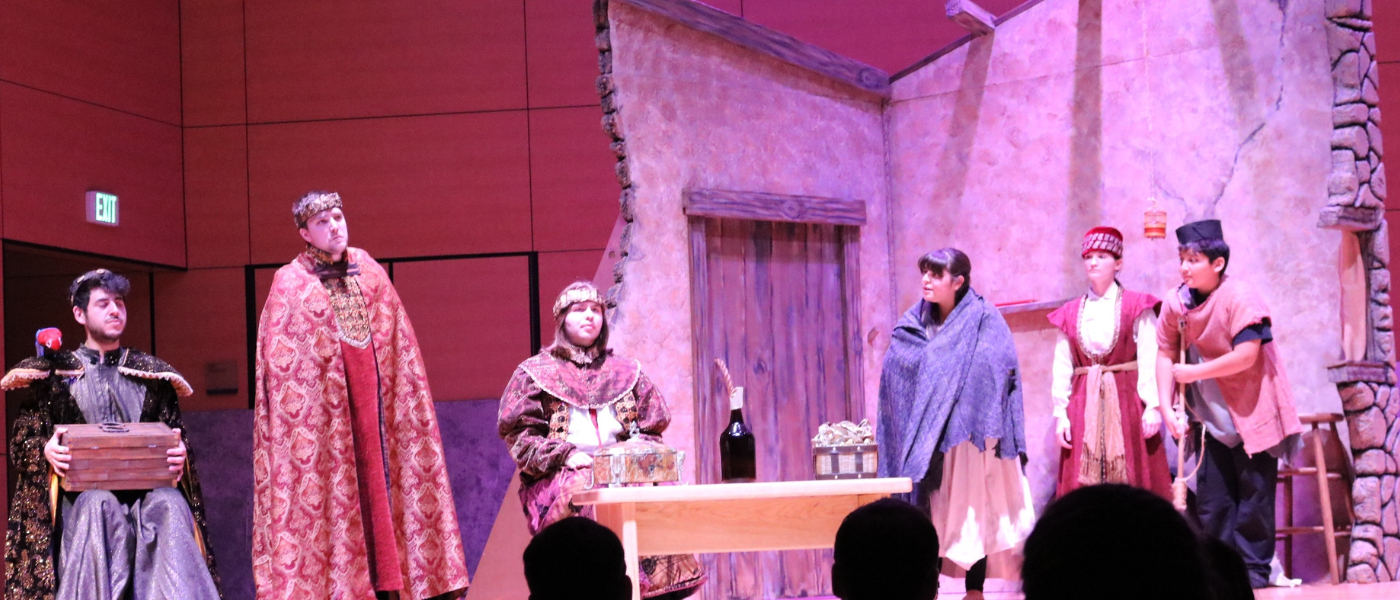 "The story begins with a mother calling her son in for the night to go to bed. Everything changes when there is a knock at the door."
According to Dr. Wayne Davis, instructor of Music, this is when the drama begins, and the audience has the opportunity to become immersed in the musical drama for the next 45 minutes. The UIW Department of Music is hosting its annual performance of Amahl and the Night Visitors at 3 p.m. Sunday, Nov. 20, in the Diane Bennack Concert Hall.
The performance, an opera written by Gian Carlo Menotti, shares the story of the Magi from the view of a young disabled child, Amahl, who lives in poverty with his mother. According to Davis, the production's lights, costume, set and fast-paced story will "keep the attention of all ages."
This is the fourth year Davis has worked with this story. When he joined the production, he wanted to offer the community a distinctive performance, so he worked with the department to build an opera set for the show. Davis is particularly excited for this year's performance because there has been more time to develop the characters, especially the three kings.
"Each year, I look forward to seeing what the singers will choose to emphasize in their characters," shared Davis. "I think the singers portraying Amahl have captured his innocence and awe at the Kings' quest. But our production of Amahl does stay classic in the sense that we go with what the composer directed in the musical score, and I do stage it the same general way each year."
In its fifth season of production, Amahl and the Night Visitors has become a staple of UIW's holiday performances.
"This production is our gift to both the UIW and San Antonio communities," said Davis. "It symbolizes the incarnation of the Word. The story of Amahl dramatized the incarnation, or manifestation, of God's love. It is in Amahl that we get a glimpse of how this love can work in our lives!"
Email mtwright@uiwtx.edu to reserve seating.