Eagle Scouts Descend on the Nest for Special Reception
October 28, 2022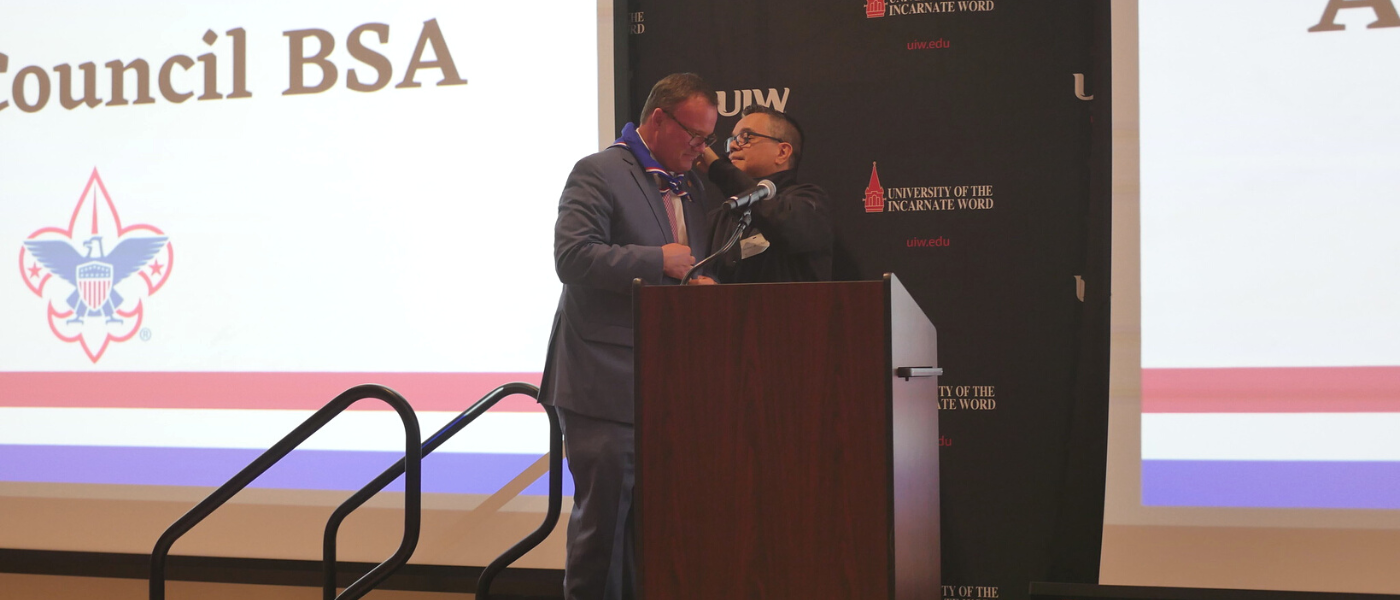 On Thursday, Oct. 20, the University of the Incarnate Word welcomed current Eagle Scouts and alumni to the Nest for a special networking event. The event was hosted by UIW President and Eagle Scout Thomas M. Evans, PhD, and relaunched the local Eagle Association. It included presentations directed by faculty members and fellow Eagle Scouts Dr. Adam Watkins, assistant dean of the School of Media and Design, professor and program coordinator, 3D Animation and Game Design, and Dr. Michael Frye, professor, Engineering, founding director of the UIW Autonomous Vehicles Systems (AVS) Laboratory.
Scouts BSA Executive Michael de los Santos kicked off the event, greeting a full house of scouts and supporters. Evans later welcomed guests on behalf of the University and was presented with an Eagle Scout neckerchief by de los Santos from the Alamo Area Council Scouts BSA.
Eagle is the highest of BSA's seven ranks, each of which scouts must advance through to become a candidate for this designation. Eagle Scouts and UIW students and alumni share several values, including serving the community. "We are known for our works and the impact we make in the world," said Evans, who sits on the Council board. During the event, two scouts and siblings – Harry Bowers and Elizabeth Ann Bowers – were recognized for their service projects, each of which focused on providing comfort to cancer patients.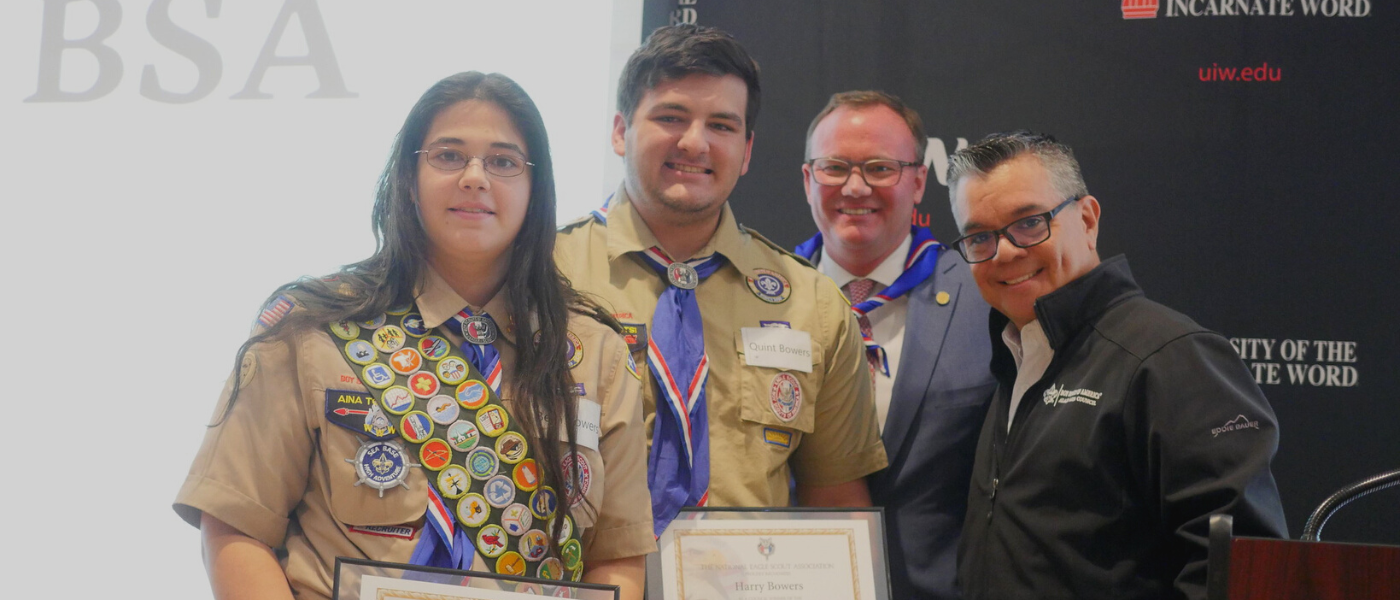 Guests toured the AVS Lab in Founders Hall and took part in presentations and demonstrations led by UIW students Chyna Lane, Candan Martin, Carissa Lira, Travis Holmgreen, Patricio Borbolla, Jovany Avila, Eulises Franco, George Sikazwe and Orion Jones. Frye and Stephanie Weiss-Lopez, AVS Labs project manager, GEMS project manager/coordinator, organized the tour to emphasize student work.
Watkins offered guests a closer look into the gaming industry and how UIW's 3D Animation and Game Design program prepares students for the highly competitive field. Watkins also shared more about the many ways that 3D animation is used in fields ranging from entertainment to public service.
The engaging presentations left many guests excited by UIW programs and the caliber of student work. Many thanks to Dr. Frye and Dr. Watkins for proudly representing our University community!