Retired Optometry Dean and Professor to Represent UIW through Fulbright Specialist Program
June 16, 2022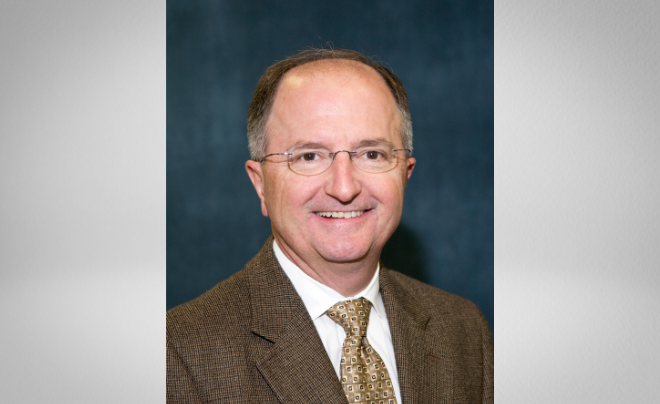 Dr. Timothy Wingert, retired dean and professor in the University of the Incarnate Word Rosenberg School of Optometry (RSO), received the Fulbright Specialist Program Award from the U.S. Department of State and the Fulbright Foreign Scholarship Board.
Wingert will complete a project at the University of Cape Coast in Ghana from June 20-July 6. His goal will be to exchange knowledge and establish partnerships through educational and training activities in the field of public/global health. Throughout the 16-day trip, Wingert will also present lectures to faculty, students and local optometrists.
"The project will involve working with the optometry program at the university as they move toward starting a graduate program," commented Wingert. "We began a graduate program at RSO a few years ago under the leadership of Dr. Jeff Rabin and they wanted to learn from our experience."
These programs are competitive, Wingert noted. To receive the award, a person must apply and be accepted to the Fulbright Specialist panel. Those accepted can review proposals and apply for the projects they may be qualified for. Wingert added that working at UIW helped him stand out in his application.
"Being at RSO, where we are the only optometry school in the country offering a study abroad opportunity to students in the professional program, was likely something that the hosts considered valuable."
UIW's International Affairs office has been instrumental in coordinating efforts with international partners, according to Wingert. RSO's affiliations with schools in various countries provide opportunities for faculty and students to learn from a diverse group of professionals from around the world and their unique practices.
"Going to Ghana will allow me to extend the arrangement we have with schools in Colombia and the Netherlands to the University of the Cape Coast as well," added Wingert. "With only 23 schools of optometry in the U.S. and 37 states represented in our student body, it is important to remember that RSO is a national entity and represents more than Texas in its composition."