UIW Honored for Work with Transfer Students
April 7, 2022
University makes National Honor Roll for First Time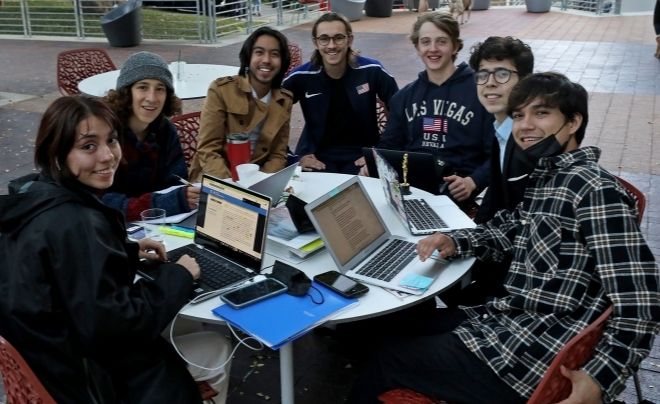 San Antonio – The University of the Incarnate Word (UIW) is proud to announce it has earned a place on the 2022 Transfer Honor Roll in recognition of the dynamic pathways UIW has created to support transfer students. The Transfer Honor Roll was created by the Phi Theta Kappa (PTK) Honor Society, the premier honor society recognizing the academic achievement of students at associate degree-granting colleges. This marks the first time UIW has been named to the list.
"We appreciate PTK's recognition of our efforts to serve our transfer students and ensure they graduate from UIW with the knowledge and skills to be successful," says John Bury, UIW vice president for Strategy and Enrollment. "We are committed to retaining and graduating every transfer student who enrolls at UIW and we work closely with each student to provide them with the individual support that they need."
The Transfer Honor Roll is determined by 40 key metrics related to the support and success of transfer students, including college cost and financial aid, campus life for transfers, admission practices, and bachelor's degree completion. The Honor Roll is chosen from among the top 25 percent of the highest-rated colleges. One-hundred seventy-one colleges made the list this year.
"This award is so important because it is based on what students tell us they need from their transfer experience," says Dr. Lynn Tincher-Ladner, president and CEO of Phi Theta Kappa. "We are honored to recognize the colleges and universities working exceptionally hard to create stronger pathways to bachelor's degree completion for all students."
The Phi Theta Kappa Society is made up of more than 3.8 million members and nearly 1,300 chapters in 10 countries, with approximately 240,000 active members in the nation's colleges.